Choose the path that's right for you to gain valuable insight and cultivate your professional network.
Get your future on track for success with Preparation, Reflection, Experiential learning and Planning.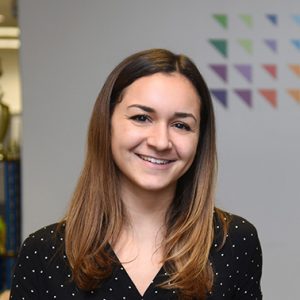 Registration is required. Schedule an appointment with a career counselor using our Handshake appointment system to get started with the Prep for Success Program.
What Do You Need To Complete The Program?
Choose one of the following paths:
The Internship Preparation Seminar is a 1-credit, Pass/Fail course designed to help you achieve enhanced learning and experiential results. This hands-on, interactive approach prepares you to better qualify for an internship.
The goal of the Leadership Certificate Program is for undergraduate and graduate students to develop leadership and professional skills through a wide variety of topics discussed in workshops.
The Online Career Coach allows you to complete a course of career essentials on your own time. Each unit in the course consists of a LinkedIn Learning video and a short assignment that help hone your professional skills. You can also save the documentation from each unit and use it for future reference.
This option is ideal if you have a busy schedule or can not make it to the Garden City campus regularly.
Interested? Email onlinecareercoach@adelphi.edu to request enrollment in the course.
Résumé review with one of our career counselors.
Cover Letter review with one of our career counselors.
Complete your LinkedIn profile.
A mock interview with one of our career counselors.
Complete an internship or have work experience in your preferred field of study.
What Are The Benefits?
Sharpen your career, professional, and interview skills
Prepare a resume and cover letter
Develop and strengthen your leadership and networking skills
Create a LinkedIn profile and build your personal brand
Receive an honor cord to wear at graduation
Have the chance to be a Prep for Success program ambassador
Learn about getting involved on campus