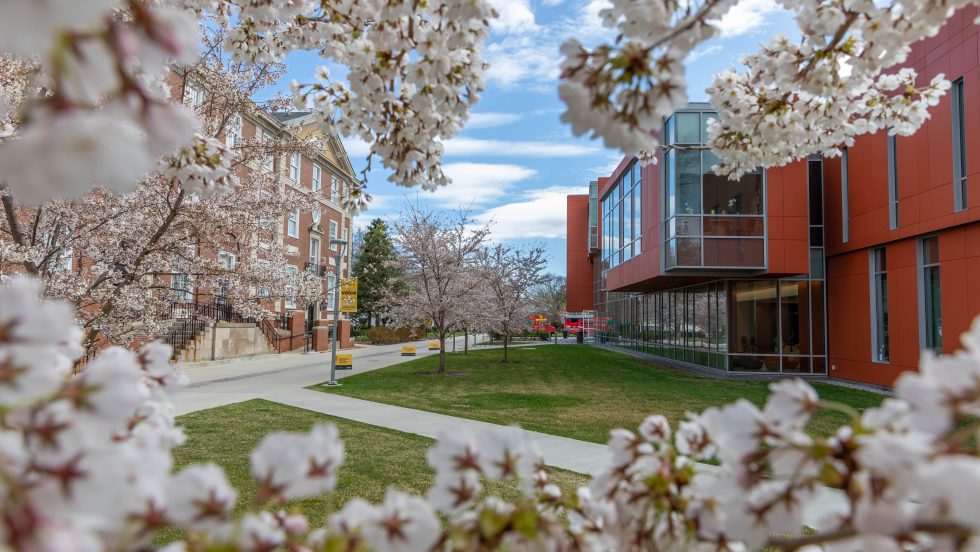 Goal 5 of Momentum: Strategic Plan for Adelphi University, 2015–2021, directed the University to build on its "financial and operational strength." Over the past six years, we have taken greater advantage of our existing resources, streamlining operations and integrating new processes. Our goal is to maintain a seamlessly high-functioning, highly regarded enterprise. Below, we share some of our most significant accomplishments. Our upcoming strategic plan, Momentum 2, will continue this work.
Thoughtful Fiscal Planning
Financial strength and operational excellence are a key strategic goals of Momentum. Careful strategic planning ensured that Adelphi would weather the challenges of the COVID-19 pandemic with stability, combined with critical cost containment measures in 2020. Our financial stability was recognized by Standard and Poor's in February 2021 when it reaffirmed our bond rating of A- with a stable outlook. This assessment came at a time when 40 percent of colleges and universities in the nation had their ratings downgraded.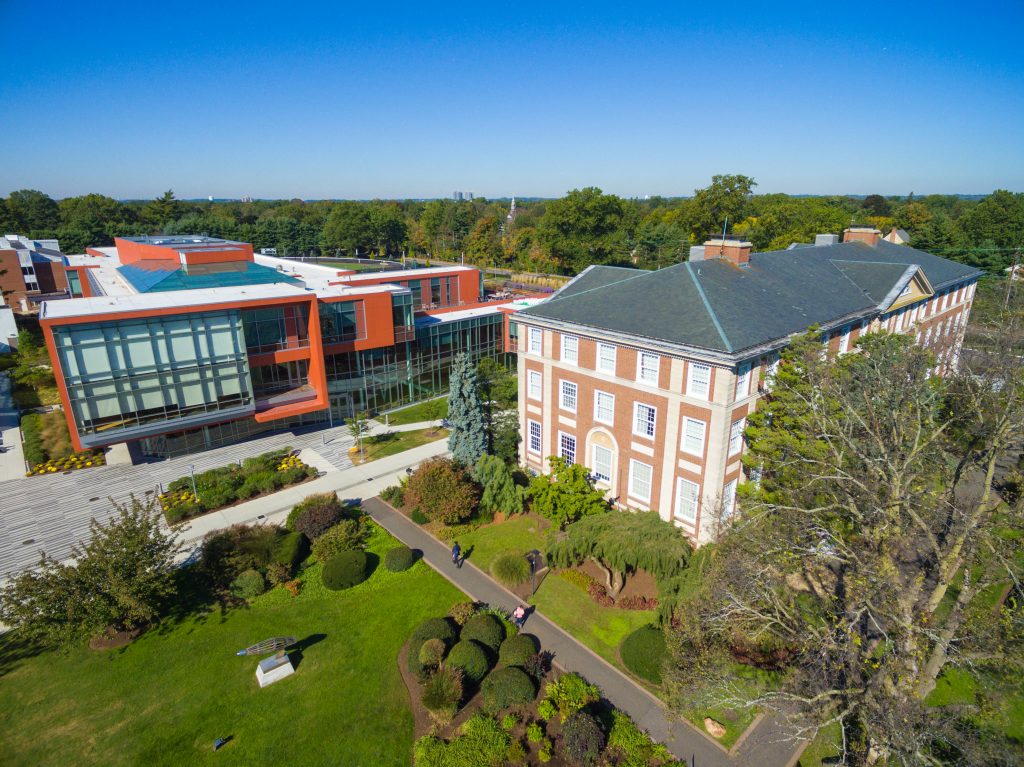 A-*
* Recognized by Standard and Poor's in February 2021
bond rating reaffirmed with a stable outlook during the pandemic
Recognized by Standard and Poor's in February 2021
We have bolstered University advancement. Combined with sound fiscal planning, the efforts of our Office of University Advancement and External Relations are engaging more of our friends, alumni and partner corporations in generously supporting Adelphi's mission, capital campaigns, and new and traditional programs. Since 2015, Adelphi's endowment increased from $166 million to $202 million (as of August 31, 2020), surpassing our $200 million goal.
Momentous Capital Enhancements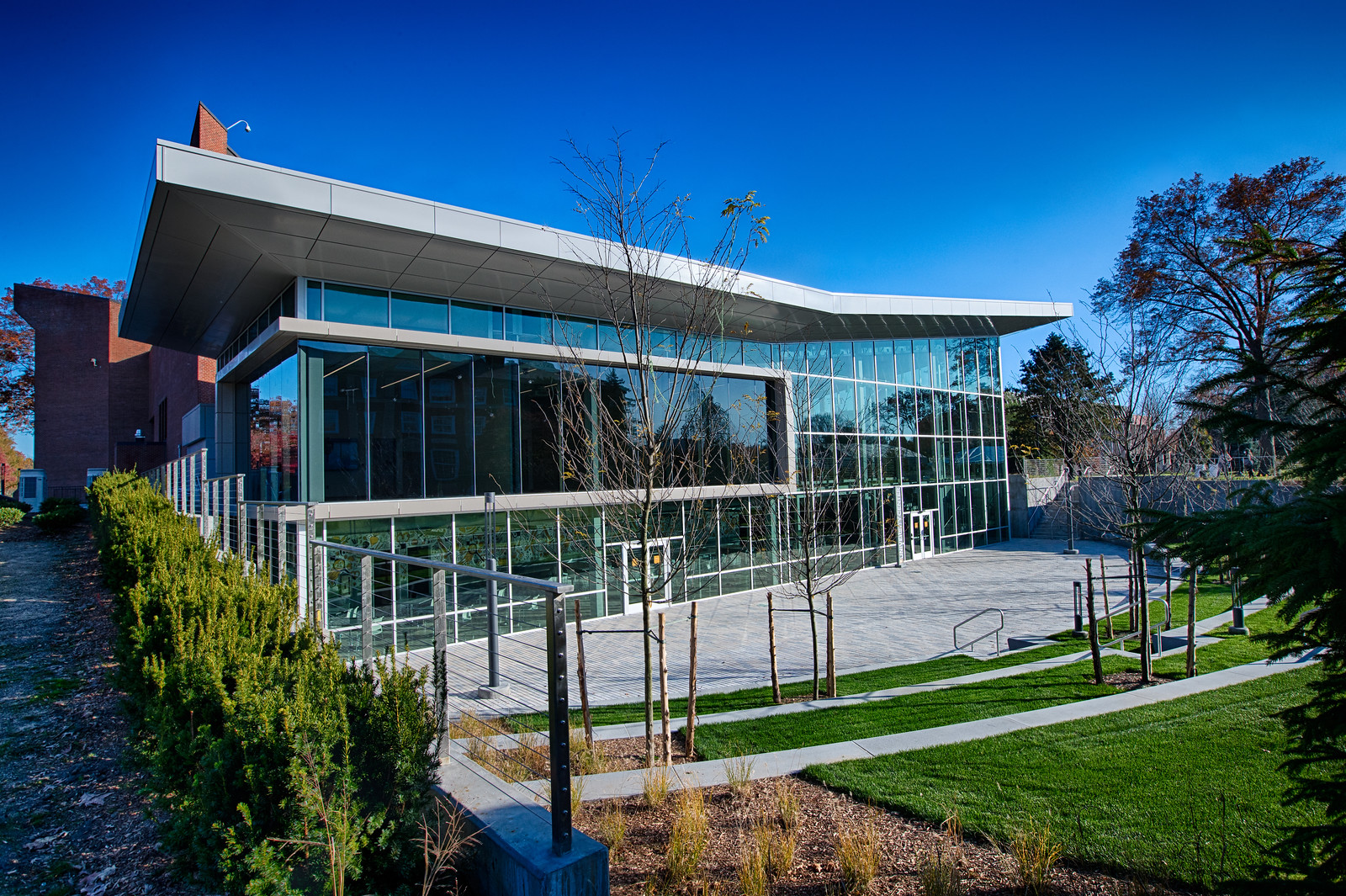 Our two-year renovation and expansion project for Adelphi's Ruth S. Harley University Center (UC) transformed an outdated 1970s structure into a state-of-the-art, sunlit campus hub of student life. The reimagined UC opened in January 2021 as we returned fully in person to Adelphi's classrooms. With double the dining spaces and student lounges, a full-size Starbucks, and modern event and meeting rooms, the new UC enriches the experience of our Garden City, New York, campus. Completed during the pandemic, the project was recognized with the Long Island Business News 2021 Real Estate, Architecture and Engineering Award for Top Education Renovation. The honor cites excellent design and accessibility and a commitment to sustainability.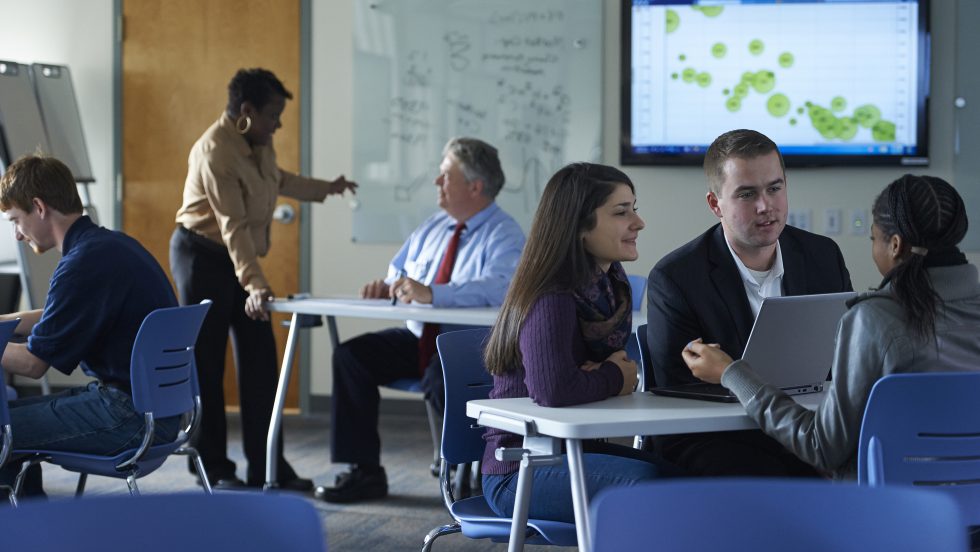 Under our Momentum strategies, Adelphi also launched the 2,000-square-foot Innovation Center, a high-tech hub for experiential learning that is growing our ties with the business and nonprofit sectors. The Innovation Center provides students with hands-on opportunities to work collaboratively on business projects brought to us by partner organizations.
Since the start of Momentum in 2015, Adelphi has invested $126.2 million in capital projects, including our Nexus Building, which opened in Fall 2016 and features the state-of-the-art Clinical Education Simulation Lab (CESiL) for nursing students and offices for key student services. Many of these projects were additionally supported by foundation, private and government grants.
Important Grants from Governments and Foundations
Our proactive and thoughtful efforts to win critical grants help support Adelphi's capital improvements and world-class academic environment. Adelphi has raised $41 million in external funds and gifts since 2015. A significant portion of this amount came from government entities and private foundations.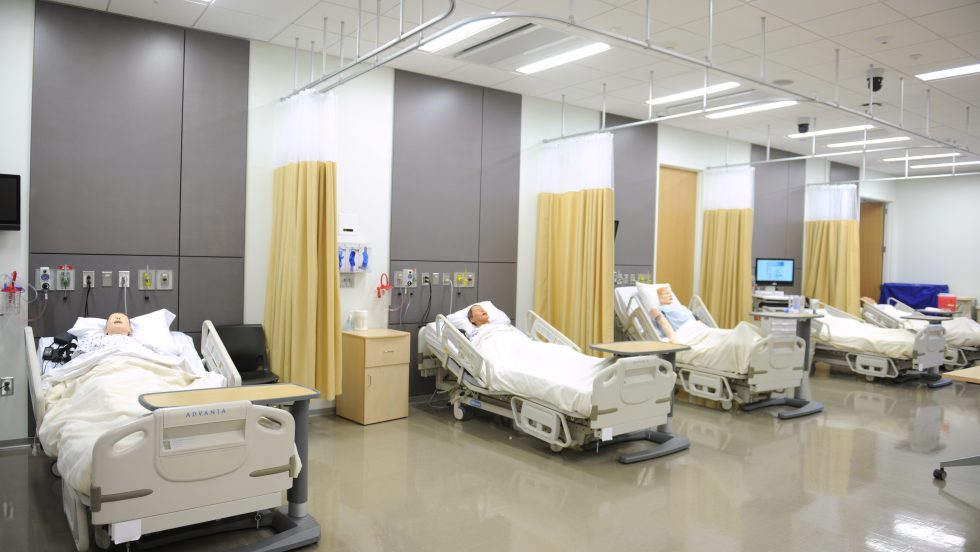 Among the grants we earned during our Momentum period are: $2.5 million from the Empire State Economic Development Fund for the CESiL; a total of $7 million toward our University Center renovation from the New York State and Municipal (SAM) Facilities Program ($2 million) and Higher Education Capital (HECap) Matching Grants Program ($5 million); several Regional Economic Development Council (REDC) grants, including one to support our Veteran Resource Center; and another $1 million New York State HECap matching grant in 2019 for renovations to our residential housing.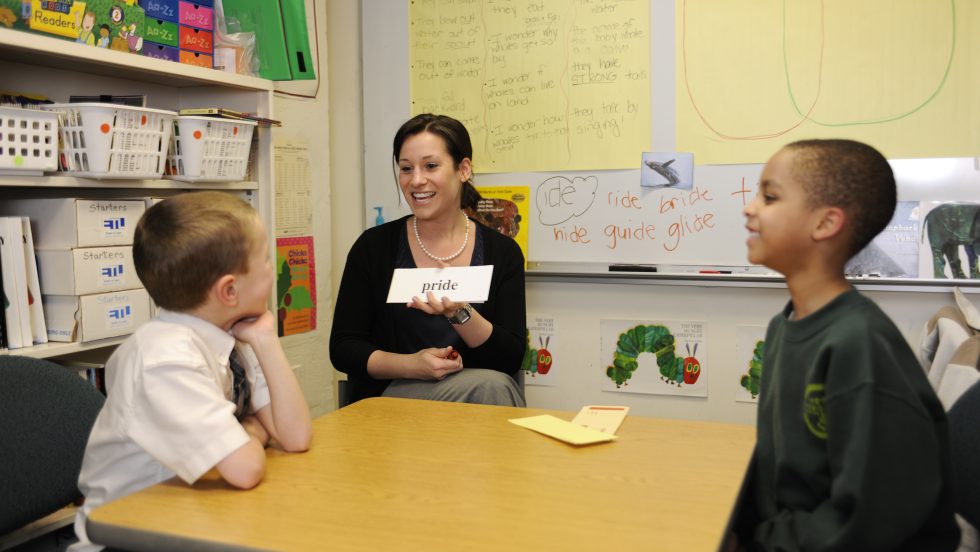 Some of the academic grants our Adelphi community earned during the Momentum period include three that help advance our role in the community: a $9 million grant from the New York City Department of Education to prepare approximately 900 teaching fellows for the City's public schools; a $1.92 million federal grant to train social work and nursing graduate students in behavioral healthcare and place them in organizations that serve children and adolescents in under-resourced communities; and a $1.2 million grant from the National Science Foundation to train science teachers in STEAM principles (STEM plus art and design) for roles in schools in underserved communities.
New Opportunities for Giving and Supporting Student Success
New initiatives created to raise donations from private sources also contributed to our fundraising success. Our annual Giving Day made its debut in 2016. A 24-hour crowdfunding event supporting campus causes and programs, it has grown in size and revenue every year. It raised $28,600 from 357 donors in its first year. By 2021, Giving Day totals had nearly quadrupled to $267,837 from 1,596 donors. Notable among the donations was the $104,706 raised from 272 donors in 2020 for a single cause—a COVID-19 Student Emergency Fund.
Giving Day Donors and Funds Raised
The President's Student Success Scholarship was established in 2018 at that year's President's Gala. Through this endowment, deserving juniors and seniors receive critical assistance if they are facing financial setbacks that might prevent them from graduating.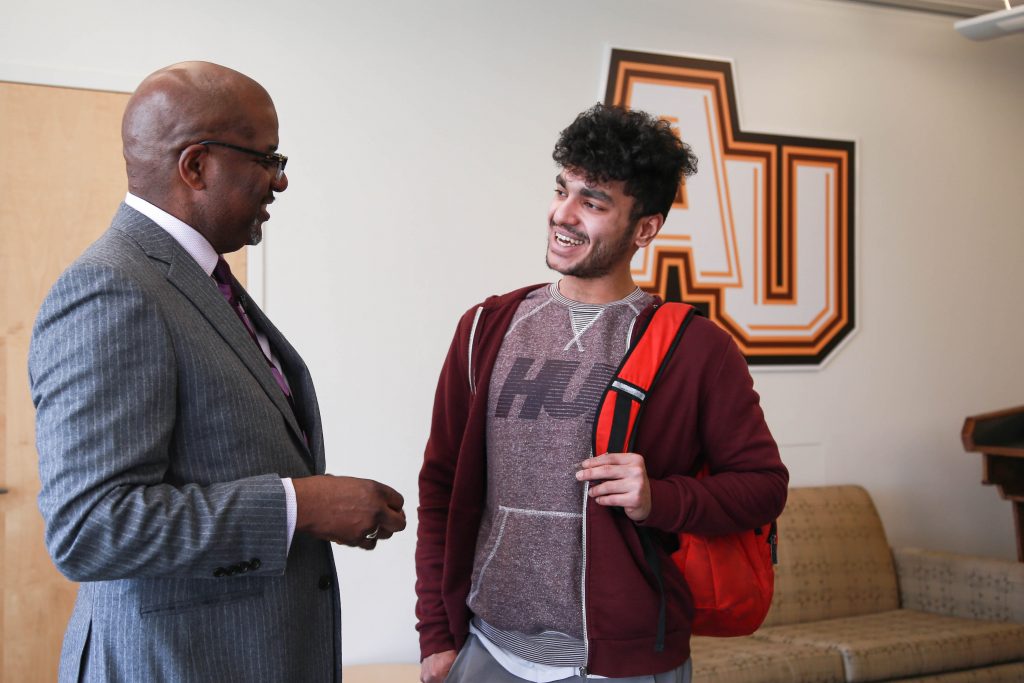 Four multicultural scholarships were endowed in 2018. The scholarships are awarded annually to students in nursing, math and science, and African, Black and Caribbean studies, as well as to an incoming student of color who has overcome a significant challenge.
In 2020, Adelphi received one of the largest gifts in our school's history—a $4.7 million bequest from alumna Betty L. Forest '47, PhD, '10 (Hon.). Dr. Forest's gift supports the University's nursing program, nursing scholarships and an endowed deanship.
bequest from alumna Betty L. Forest '47, PhD, '10 (Hon.)—one of the largest gifts in our school's history
Our Strategies Have Led to Record Enrollment
As many colleges and universities faced declining enrollment due to changing demographics and increased competition toward the end of the previous decade, Adelphi launched a solution: Our personalized approach to learning was applied to our enrollment process.
In 2018, Adelphi's Office of University Admissions, working collaboratively with the Office of University Communications and Marketing as well as other offices across the University, created a Personalized Enrollment Strategy. We provide prospective students with one-to-one enrollment counselors and personalized outreach throughout their college search and decision process. The program has distinguished Adelphi—demonstrating to students and their families that we offer a unique college experience.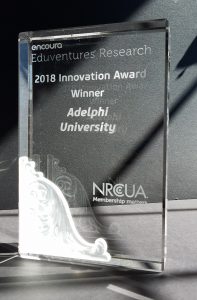 Our strategy led to the enrollment of Adelphi's largest, most diverse class in the University's history. It has also earned two national honors: an Exemplary Models Award from the American Association of University Administrators and an Eduventures Innovation Award.
Increased Operational Efficiency and Excellence
Adelphi introduced a number of new processes over the past six years to enhance efficiency, ensure cost effectiveness and improve organizational responsiveness. We created an Operational Excellence Council to review business operations, from our work-order system to reimbursement processes.
In 2019, we engaged design firm Gensler as a strategic partner in creating a 10-year long-range plan that considers opportunities for growth, open space, campus buildings, residential life, academics and the needs of our changing campus community. As we move ahead for Adelphi's future, the plan will be our road map for short-term projects and long-term objectives.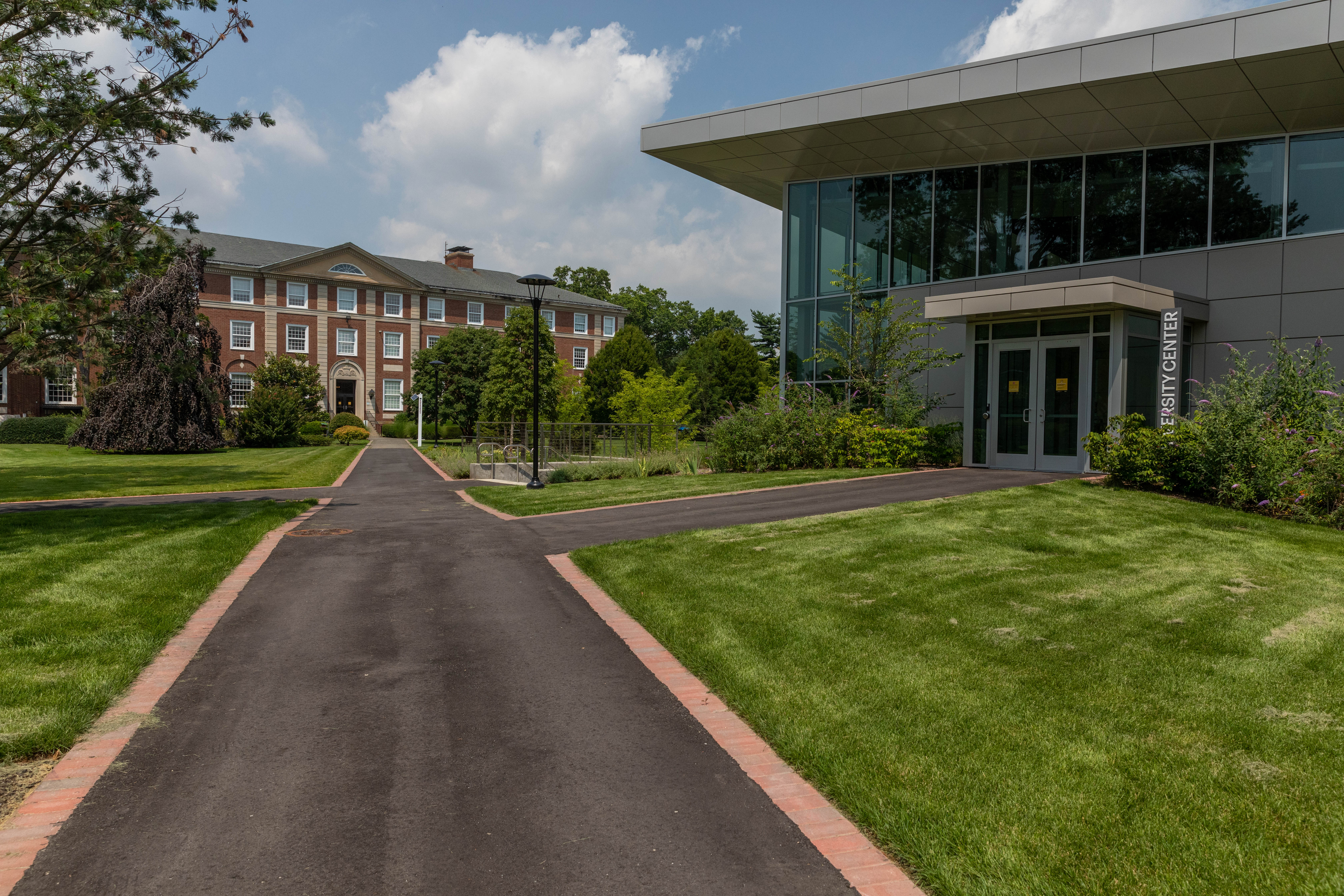 In Fall 2020, Adelphi undertook a comprehensive audit of our formal processes and procedures for handling complaints in academic, administrative and student life matters. Our Office of Community Concerns and Resolution (OCCR) was created to help ensure Adelphi's ongoing commitment to providing an environment where everyone feels welcome, included and respected. The OCCR works with all University functions and leadership to support all our community members.