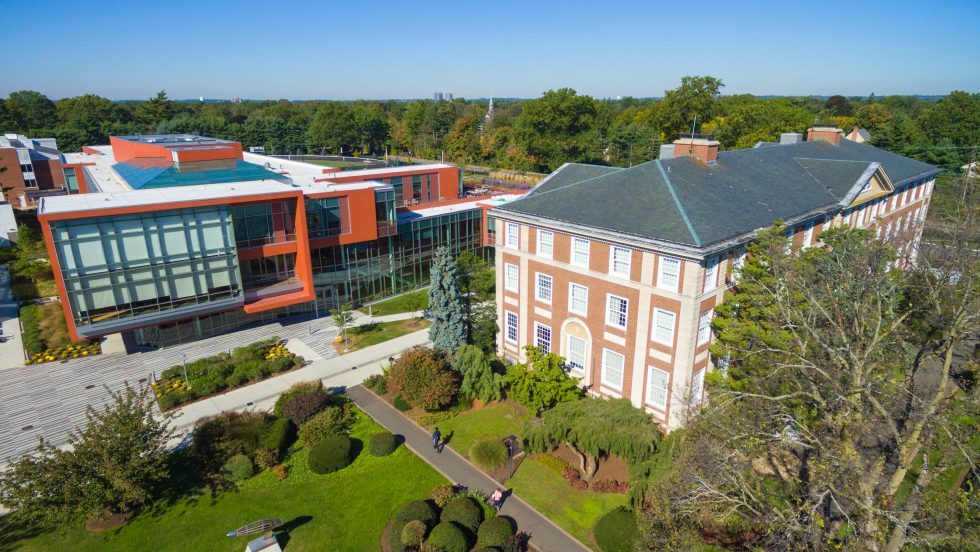 At a time when the financial outlook for many colleges and universities has been negatively affected by the pandemic, Standard & Poor's (S&P) has reaffirmed Adelphi University's rating of A- with a stable outlook.
S&P, the global leader in financial market intelligence, issued its rating after reviewing multiple factors, including income, expenses, enrollment trends, contingency plans for the unexpected, and overall creditworthiness.
"This is a remarkable sign of our continued financial stability, given the challenges that we—and most universities—have faced in 2020," said James J. Perrino, executive vice president of finance and administration. "While we still have work to do in these uncertain times, the S&P evaluation underscores the success of Adelphi's thoughtful fiscal management."
According to S&P, a typical year sees about 10 percent of institutions receiving a downgrade in their rating. This year, with the COVID-19 pandemic, the number has totaled closer to 40 percent. The S&P reviewers noted that Adelphi was better prepared than other institutions in the Northeast for the in-person restart this fall following several months of operating almost completely remotely.
"Adelphi took difficult cost-containment measures that contributed to this important rating," Perrino noted. "Our careful fiscal oversight, hard work and decisive actions continue to secure our University's stability."
A strong S&P rating indicates that an institution is a low-risk entity, which provides a comfort level to bondholders that Adelphi will be able to repay its debt over the long term. For the University's continued growth and enrollment, the external validation of fiscal stability lays the foundation for continued confidence among prospective students and their families, as well as donors.
Adelphi recognizes that its students and families are also navigating a stressful financial environment. With cooperation and input from all areas of campus, the University will continue to work with students who are facing financial challenges—by offering flexible payment plans and helping to identify other federal, state and private funding options.

Perrino added, "As the renewed validation of Adelphi's S&P rating shows, we will continue to successfully weather these challenging times as a community."