Unknowable, Unthinkable and Unimaginable: Fears and Anxieties When Working With Dissociative Identity Disorder
The extremely dissociated person offers us entre into a world of unthinkable and unimaginable terror. Life gone awry, minds derailed by cruelty and sadism, bodies seemingly intact but perverted, holding secrets of betrayal, rend and terrify the soul within.
Generations of mental health professionals have been trained to believe in the rarity of dissociative identity disorder (DID). Esteemed colleagues of ours guided by theoretical models of mind have excluded or minimized the crippling effects of a dissociatively structured mind. Yet, ironically, while this use of dissociation becomes a form of pathology it is simultaneously a form of resilience.
Working with people suffering with DID presents the therapist with many challenges. Multiple dissociated self-states typically present with different ages and genders, occasionally different racial identities. Very often self-destructive, homicidal and or suicidal parts are also present. Especially in the early stages of treatment, dissociated parts frequently perceive themselves as separate "people" with separate "bodies". Therapists, especially those with little or no experience in treating DID face a panoply of problems causing much stress and anxiety. Among these problems include multiple transferences, frequent enactments, working with parts who are unaware of their multiplicity, working through conflict and discord between parts who have coconsciousness and addressing parts that are self-destructive and or potentially harmful to others. Another source of anxiety for therapists is the need to consider multiple weekly sessions, longer session times, and the frequent need for contact between sessions.
This presentation will make use of case material to highlight and explore the dilemmas and anxieties that even a therapist seasoned in the treatment of DID faces.
Seminar Information
Date
March 19, 2023
Time
11:00 am-2:00 p.m. EST
Location
Online, live via Zoom
CEUs
3
Fee
$75 – General Admission
$50 – Derner Alum, Adelphi faculty/clinical supervisor, Non-Adelphi psychoanalytic Candidate/student
$25 – Derner student/Postgraduate candidate
Registration will close 48 hours prior to the start of the event.
Instructor
Sheldon H. Itzkowitz, Ph.D.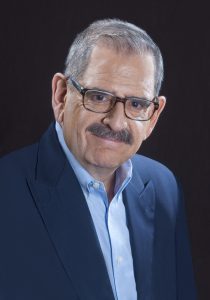 Dr. Shelly Itzkowitz is an adjunct clinical associate professor of psychology and clinical consultant at the NYU Postdoctoral Program in Psychotherapy and Psychoanalysis, Guest Faculty, the Eating Disorders, Compulsions, and Addictions Program, the William Alanson White Institute. He is on the teaching and supervisory faculty of the National Institute for the Psychotherapies, and the Trauma Studies Program of the Manhattan Institute for Psychoanalysis, he is an honorary member of the William Alanson White Society, a Fellow and member of the Board of Directors of the International Society for the Study of Trauma & Dissociation (ISSTD). Dr. Itzkowitz has published several articles on the topics of trauma, dissociation and DID and has presented his work on dissociation and dissociative identity disorder both nationally and internationally. He, and Elizabeth Howell are co-editors of their recently published book, "Psychoanalysts, Psychologists and Psychiatrists Discuss Psychopathy & Human Evil" which received the 2021 Media Award-Written and the Sandor Ferenczi Award by ISSTD. They have also co-edited, "The Dissociative Mind in Psychoanalysis: Understanding and Working with Trauma" which received the 2016 Media Award-Written by ISSTD and was nominated for the 2017 Gradiva Award. Dr. Itzkowitz received the "Lifetime Achievement Award" from the International Society for the Study of Trauma & Dissociation. He is in full time private practice in Manhattan working with both individuals and couples and provides clinical consultation individually and in groups.
Moderator
Bob Raymond, Ph.D.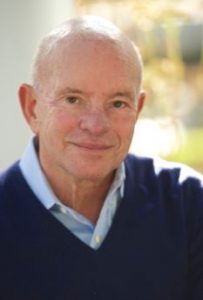 Bob Raymond, Ph.D., a licensed Psychologist in New York and New Jersey, has been in independent practice for over 30 years. In addition to being a Clinical Psychologist, he is a Certified Marriage and Family Therapist, and a Certified Psychoanalyst. He treats individuals, couples, and families, assisting clients in reaching their goals of achieving a better life, and reducing psychological distress.
Dr. Raymond has extensive forensic training and experience. He is qualified as an Expert Witness in New York and New Jersey Family and Superior Courts, and has provided Expert Witness services to the New Jersey Board of Psychological Examiners.
Case Presentation
Ryan Lubock, PsyD
Ryan Lubock, PsyD is a second year Postdoctoral Fellow at Adelphi University. He obtained his doctorate in clinical psychology from Pepperdine University where he spent time obtaining clinical experience at the Department of Veterans Affairs, LA County Department of Mental Health and through other college based systems working with individuals, couples, and groups.
---
Credentialing Information
Adelphi University is approved by the American Psychological Association to sponsor continuing education for psychologists. Adelphi University maintains responsibility for this program and its content. Adelphi University, Derner School of Psychology, is recognized by the New York State Education Department's State Board for Psychology as an approved provider of continuing education for licensed psychologists #PSY-0024 and by the New York State Education Department's State Board for Social Work as an approved provider of continuing education for licensed social workers #SW-0607 and by the New York State Education Department's State Board for Mental Health Practitioners as an approved provider of continuing education for licensed mental health counselors #MHC-0185 and by the New York State Education Department's State Board for Mental Health Practitioners as an approved provider of continuing education for licensed marriage and family therapists #MFT-0083.
Disclaimer Statement
This continuing education seminar, seminar instructor/s, and the Postgraduate Programs as the seminar's sponsor, receive no commercial support for the content of instruction (e.g., research grants funding research findings etc.), or benefit for endorsement of products (e.g., books, training, drugs, etc.) that are known to present a conflict of interest.
Cancellation Policy
Full refunds are issued for cancellations made up to 7 working days before the event. Cancellations of less than 7 days for any reason, or no-shows are not refunded. Credit towards a future event/workshop are issued for cancellations less than 7 days and up to 24 hours before the event. No credit is issued for cancellations less than 24 hours before the events or no-shows.