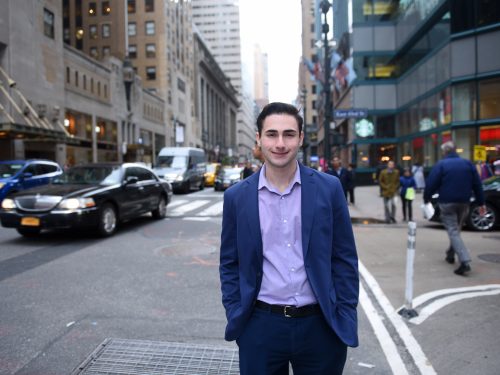 About the School of Business
We're in the business of developing global thinkers, innovators and leaders.
The Robert B. Willumstad School of Business educates ethical, effective business leaders for the careers of the future. At Willumstad, classes are small in size and taught by industry giants. And your top-flight classroom experience is only the beginning. We connect you with opportunities to network and gain real-world experience through events and experiences, corporate internships and mentorships. Learn more about how a rewarding future in the business world can begin here.
Vision
We aspire to provide an unparalleled learning environment and to be a highly trusted academic and professional source for socially conscious managerial talent.
Mission
We provide students with a distinctive experience focusing on ethics, sustainability and innovation—aimed at preparing them to be leaders and strategic problem solvers who are ready to meet the rapidly changing needs of today's multicultural society.
We do this through an experience-based and integrated curriculum delivered by a student-centered faculty that is committed to classroom excellence and engaged in peer-reviewed scholarship, and through active engagement with alumni and the business community.
Values
At the Willumstad School of Business we are guided by the following values of:
Mutual respect, civility and concern for others
Partnership, collaboration and cooperation
Openness to new ways of knowing and doing
Honesty and transparency
The importance of an underlying liberal arts education
Annual Report
We invite you to read the Robert B. Willumstad Annual Report. It summarizes our many accomplishments during the academic year. We have a great team of faculty and staff delivering a high-quality education to our students.