Education and Academic Support
Academic initiatives are an important focus of our strategic plan, Momentum 2, in pushing the boundaries of knowledge and increasing our impact on the world.
Learn about Momentum 2, Goal 1: Academic Distinction in Our Core Four.
A Transformative Learning Experience
PATH – General Education
Adelphi's new PATH – General Education curriculum aims to build community across campus by integrating General Education into all aspects of college life.
Preparation for lifelong learning and meaningful career paths.
Awareness of self in the world.
Transformative experiences.
Hands-on learning.
Student Research and Scholarship
A tradition for more than 20 years, Adelphi's annual Scholarship and Creative Works Conference is a forum for students to showcase their impressive research and creative projects.
Adelphi's Office of Undergraduate Research and Creative Works was created to support and embed research and creative works in the academic experience of all Adelphi undergraduate students.
Guidance and Support for Students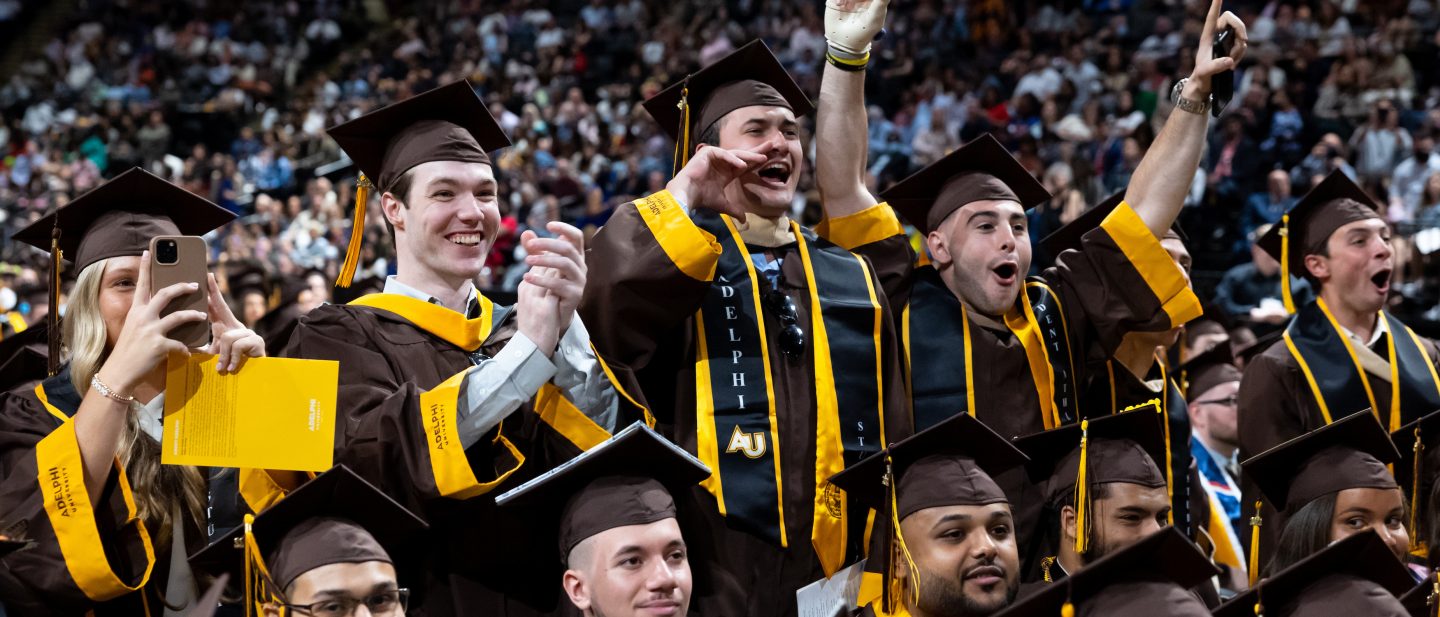 Academic Ceremonies at Adelphi
Academic ceremonies are an important tradition at Adelphi, from Matriculation at the beginning of the academic journey to Commencement and Doctoral Hooding at its conclusion.