Join one of the highest-ranked programs in the country, designed to prepare you for a rewarding career in social work.
Why Earn Your Bachelor's Degree in Social Work?
You will learn the knowledge, values, and skills to be an effective social worker.  With a BSW, your career options are limitless. You will be able to provide professional services (i.e. case management and crisis intervention) to those in need. You can join the illustrious ranks of social workers in hospitals, schools, child welfare, senior centers, community organizing, policy making and policy advocacy.
Why Major in Social Work at Adelphi University in New York?
Learn in small classes taught by our world-class faculty, who will guide you academically and professionally.
Gain a deep understanding of social issues through our innovative curriculum, emphasizing hands-on learning in real-world community settings.
Graduate career-ready after two years of valuable internship experiences in the New York area.
As a Council on Social Work Education (CSWE) accredited school, students with a BSW are eligible to obtain their MSW in one year with 30 credits through the Advanced Standing Program.
Save on tuition with a generous Social Work Scholarship or Merit Transfer Scholarship. Awards range as high as $18,000 annually if you qualify.
What Can You Do With a Degree in Social Work?
As a social worker, you can work in mental health, addictions, healthcare facilities, schools, shelters, domestic violence prevention programs, forensics, the criminal justice system, legal aid, community centers, legislative agencies, advocacy groups, programs for immigrants and refugees, and many more career options.
93%*
* based on Adelphi University Career Outcomes Survey: Class of 2020
of our 2020 baccalaureate graduates say that Adelphi University increased their intellectual curiosity, ability and potential
based on Adelphi University Career Outcomes Survey: Class of 2020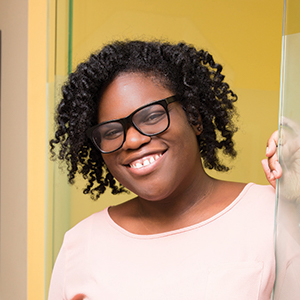 The ANSWER Program
A convenient evening BSW program for social work undergraduates. Its flexible model accommodates you if you're changing fields to pursue a career in social work, and you may be eligible for 10 work/life credits.
Child Development and Family Studies Minor
You can follow your interest without the additional work of a second major. The School of Social Work offers an interdisciplinary minor in child and family studies.
Exceptional Hands-On Learning
Studying social work at Adelphi is a hands-on experience. Before graduating you'll complete 700 hours of fieldwork and follow in the footsteps of fellow Adelphi alums who held internships at some of the top human services organizations in the New York area, including:
Application Requirements
To apply for this program, submit the appropriate application requirements:
Transfer Student Admission Requirements
The application process for all transfer students wishing to enter the traditional BSW program and ANSWER program will include submission of:
An application including transcripts from all undergraduate institutions attended
A current resume
An Interview with the Undergraduate Director/ Site Director (only if deemed necessary)
Applicants must meet the following criteria:
Overall GPA 2.5
60 approved college credits (exceptions will be reviewed by the Undergraduate Director) to enter into the Junior Year
Demonstrated motivation and capacity to work with people
Personal Values congruent with the NASW Code of Ethics
Experience in human services (highly desirable)
Transformative Educational Opportunities
All undergraduate students have the opportunity to apply for the following programs to expand their educational landscape:
Cheryl Mcauliffe
(She/Her)