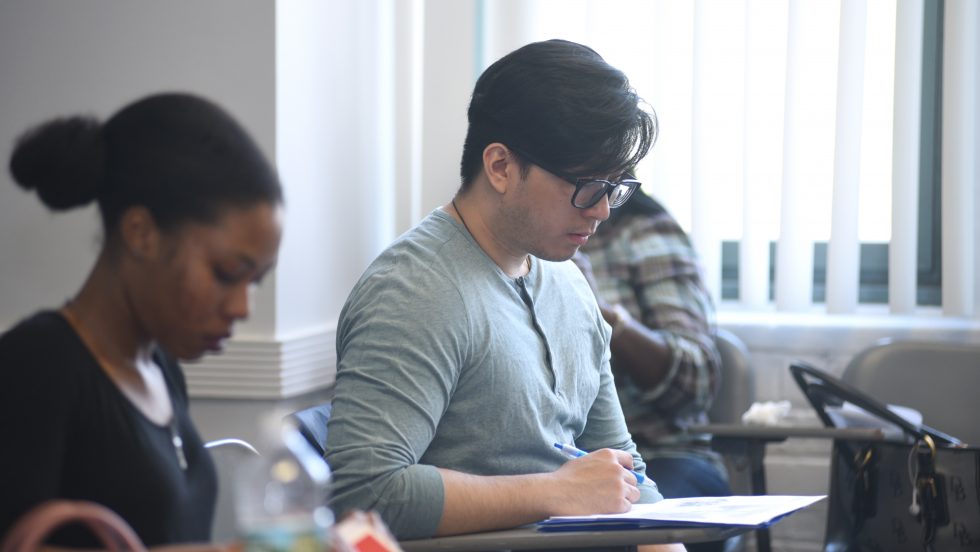 Adelphi University has forged an innovative partnership with Suffolk County Community College (SCCC) to expand access to its nationally recognized social work program to eastern Long Island starting this fall.
Traditional students, as well as adults seeking a career change or considering a career in the helping professions, are expected to take advantage of the opportunity.
Classes will take place on Monday and Wednesday evenings at SCCC's Riverhead campus. Those who have met Adelphi's core requirements through an associate degree program at SCCC, or coursework completed elsewhere, will be able to enroll in four classes per semester and complete the bachelor's degree in social work (BSW) in two years. Part-time enrollment is also available.
"Social work is a growing profession with tremendous opportunities," said Sheila Edwards-Robinson, who is overseeing the collaboration with SCCC and serves as director of social work programs at Adelphi's Hauppauge Center. "This new site offers convenience and flexibility for those who live and/or work in the Riverhead area, eliminating the need to commute up to an hour for access to Adelphi's top-ranked program."
Manoj Pardasani, PhD, dean of Adelphi's School of Social Work, said the new partnership with SCCC "supports the University's goal of building a diverse workforce in the social work profession, especially individuals from underrepresented backgrounds." Students from the community college will be mentored throughout the admissions and transfer processes. Scholarships are available.
The Adelphi social work program is recognized for its small class sizes, supportive environment, innovative curriculum, hands-on learning and faculty-student collaboration. Within six months of graduation, 100 percent of Adelphi's BSW students are working or continuing their education.
The University also offers a highly regarded master's degree in social work (MSW) that BSW graduates can earn in one year. That program may become available at the SCCC location in the future.
For more information on Adelphi's bachelor's degree in social work, see adelphi.edu/bsw.