Business Internships, Mentorships and Job Shadowing
Build a powerful résumé through real-world experience at top financial institutions, major league sports teams, online retail sites and global marketing and accounting firms.
The career guidance team at Adelphi has built strong relationships with leading companies, nonprofits and organizations in New York City and Long Island that routinely hire our students for internships. The key to our success—and yours—is a personalized program that guides you to work experience tailored to your career goals.
Internships
The internship office provides resources and opportunities helping more than 1,600 students secure internships.
From researching positions to creating résumés and submitting applications, all the way through day-to-day mentoring, you'll find support and advice at every step from world-class professors and business experts.
Six Ways Internships Help You Succeed
Explore career options and professional interests firsthand
Test the knowledge and skills learned in the classroom in real-world situations
Add professional experience to your résumé
Build a network of professionals and potential mentors
Develop marketable skills and self-confidence
Earn: Nearly all of the internships obtained by recent Willumstad students were paid
95%
of internships secured by our business students are paid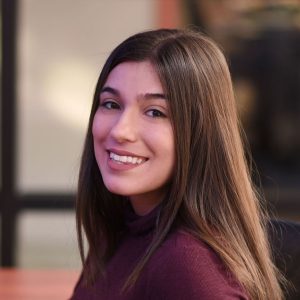 Here's Where to Start
The first step to finding your internship is to email your résumé to Neil Halloran at nhalloran@adelphi.edu. Our career services specialists will review it and arrange an appointment to discuss internship opportunities.
We'll also help you polish your résumé and cover letter and make sure you're supported during the full duration of your internship.
We have close ties to the corporate community, and that helps you make new contacts and discover what it is like to take an active role in an organization—enhancing your opportunities for success.
1-800flowers.com
Allstate
BDO
Canon USA
Credit Suisse
Deloitte
Enterprise
Ernst & Young
Federal Deposit Insurance Corporation
Flynn Zito Capital Management
FragranceNet.com
GAP
GEICO
Grant Thornton
Grassi & Co.
IBM
Incorporated Village of Garden City
ING Bank
Kforce
KPMG
Lufthansa Airlines
Marks Paneth
Merrill Lynch
Michael Kors
New York Islanders
Northwell Health
PricewaterhouseCoopers
State Farm Insurance
TD Bank
Under Armour

Location
Hagedorn Hall of Enterprise 122A
Job Shadowing
Have you ever wondered what the day to day life is for an employee at various companies? Through our job shadowing program, you'll be able to connect with leading organizations to learn about the daily operations and procedures, getting a personalized experience that could land you an internship.
Last semester, over a dozen undergraduate business students shadowed companies such as Geico, State Farm, Whitestone Associates, ING Bank, Village of Garden City, Flynn Zito and Veeco.
What Does Job Shadowing Include?
Connect with a company and/or industry of interest to see a "day in the life"
Tour the facility
Attend meetings and conference calls
Meet colleagues and team members to see various job functions
Network and see potential internship opportunities
How Does the Process Work?
Our partner company outlines criteria for a job shadow opportunity. This can include how many students, desired major and graduation date or schedule availability. We then reach out to Willumstad School of Business students who meet these criteria and interview for participation in the program.
We always meet one-on-one with our candidates both before and after their experience.
Location
Hagedorn Hall of Enterprise 202
Location
Hagedorn Hall of Enterprise, 121