Fast-track your path to a career in biology—and save a year of tuition—by earning two highly marketable degrees in just five years.
Why Earn Your Combined BA/BS and MS in Biology?
A combined bachelor's and MS in Biology is your launch pad for a rewarding scientific career. Whether you're interested in further graduate study (such as medical, veterinary or dental school or a research doctorate) or a job in fast-growing fields like biotechnology, public health, pharmaceuticals, business or biomedical research, this accelerated masters degree provides the hands-on experience and in-demand skill set you need to succeed.
Why Earn a Combined BA/BS and MS in Biology at Adelphi?
Benefit from individualized personal attention from our world-class faculty, including a faculty mentor who will supervise you as you perform cutting-edge research in the lab, field or in silico, or an in-depth exploration of the current literature in your subfield of interest.
Tailor your degree to your unique interests and career goals with our optional concentrations in molecular biology, physiology or ecology, evolution and conservation biology. You'll also have the opportunity to take courses in other Adelphi departments to broaden your capabilities.
Take advantage of our flexible, convenient course schedule—featuring evening and online options—to balance your studies with work or credit-bearing research projects.
95%*
* based on Adelphi University Career Outcomes Survey: Class of 2021
of our master's graduates say that Adelphi University increased their understanding of the roles and responsibilities of professionals in their field
based on Adelphi University Career Outcomes Survey: Class of 2021
Exceptional Hands-On Learning
At Adelphi, we believe in learning by doing. Our 4+1 program offers plenty of opportunities to roll up your sleeves, from digging for dinosaur bones at a quarry in Wyoming to helping manage museum collections and collecting specimens at field sites around the world. You'll also be able to conduct important research alongside faculty in Adelphi's on-campus laboratories, which contain state-of-the-art equipment for microscopy, physiology, molecular biology and cell culture.
In addition, students working or volunteering for a health or research organization regularly earn credit for their work. Adelphi's location in the New York metropolitan area offers the option to find opportunities at such renowned institutions as: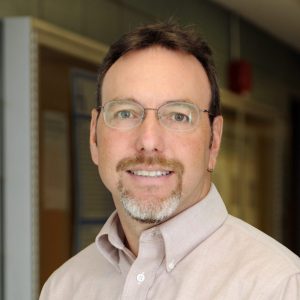 Application Requirements
Students can apply to the 4+1 biology pathway program at any point during their junior year, including the summer leading up to their senior year, if they meet the following requirements:
A 3.0 GPA in the biology major, which must be maintained until matriculation into the graduate program
Completion of BIO 222 (Genetics) and BIO 224 (Research Project Lab)
Up to 12 credits of biology courses at the 500 or 600 level taken as an undergraduate can count toward the MS degree. Because of the degree's condensed time frame, 4+1 students can only enter the thesis research track (MS in Biology: Research Thesis Option) if they have completed BIO 498 and BIO 499.
Speak to your adviser or the MS in Biology graduate director to learn more.
Transformative Educational Opportunities
All undergraduate students have the opportunity to apply for the following programs to expand their educational landscape: