Build a strong foundation for many in-demand careers in biology, biotechnology, the health professions and research.
What Can You Do With an MS in Biology?
The MS in Biology can prepare you for research doctoral programs and entrance into professional schools in the health sciences (medicine, dentistry, optometry, podiatry and veterinary medicine). Graduates acquire the tools and skills for successful careers in academia, research, and industry, including careers in biotechnology, biomedical research, pharmaceuticals, conservation, environmental and patent law, and public health. Secondary school biology teachers can use a graduate program to fulfill the requirements of certain tracks for professional certification and/or expand their knowledge base.
Why Study Biology at Adelphi?
Perform laboratory or field-based research with one of our expert faculty and/or explore scientific research through the primary literature, also under the guidance of our faculty.
Potentially earn a graduate teaching assistantship, which can cover a major part of your tuition.
Receive personalized support to guide you toward your future career or educational pathway. Benefit from small class sizes, a personal academic adviser and a dedicated pre-professional adviser
Easy to Apply
No minimum GPA – we review all applications on a case-by-case basis.
No GRE required
Bachelor's degree in biology preferred, but other majors accepted if biology courses were taken.
No deadlines, thanks to our rolling admissions process. Apply without worry, anytime during the calendar year.
For formal application requirements, see below under Application Requirements.
Our biology faculty are expert researchers who are noted geneticists and molecular biologists, ecologists and evolutionary biologists, physiologists, marine biologists, developmental biologists, paleontologists, microbiologists, and neurobiologists. Their work protects the planet, improves health and contributes to scientific knowledge.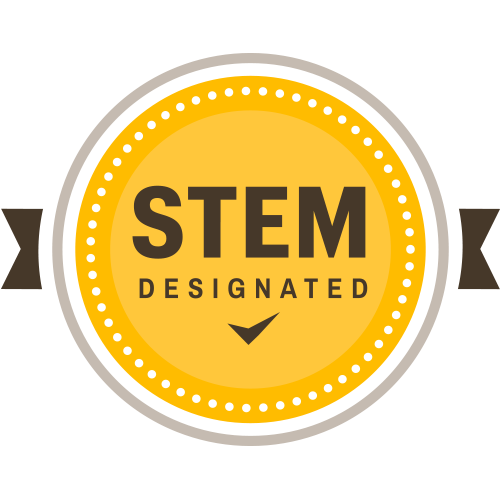 This program is STEM-designated offering specialized training in high-demand fields and eligible international students can extend their OPT to 36 months.
95%*
* based on Adelphi University Career Outcomes Survey: Class of 2021
of our master's graduates say that Adelphi University increased their understanding of the roles and responsibilities of professionals in their field
based on Adelphi University Career Outcomes Survey: Class of 2021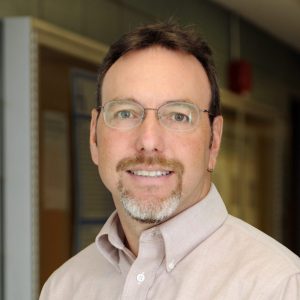 Tracks and Concentrations
Our biology master's degree (including the biotechnology concentration) features two tracks: a thesis track for students who are interested in conducting laboratory or field-based research or a non-thesis track, which is appropriate for students who are looking to expand their knowledge of the biological sciences through analysis of the primary scientific literature.
Our thesis track is for students who are interested in conducting novel laboratory or field-based research with the potential to be published in scholarly journals.
The non-thesis track is appropriate for students who are looking to expand their knowledge of the biological sciences through analysis of the primary scientific literature.
Optional Concentrations
Within each of the biology program tracks, students may wish to choose an additional concentration of related courses. Selecting a concentration is optional and the courses can be taken within the credits needed for the degree. Only one concentration may be chosen.
Concentration in Biotechnology
Biotechnology is a dynamic and growing field in which the discoveries of modern biology are applied to solve problems in medicine and agriculture. You can explore this field as a concentration to the MS in Biology.
The unique course of study provides a solid foundation in the sciences with training in business to give students the expertise to succeed in both scientific and business environments, including the pharmaceutical and biotechnology industries. The program includes critical training in laboratory safety, business management and ethics, and 21st century instrumentation and techniques. The required internship in a biotechnology-related company or laboratory offers invaluable firsthand experience.
Exceptional Hands-On Learning
Research is a major part of biology education at Adelphi. Students have the opportunity to participate in Adelphi's Annual Scholarship and Creative Works Conference to showcase their work to faculty and the rest of our community. Biology students have applied their on-campus research knowledge to real-life work settings, with recent internships held at:
Cold Spring Harbor Laboratory
Feinstein Institutes for Medical Research
Icahn School of Medicine at Mount Sinai

NYU Langone Hospital Long Island
Our Research Labs
As a member of the biology department, you will have access to our laboratory facilities, which include modern equipment for the study of molecular and cell biology (including tissue culture), physiology and genetics, as well as equipment for field research in marine biology, ecology and animal behavior.
Application Requirements
Applicants must have a bachelor's degree in biology or related field and should submit the following application requirements:
Graduate application and $60 fee
Two letters of recommendation
Personal essay
Official transcripts from all prior institutions and proof of bachelor's degree from an accredited four-year institution
International students have additional requirements.