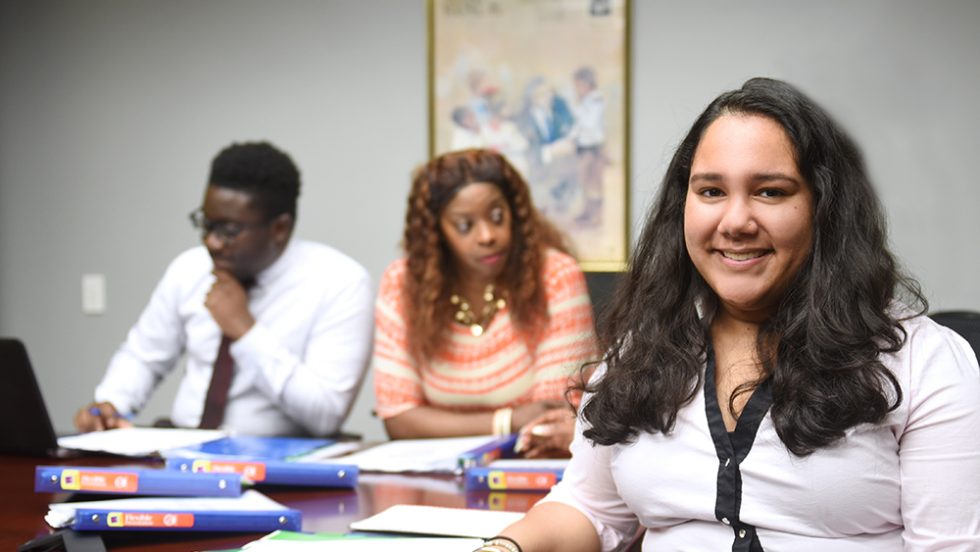 This fall, 24 Adelphi students are taking part in Kaplan Career Core's innovative pre-launch pilot program designed to jump-start their career planning with advice from industry experts and asynchronous online career planning course options.
Adelphi is among the eight founding university partners collaborating with Kaplan to launch Career Core—a program underwritten by the Student Government Association that will expand the Center for Career and Professional Development's ability to prepare and support students during their first job searches by connecting their passions with career success.
By piloting the participating students' career development learning journeys and live coaching sessions, Adelphi is gathering critical feedback on program content and outreach techniques in advance of its official launch in 2022. Those students taking part in the pilot program will be eligible for a new digital badge issued through the Center for Career and Professional Development.
An Innovative, New Shared Services Model
For Career Core, Kaplan, a leading diversified global education provider, is using a shared services model in conjunction with Adelphi's and other founding members' career services platforms, to give students access to industry- and role-specific advisers and a world-class online asynchronous career course curriculum. It's an innovative approach that offers students workforce-ready career development support and skills.
"As a nationally recognized and award-winning institution for career services, Adelphi University is proud to be a founding member of the Kaplan Career Core program," said Adelphi University President Christine M. Riordan, PhD. "By joining forces with Kaplan and other distinguished founding members, we are shaping the future of programming in career services and workforce development. This innovative partnership demonstrates our commitment to and leadership in student success."
A First-of-Its-Kind Initiative
Kaplan Career Core, according to Thomas J. Ward Jr. '93, Adelphi's assistant vice president for career development and strategic partnerships, is one of many ways Adelphi is leading the innovation of career services by preparing students for the careers of today—and tomorrow.
"This strategic partnership is due to the generous sponsorship of the Student Government Association," said Ward. "This is a free initiative with Kaplan—a partner with recognized brand and name recognition in the education field."
The first-of-its-kind program offers students online videos to spark the discovery of their passions and chart potential career paths, as well as self-paced mini lessons to help them identify their big picture career goals. Additionally, coaches specializing in specific areas of interest lead intimate live online group sessions of 25 or fewer students to help further define individual objectives.
"Without a doubt, Kaplan Career Core complements the current work we are doing and allows us to build on our career development successes," said Ward.