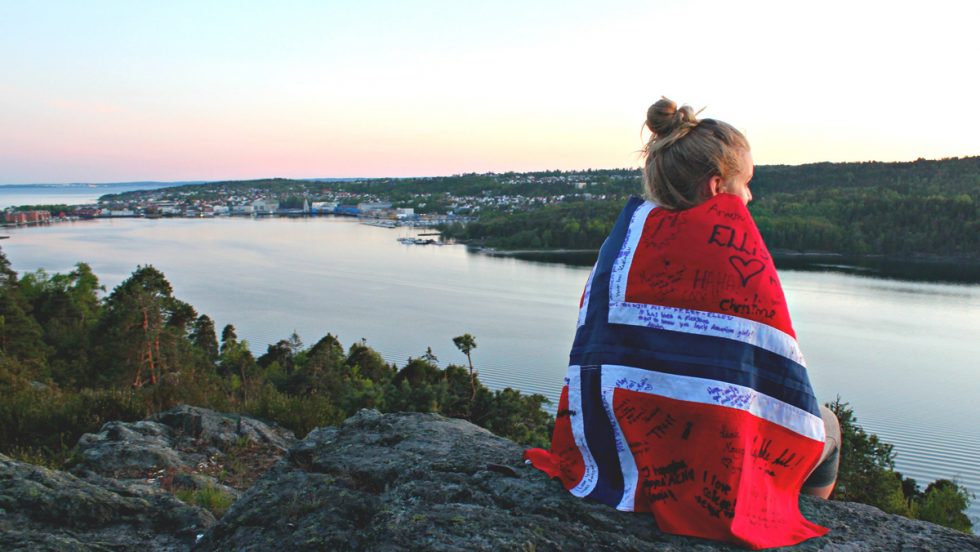 This year's International Education Week (IEW) has a lot to celebrate: a week of events, Adelphi's rich history of global connections, a return to pre-pandemic opportunities for our students to study abroad, and the welcome presence, once again, of our international students.
International Education Week, a university tradition officially sponsored by the U.S. Department of State and the Department of Education, is an opportunity for the entire Adelphi community and their families to join hundreds of other institutions in academic and cultural celebrations of our global community. Twenty-one partners from the Adelphi campus, the community and around the world are joining together for a week of events. This year's theme is Celebrating a Century of Cultural Connections at Adelphi.
Our theme is a nod to Adelphi's longstanding tradition of international learning and international collaboration. Adelphi's first president, Charles Levermore, PhD, advocated for the advancement of women, the abolition of enslavement and improved instruments of world peace, and was awarded the Bok Peace Prize in 1924 for his plan for the United States' cooperation with the others within the League of Nations, the organization proposed by his former classmate Woodrow Wilson.
Students From Abroad Come to Adelphi
During the pandemic, institutions worldwide saw decreases in the numbers of international students. At Adelphi, the number of international students enrolled in 2020 dropped 25 percent from 2019. This year, we have been happy to see a 4 percent increase over 2021, with 492 students from 71 countries. The students' countries of origin are also changing, with increasing numbers from Pakistan and fewer Chinese students, while students from India have remained a constant.
This year marks the debut of the Bhisé Global Learning Experience. In 2023, eight students in the Levermore Global Scholars program (LGS) will go on a 10-day immersive trip to India, and LGS students here at Adelphi will participate in a program focused on India's role in our global community.
Wendy Badala, MA '20, director of International Services, said, "I have coordinated IEW events for almost 20 years, but the thrill of it never wears off. It's been such a pleasure to see IEW grow and almost take on a life of its own as more and more people take part in events such as Afternoon Tea and International Sports Night, both of which have become campus traditions. During the East Meets West event, the highlight of the week, guests sample foods from around the world and are treated to performances by our students, providing a distinctive and memorable experience for our community.
U.S. Students Study Abroad
Study abroad is "definitely ramping up," said Shannon Harrison, director of the Center for International Education, adding that "remarkably, the program remains similar to what it was pre-pandemic." Currently, 58 Adelphi students have committed to studying abroad during January Intersession 2023 and five Adelphi students will study abroad for the Spring 2023 semester.
Faculty-led study abroad programs will resume in January 2023. Opportunities include serving at an orphanage in Kenya, exploring theater in London and gaining a global perspective on the field of speech-language pathology in Jamaica.