Curricular Practical Training
Curricular practical training is alternative work/study, internship, cooperative education, or any other type of required internship or practicum that is offered by sponsoring employers through cooperative agreements with the school.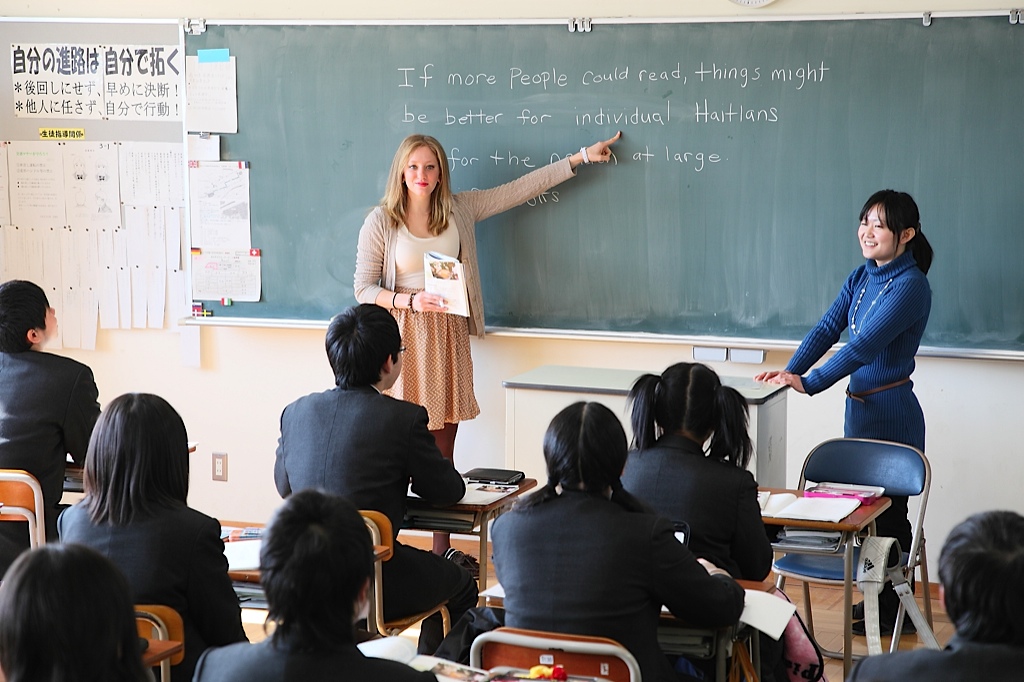 An International student who is enrolled in a degree seeking academic program which leads to the attainment of a specific educational or professional objective, must maintain specific requirements as indicated by the Title 8 Code of Federal Regulations in order to maintain valid non-immigrant status.  International Services serves in the capacity of the responsible area for the record keeping and reporting of all status requirements with the Student and Exchange Visitor Program.
Based on these requirements, any off campus academic experience or practical training an international student participates in is required to have Curricular Practical Training (CPT) authorization from the Office of International Services.  These experiences include all required and elective opportunities regardless of remuneration for services to the student.
The following indicate examples of off campus academic required or elective experiences:
Cooperative Educational Opportunity
Field Placement
Classroom Observation Hours
Clinical Placement
Internship
Jaggar Community Fellows Program
Laboratory Experiences
Practicum Practice
Student Teaching
Requirements
The CPT experience must relate directly to the student's major area of study and be an integral part of the school's established curriculum.
CPT authorization and academic credit must occur in the same academic term.
The CPT experience can be full-time (more than 20 hours per week) or part-time as necessary to meet the academic program requirements.
CPT must occur before a student's program end date indicated on the Form I-20, "Certificate of Eligibility for Nonimmigrant Student Status."
A student may begin curricular practical training only after receiving his or her Form I-20 with the DSO endorsement and not before the CPT start date indicated on the form.
One year or more of full-time CPT eliminates students' OPT eligibility at the same educational level.
Students can have more than one CPT authorization at the same time. However, a separate CPT authorization is needed for each employer and each CPT segment
CPT authorization requires a signed cooperative agreement or letter from the employer.
Eligibility for CPT requires lawful enrollment on a full time basis for at least one academic year. Exceptions to the one academic year requirement are provided for students enrolled in graduate studies that require immediate participation in curricular practical training.
Application Process
Student Submission of CPT Application:
The student is responsible for filing the CPT application. To file for CPT, students must log into their eCampus account and select the International Services icon or go to adelphi-isss.terradotta.com.
International Services requires 5 business days for processing of all requests.
Students must complete the entire application and submit all required information.
Components of the application:
The student must be registered for academic credit for the off campus experience in accordance with the requirements
The student will need to provide necessary information regarding the off campus experience.
Students requesting CPT authorization for an elective experience, and meet all CPT requirements, must attach a official offer letter on company letterhead from the internship / employer indicating the following details:

Name and Address of Employer
Start and End Date of Employment
Number of Hours Per Week
Salary
Supervisor's Name and Contact Information
Role of student intern and responsibilities

Students requesting CPT authorization for a required experience as instructed by the academic department through a signed cooperative agreement with Adelphi University, will not need to submit an employer letter with the application. If you are not sure if your CPT placement is through an official signed agreement, you will need to ask your field placement office in your designated academic department. If you need to file for a social security number, it is recommended to have an official employer letter
Academic Department Review
Following the submission of the application by the student, the academic department is responsible for reviewing the request and approving the placement meets the CPT requirements.
International Services Review
The designated school official will review the application and determine if all CPT requirements have been met.
Once authorized, International Services will process a CPT endorsed form I-20 and communicate directly with the student.
International Services requires 5 business days for processing of all requests.
---
Important References and Resources: