In the context of a close-knit community, the Adelphi University Honors College cultivates a joy for learning.
Honors College Student Outcomes
100% of Honors College graduates were working or continuing their education within six to nine months.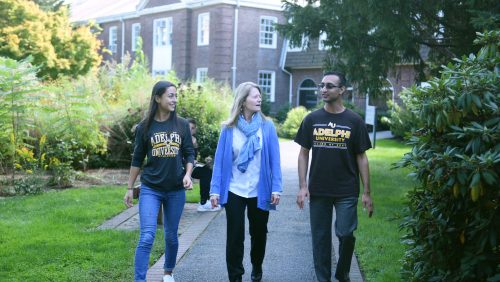 An Exceptional Community
We are highly dedicated undergraduate scientists, artists, educators and scholars who are actively engaged in research, discovery, and the quest for knowledge.
Curious and engaged students, in small seminar discussions, engage key classical and modern texts to ask and answer questions of our post-modern age.