In the context of a close-knit community, the Adelphi University Honors College cultivates a joy for learning.
Honors Orientation
While we can't currently meet in person we look forward to connecting with you and sharing information about our wonderful honors community with you!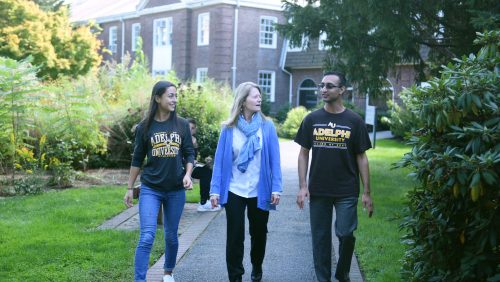 An Exceptional Community
We are highly dedicated undergraduate scientists, artists, educators and scholars who are actively engaged in research, discovery, and the quest for knowledge.
High-achieving students, in small seminar discussions, engage key classical and modern texts to ask and answer questions of our post-modern age.
Cultural Events in NYC
Several times each semester, the Honors College invites students to make New York City their classroom.
Earn National Fellowships
Students have the opportunity to apply for national and international tuition, study abroad and program awards, ranging from Goldwaters to Fulbrights to Udalls and more!
Study Abroad
Each year, Honors students study abroad, including some who participate in an archeological dig in Crete. At Adelphi, students can choose from over 100 study abroad programs all over the globe.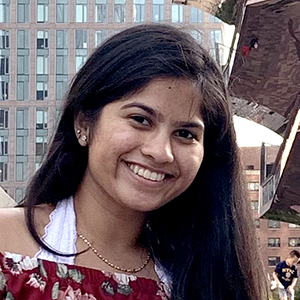 Awards & Recognition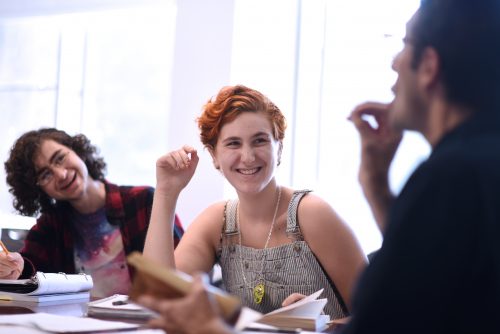 100%
of Honors College graduates were working or continuing their education within six to nine months
* Adelphi University Career Outcomes Survey: Class of 2018
Outcomes Report