Choose a minor that can have a major impact on your future.
I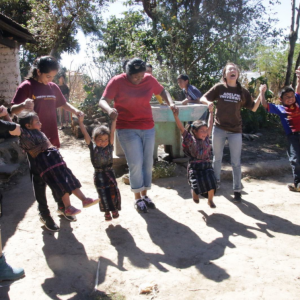 n addition to studying Languages, Literatures and Cultures, Adelphi offers several minors that can enhance your major in any field. These will broaden your perspective and can make you more attractive to graduate schools and potential employers.
African, Black and Caribbean Studies
Explore the historical, cultural, socioeconomic and political experiences of people of African descent in the Center for African, Black and Caribbean Studies. Open to all students in the University, a minor in African, Black and Caribbean studies can make you and your skills more valuable in a global marketplace.
Asian Studies
The Asian studies minor takes a comprehensive, multidisciplinary approach to learning that integrates the region's history, politics, economics, geography, anthropology, natural sciences and culture—including film, music and art.
European Studies
Through a language component and a variety of elective courses, you are introduced to the linguistic richness of Europe, along with its history, literature, culture, economics and politics, including contemporary sociopolitical developments.
Latin American Studies
Adelphi's Latin American studies program examines issues related to the history of North American Hispanic groups, and offers study abroad opportunities at several universities in select Latin American and Caribbean countries.
Peace Studies
Peace Studies is a minor that provides an interdisciplinary approach to understanding the complex nature of human rights, peace, and peace-building work as well as hands-on experience with local, national, and global human rights organizations.