About Diversity, Equity, Inclusion and Belonging at Adelphi
Diversity matters at Adelphi.
We believe that diversity benefits our entire community, fosters successful decision making and enhances the learning environment and outcomes of our students. Adelphi University is committed to supporting dialogues and activities that demonstrate how we value and support diversity and ensuring that we are the model for a socially just and inclusive institution.
Statement on Diversity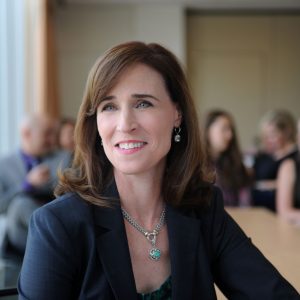 Diversity is an affirmation of the richness of human differences, ideas, and beliefs. It encompasses the range of human differences that includes age, gender, race, ethnicity, physical and mental ability and sexual orientation as well as the invisible differences such as religion, nationality, socioeconomic status, belief-systems, thought-styles, military experience and education. Adelphi University values and supports diversity to ensure that we are the model for a socially just and inclusive institution.
Historically, Adelphi has committed to advancing diversity in past and current strategic plans, Adelphi 2015 and Momentum. In Momentum, Adelphi's strategic plan for 2015-2021, this commitment is reinforced through Transformational Goal #3: Establish Adelphi as a Model of Diversity and Inclusion. "Adelphi will garner national recognition as a community that values and includes every person. All students, faculty and staff members will feel safe, engaged and supported. The community's broad spectrum of perspectives and relationships will enhance the lives of everyone who comes to the University."
In addition, Adelphi's Anti-discrimination, Harassment and Retaliation Policy states that "The University will not tolerate discrimination, harassment, (including sexual misconduct) or retaliation" and avows that such intolerance is "reprehensible…in a community related by strong bonds of intellectual interdependence, collegiality and trust".
Adelphi's Diversity Committee acts to provide direction to our community on issues of diversity, promoting awareness of diversity issues, events and policies, serving as a resource on these issues, and collaborating efforts with established groups and offices to engage the Adelphi community in meaningful dialogue on the subject of diversity and inclusion. Working with our faculty, students and administrators, we support and nurture a social climate, academic curriculum and institutional culture that will enable our students to see differences among people as a powerful tool for innovation and problem-solving.
Our Core Values
To remain relevant to the staff, faculty and students they serve, colleges and universities must reflect the changing demographics of the population and the growing globalization of society. Diversity is an affirmation of the richness of human differences, ideas, and beliefs. Advancing diversity in the context of higher education involves promoting a climate of intercultural awareness and respect; engaging the curriculum to appreciate the depth and breadth of diverse thoughts and perspectives; and actively seeking a diverse student body, faculty and staff in the composition of the university.
The Three C's
At Adelphi University we want our students to become citizens who understand and appreciate diversity on an authentic internalized level; meaning students have an opportunity to experience diversity and gain a genuine appreciation for domestic and global diversity that allows them to respect, include and support all diversity. Diversity consists of three core components:
Infusion and course specific objectives for enhancing diversity throughout the curriculum
Promote different perspectives, histories, and contributions of diverse individuals
Recruitment/Retention of diverse faculty and students
Faculty role on Search committee regarding diversity
Tenure and promotion to support diverse research interests
Creating a welcoming and supportive climate for diverse students and faculty to promote intercultural awareness
Tolerance and valuing of differences within the classroom
Promoting dialogue between and among diverse groups