An event series that brings to light how the arts can redress inequities, reflect the voices of all and push society forward.
The mission of this interdisciplinary, multi-institutional collaboration is to engage people in changing society through the power of art.
This initiative builds upon the ideas in the book Illuminations of Social Imagination: Learning from Maxine Greene.
Vision
The vision of Artivism: The Power of Art for Social Transformation is to generate a movement with committed social artivists in response to historic global unrest. Artivism aims to generate community through multi-disciplinary teamwork for a more dignified and meaningful coexistence, however you define these terms. The goal of this initiative is to nurture confidence in taking continuous action from wherever you are by means of reciprocity.
Series presented by Stephanie Lake, PhD, director of Adelphi's criminal justice program, Department of Sociology, Jennifer Govan, Library Director and Senior Librarian, Teachers College, Columbia University and Sing for Hope.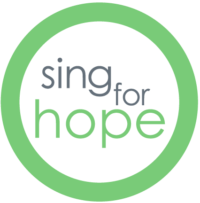 This internship is an excellent experience for anyone seeking to learn how the foundation of a non-profit organization is built and sustained. Interns will also have the opportunity to work directly with local human rights organizations, professional mural artists, and youth-based community centers. ARTE is committed to supporting the professional development of its interns whenever possible (e.g. invitations to conferences, skills-building workshops, etc.). This is an important opportunity for anyone looking for hands-on experience working with young people in the field of human rights education, arts education, and community organizing.
ARTE is committed to dismantling the system of unpaid internships and uncompensated labor. However, we also want to support students who must have hands-on experience in order to complete their graduation requirements. We will discuss opportunities with a limited number of students who need internships on a case-by-case basis. 
Contact info@artejustice.org with any questions. 
Kellsee Lynch, Dance major
Erin McElhone, Dance major, Business minor, Honors College
Nicole Fabian Pena, Criminal Justice and Psychology Major, Forensic Anthropology minor
Nurjahan Khan, Studio Art major, Music minor. Better known as Asha, she is an Adelphi graduate (2021) with a BFA in studio art and minors in art history and music. Having been interested in many different art forms from a young age, it has been a privilege to serve as a student ambassador for Adelphi's Artivism initiative which has brought together so many different art forms and goals. As a musician and artist, being able to meet and chat with Sing for Hope co-founders Monica Yunus and Camilla Zamora was incredibly inspirational and motivating. She hopes to see the Artivism initiative continue to grow, expand, and improve at Adelphi going forward.
Melanie Rosa Chaves, Communication Science and Disorders and Spanish Major, Levermore Global Scholar
Rowan McKiernan, Criminal Justice major. From being an ambassador I learned about the beauty of film and about a culture I was not previously familiar with. I had never thought about culture inequality in film however, being an ambassador I learned more than I could have hoped for. Speaking up, even when it is scary, is so important because some people who feel the same way may not have a voice like some others do. With injustice, inequality, and inequity being so pertinent in our society today, it's important to speak up. I found a home, a safety net, and a voice in poetry, and I am extremely blessed to have been given the opportunity to showcase that as an ambassador.
Kat Beatty, Communications and Criminal Justice major
Meghan Ashley, Criminal Justice major, Psychology minor
Olivia White, Studio Art major
Holly Soloman, Studio Art major
Tamar Bernstein, Studio Art major
Angelina Kolobukhov, Music Major with Jazz Studies Concentration
Kaytlynn Pagan, Criminal Justice major
The Power of Art for Social Transformation