Contacts and Collaborators
Collaborators
Kellsee Lynch, Dance major
Vincent Calvagno, is a first-year student at Adelphi University. He is a history major in the Honors College whose research focuses on the American literary tradition in early political rhetoric. He has written and published work on Abraham Lincoln's evolving use of language and is currently investigating the development of democracy and liberty in pre-revolutionary American groups. As a saxophonist, his work is ever open to the impact of the arts on academia.
Erin McElhone, Dance major, Business minor, Honors College
Nicole Fabian Pena, Criminal Justice and Psychology Major, Forensic Anthropology minor

Nurjahan Khan, Studio Art major, Music minor. Better known as Asha, she is an Adelphi graduate (2021) with a BFA in studio art and minors in art history and music. Having been interested in many different art forms from a young age, it has been a privilege to serve as a student ambassador for Adelphi's Artivism initiative which has brought together so many different art forms and goals. As a musician and artist, being able to meet and chat with Sing for Hope co-founders Monica Yunus and Camilla Zamora was incredibly inspirational and motivating. She hopes to see the Artivism initiative continue to grow, expand, and improve at Adelphi going forward.
Melanie Rosa Chaves, Communication Science and Disorders and Spanish Major, Levermore Global Scholar
Rowan McKiernan, Criminal Justice major. From being an ambassador, I learned about the beauty of film and about a culture I was not previously familiar with. I had never thought about culture inequality in film however, being an ambassador, I learned more than I could have hoped for. Speaking up, even when it is scary, is so important because some people who feel the same way may not have a voice like some others do. With injustice, inequality, and inequity being so pertinent in our society today, it's important to speak up. I found a home, a safety net, and a voice in poetry, and I am extremely blessed to have been given the opportunity to showcase that as an ambassador.
Maria Chimarios,

Biology Major. While preparing for graduation this fall (2021), and applying to medical school, I was in search of a unique and stimulating experience. I am so thankful for the opportunity to serve as a student ambassador for Dr. Alexander Sorokin. His initiative and strive for the inclusion and safety of individuals with autism, dementia and other neurosensory challenges inspires me to further advocate for social change. We should all model Dr. Sorokins' desire to make the world a more inclusive place. I know his expertise and motivation will propel the Artivism Initiative at Adelphi University to accomplish amazing things. I am very excited to be a part of this as well as serving on the committee creating and Artivism Student Organization at Adelphi University.

Even though I won't be able to see the full potential the Artivism Organization will reach during my time at Adelphi, the instinctual drive to advocate for inclusion will remain with me in my next steps as a medical student.

Iván Chinchilla Dannenberger, is a musician and cultural promoter in the project Sinfónica Municipal de Desamparados, where he organizes concerts and activities for communities in the city of Desamparados, Costa Rica.

With the Sinfónica Municipal de Desamparados, he has promoted the performance of Costa Rican music in its community concerts, where access to music and art is difficult to have. This year he has joined forces with the Archivo Histórico Musical of the University of Costa Rica for the reading, study, and edition of the work

El Duelo de la Patria

, which is an iconic national work.

During seven years, the Archivo Historico Musical developed this edition and research project, starting its study from the oldest knowable source (1894). From 1894 through the twentieth century, a rigorous study was made to yield this new critical score. The project seeks from the social-action perspective to approach and collaborate with communities. Sinfónica Municipal de Desamparados, as a project that has a communal function in the promotion of Costa Rican music around the country and counts with the support of the Office of Culture of Desamparados and the Municipality of Desamparados, is a key point for reading, recording, and publishing the study. Chinchilla is currently a student of saxophone performance at the University of Costa Rica in the studio of Dr. Javier Valerio Hernández. As a teacher, during his career as a musician and performer, Chinchilla has promoted the performance of Latin American and Costa Rican repertoire, being his main focus.He is currently part of the Big Band of Costa Rica, Banda Municipal de Aserrí, Sinfónica Municipal de Desamparados, and the saxophone quartet SaxSerí. With the Saxophone Ensemble of the University of Costa Rica, he has performed at the XIII Encuentro Universitario de Saxofón in México and the II Festival Internacional de Saxofón Bellas Artes Cali in Colombia with the saxophone quintet Batsu, a group which worked on the rescue and promotion of Costa Rican music.He has also performed in international tours with Costa Rican groups such as La Milixia and República Fortuna. He has been a member of the Tico Jazz Band, Symphonic Band of the University of Costa Rica, among others. Besides his work as a performer, Chinchilla works as a teacher in different music schools in his community.
Kat Beatty, Communications and Criminal Justice major
Anna Mouras, Art major
Olivia Maybee, Studio Art major
Holly Soloman, Studio Art major
Tamar Bernstein, Studio Art major
Gwyneth Fernandez

Kaytlynn Pagan, Criminal Justice major
Catherine Salcedo, International Studies
Raphaela  Marie Borerro Naula, Student,

Universidad Técnica Particular de Loja,

Ecuador. Raphaela's poster was selected for the Fall 2021 Artivism Series.

Charles Herman, is a Second Semester Junior majoring in Criminal Justice, focusing on Social Justice. In Independent Studies with Dr. Stephanie Lake, he has focused his attention on race-related topics, including policing practices in the African-American community. One such study examined the existing research on whether BIPOC individuals were more likely than others to be searched for illegal drugs, despite the fact that whites are more likely to have drugs on their person during police stops.   Charles also examined the judicial ruling on NYC's Stop and Frisk program in the early 2000's, as well as the implications of this ruling for the tactic in other cities.   In another example of his research, Charles explored why BIPOC students are suspended at higher rates than White students, and how in predominantly BIPOC schools, disciplinary policies are far harsher than than for schools with primarily white students. He hopes that his research, presented last spring at Adelphi's Research Conference, sheds light on these critical issues and creates real, meaningful change. Upon graduating, he hopes to work at a non-profit to advance the cause of equality and justice FOR ALL people. Charles is also the President of the Criminal Justice Club and has previously served as its Vice President. He also is a member of the Environmental Action Coalition, where he explores the issue of environmental racism and how to address it.
Faith Coleman, is a junior currently majoring in Criminal Justice with a minor in Psychology. Ms. Coleman has a passion for dance and works as a professional dancer, performing in various venues. Very soon, Ms. Coleman will be working with the non-for-profit organization Felicia's Promise, sharing her passion for dance to inspire young women and someday create her own initiative with the hope to inspire the much-needed change in society.
Jenna Masci, is a Sophomore Criminal Justice major and a Spanish Minor. She is also a member of the Criminal Justice Club on campus. Jenna will also be working with students from the Bridges Program at Adelphi University.
Helayna Ortiz, is a biology major and studio art minor at Adelphi University, currently in her senior year and in the middle of the applications process for dental school. Her interest in art sparked her career choice due to the tactile nature of the dental industry, and she feels as though that pairs well with goals that unify creativity and inclusiveness. "I was thrilled to learn about the objective of Artivism, which reflects these goals and become part of it myself. I think social change applies to most, if not all, aspects of life and particularly healthcare which I am eager to take part in eventually. This makes it so special to have the opportunity to engage with individuals who have done such amazing work in their respect. It is very inspiring to learn of these projects before incorporating these goals on my path at such a high caliber. I am so excited to have the opportunity to be a Student Ambassador for Eirini Linardaki, who stands as a model for what I aspire to accomplish throughout my journey geared toward equality and community progress."
Fiorella Albines, is currently a junior Political Science major at Adelphi University. She is thankful for all the amazing faculty she has met throughout the years at Adelphi, especially Prof. Argie Agelarakis and Dr. Cristina Zaccarini. Fiorella has participated in Adelphi's Latino Student Association, Multilingual Club, and is an Italian tutor on campus. Outside of school, she is a member of Next Generation Líderes, a program for future lawyers by Latino Justice. During the week, Fiorella teaches English to children in Kazakhstan via Zoom, and on weekends she coaches girls' lacrosse. Fiorella's desire to become a lawyer stems from her deep passion for helping others, voicing those who go unheard, and shedding light on injustices that are otherwise overlooked. "The Artivism Initiative here at Adelphi executes this beautifully by bringing up these matters through artwork. "- Fiorella Albine
Mai Blaustein, is a senior at Harrison High School enrolled in IB Visual Arts HL. She has a passion for art and science and exploring the intersection between the two fields. She is a big believer in STEAM. Mai is part of her school's science research course where she is working on creating a device that detects two commonly used date-rape drugs in drinks. She hopes to design, and eventually bring a product to market. She is interested in how art can be used to create social engagement and reform, and likes to explore interpersonal connections using art.
John Nortwich, is currently a junior Criminal Justice major at Adelphi University. He is an intern at the Nassau County Police Missing Persons Unit with aspirations of becoming a police officer upon graduation from Adelphi.
Leo (Yiwei) Wang, a

 native of Shijazhuang, China, Leo (Yiwei) Wang now resides and works from Chicago, Illinois. Presently, he is pursuing his concurrent graduate degree in Fine Arts from the School of the Art Institute of Chicago. As a multi-media artist, fashion model, and aspiring architect, Leo is the proud recipient of several merit awards and has been showcased in three solo exhibitions 

#SOFAB; #SOFAB: FlamBOYant ONLY, and #SOFAB: Faux Venus. 

Leo addresses key phenomena in today's social media and pop-youth culture by paying attention to issues such as clubbing culture, body image, gender stereotypes, and the power dynamic in sexual interplay. With boutique elements, bright colors, and artificial materials, he projects fabulousity and confidence by filtering them through an ideal persona. For his work and personality, Leo has been featured in several publications, most notably 

Valley Magazine

, 

The Daily Collegian

, and 

Centre Daily Times

. You can see Leo's work

at www.madebyleowang.com and on his art Instagram: @MadeByLeoWang.
Emily Rosado (she/they) exists as a storyteller while being a simultaneous teacher and student. They are a 

curator for Button Poetry and have attained a dual degree in Mass Communications and Public Relations from York College of Pennsylvania where she also spent time performing slam poetry and comedy. Participating in Loisaida's MUJER program last year was one of the biggest highlights. She is inspired to write and create films and videos about social justice and personal experiences and is always ready for the revolution. 

Feeza Aftab is currently a freshman at Adelphi University, a double major in Criminal Justice and History. Her life goal is to raise awareness about social issues faced by women and minorities worldwide. She wants to help create a world where everyone feels safe and is equally represented. Feeza hopes to become a social justice lawyer one day and promote her goals. She has been interested in writing since she was 13 and enjoys writing stories that address social issues that interest her. She hopes to publish these stories one day as a way to bring awareness to the issues raised in them.
Vaishnavi Dixit

 is a freshman international student majoring in Statistics at Adelphi University in the Honors College. Dance is an art form that she has pursued for 11 years, and photography is something she is learning. Coming from India as a girl, she has always been passionate about women's empowerment. She hopes to contribute to society through the education she gains and the resources and opportunities at Adelphi to make this society a better place for women.

Alyssa Furline is a Communications major, video game design minor and Levermore Global Scholar. She/they has/have a passion for drawing and poetry and enjoy challenging them in digital design. She/they practice advocating for marginalized identities through their work with the Feminist Alliance and Gender and Sexuality Alliance.
Aliyah Martin

is pursuing a major in Studio Art and a minor in psychology to pursue art therapy in the future. "I currently work at Hue Studio and an internship with Have Art: Will Travel. This summer I will be working at the Heckscher Museum. When making art I incorporate my writing/poetry which allows me to document my experience. As a young adult in the queer community and coming from a multicultural background, I am consistently in the search of the fluidity of identity. I make art that surrounds emotions we as a society aren't usually comfortable talking about. I've become interested in the different connections and stories of people in my life that have influenced me and helped learn about myself. I have four pieces up for exhibition and I am thankful for the opportunity to engage with Artivism. I find a responsibility to depict those who are underrepresented. Through my journey, I have found that it is not always so easy to be yourself and accept yourself with the world's expectations weighing heavily on you."

Anna Varveris 

is currently an International Relations Major at Adelphi University and enrolled in both the Honors College and the Levermore Global Scholars Program. She has participated in Adelphi's Environmental Action Coalition, LGS Student Council, International Students Society, and Latino Student Association. Off campus, Anna is always looking for a conversation with people from different backgrounds to gain a better understanding of the world. She hopes to work in sustainable development and environmental justice for developing nations in the future. 

Alison Cohen is a 14-year-old girl who created a virtual show during the Covid 19 pandemic with a mission to inspire. The Inspiration Show is a virtual show where Alison interviews people who have inspired her as well as people with inspiring stories. She has had over 40 guests including celebrities, TV stars and people with life altering inspiring stories. The mission of The Inspiration Show is to inspire others through the stories and courageous efforts. Each story has an inspirational message of individual courage and hope; it will leave you feeling more positive about life.  Instagram @alisoncohen27
Melissa Miller is a junior with a major in criminal justice. I am on the law track. I am the treasurer of the CJ club and risk management chair of my sorority Phi Mu.
Kayla Salter, a senior in the Adelphi University Honor's College, is pursuing her BFA in acting with a minor in dance. Her past roles include #11 in 

The Wolves

 at Adelphi University, Celia in 

As You Like It 

and the world premiere of 

Girls in the Boat

 with the First Stage Young Company. When not on stage, Kayla teaches theatre to students K-12th grade and works as a dramaturg. Her dramaturgical work can be seen off-Broadway in Rattlestick Theater's world premiere production of 

The Gett

 opening November 9th. After graduating in May, Kayla will continue to work both on and off stage and hopes to connect with different communities through her artistry.

Mgim Lee Gousse is a Sociology major and  Psychology major at the Honors College at Adelphi University. She hopes to one day conduct research about mental health in the Caribbean because she feels that many places, like in her home country Haiti, mental health is not prioritized enough.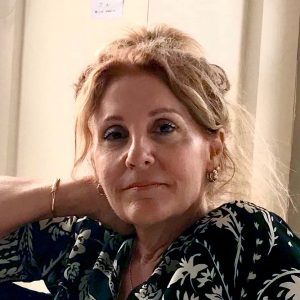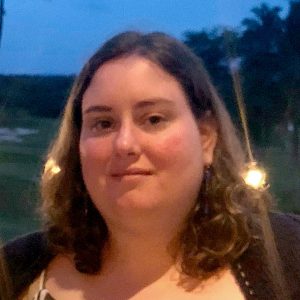 "Trust engenders opportunities; opportunities: a dignified life." 
The Power of Art for Social Transformation