Enhance almost any career, and enrich your life, with a knowledge of Italian.
Why Earn a Minor in Italian?
Even students not wishing to major in a language can still pursue language studies. A minor in Italian allows students to complement their studies, enrich their personal life, and acquire practical skills that can be applied to professional objectives.
Why Minor in Italian at Adelphi?
Receive personal attention in small classes with our distinguished, multilingual professors who are focused on your success.
Achieve written and oral fluency and a deep understanding of other world cultures as you immerse yourself in the Italian language and literature.
Gain valuable career skills and learn to work with the Italian-speaking populations in business, healthcare, or human services fields, or prepare for graduate school to become a language educator.
92%*
* Adelphi University Career Outcomes Survey: Class of 2019
of our 2019 baccalaureate and master's graduates were employed or continuing their education within six months of graduation
Adelphi University Career Outcomes Survey: Class of 2019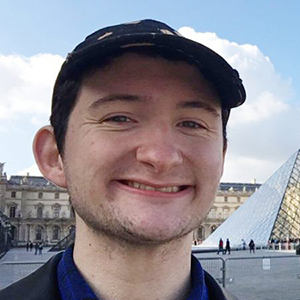 Certificate in Translation Studies
Designed for students taking one of three languages—Spanish, French or Italian—the program is applicable to students interested in careers that involve the frequent translation of documents such as education, social work, literature and business. The program also has a component in interpreting for a variety of legal settings (depositions, courts, lawyer's offices) and healthcare (hospital, clinics, doctor's offices).

The certificate program is open to current University students and college graduates seeking to add to their portfolio and make themselves more marketable to employers.
Application Requirements
To apply for this program, submit the appropriate application requirements:
Transformative Educational Opportunities
All undergraduate students have the opportunity to apply for the following programs to expand their educational landscape: