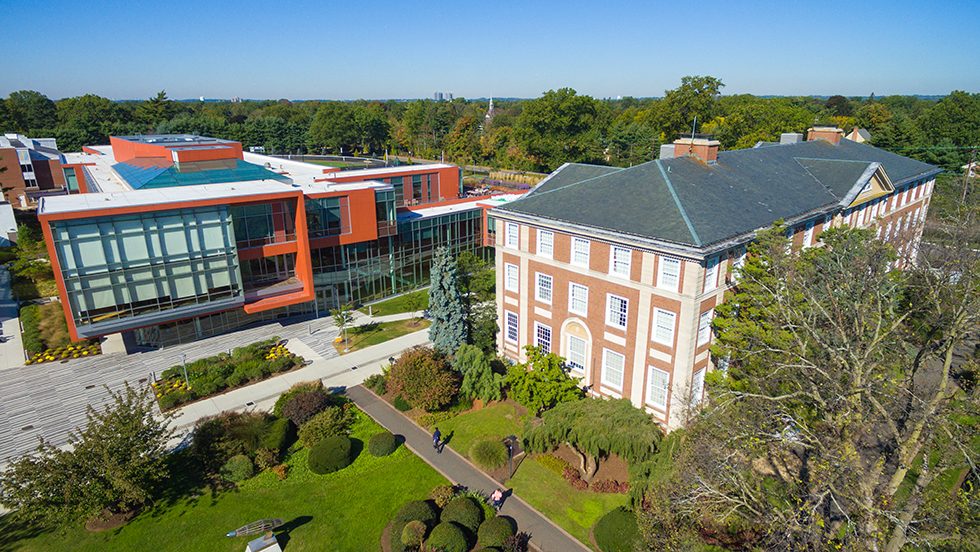 Adelphi University's reputation for academic distinction knows no borders!
For the first time, the 126-year-old institution of higher education has been included in the Times Higher Education (THE) World University Rankings 2024, which features institutions of higher education across 108 countries and regions. Of the 1,904 that made the list, just 169 U.S. universities are recognized, and Adelphi and Stony Brook University are the only two Long Island universities included in this year's rankings.
"Our entry this year to the THE World University Rankings demonstrates that Adelphi's teaching and research efforts have evolved and grown to have an impact not just locally and nationally, but globally as well," said Christopher Storm, PhD, Adelphi University provost and executive vice president. "Guided by our Momentum 2 strategic plan, we will continue to support and encourage innovation, discovery and the exploration of groundbreaking ideas, research and creativity."
Rankings Methodology
From the 10,500 universities around the world eligible for the rankings, Adelphi was ranked 1,501+ based on its performance across five pillars:
Teaching
Research environment
Research quality
Industry
International outlook
After analyzing more than 134 million citations across 16.5 million research publications and survey responses from 68,402 scholars, THE gives each university included in its rankings an overall score as well as individual scores for each of the five pillars. Adelphi scored highest in the teaching pillar, with a ranking of 1,071.
Adelphi on the Rise in Recent Rankings
This recognition follows Adelphi's recent double-digit gains in the 2024 U.S. News & World Report rankings, inclusion as the highest-ranked private university on Long Island on the Forbes 2023 America's Top Colleges list, and its top spot among all Long Island universities in The Wall Street Journal's 2024 Best Colleges in the U.S. These rankings, which focus on student success and outcomes, recognize Adelphi's focus on prioritizing academic distinction, affordability and helping underserved populations gain social mobility—key goals of Adelphi's mission and long-term strategy as set out in Momentum 2.
Find out more about all of Adelphi's rankings and awards.