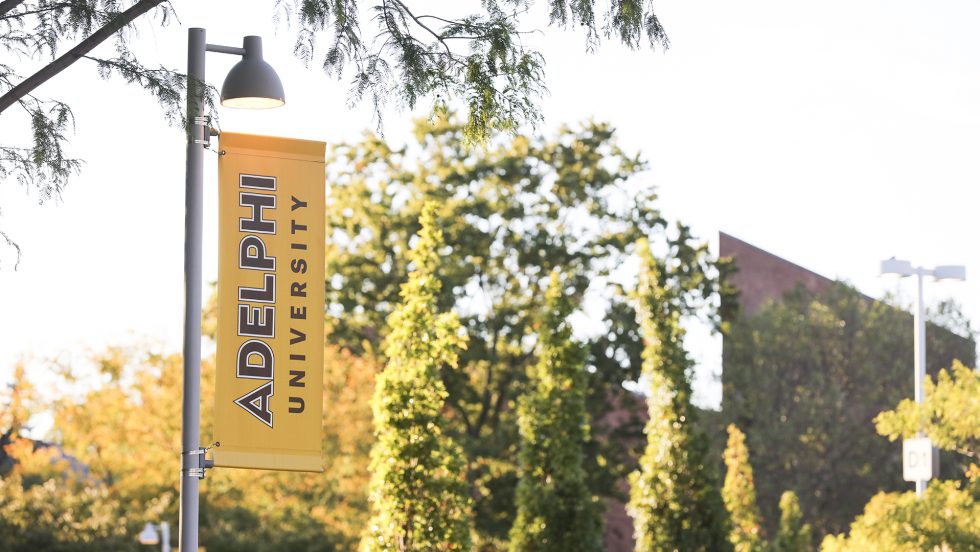 Adelphi University is the highest-ranked private university on Long Island on the Forbes 2023 America's Top Colleges list.
Adelphi is ranked No. 390, ahead of Hofstra University (No. 414) and Molloy College (No. 420), the two other Long Island private institutions included this year.
Forbes' annual rankings showcase 500 of the best U.S. colleges and universities, using data on student success, average student debt levels, return on investment, alumni influence and outcomes for their graduates.
According to Forbes, "schools ranked highly on our list if their students returned after their first year, graduated on time, secured high salaries after graduation and left college with little student debt. We incorporated outcomes for low-income students in two measures, looking closely at six-year graduation rates and return-on-investment measures for recipients of Pell Grants (federal aid reserved for students with the greatest financial need). We also rewarded colleges that enrolled a greater percentage of low-income students."
This ranking joins Adelphi's double-digit gains in the 2024 U.S. News & World Report rankings and its top spot among all Long Island universities in the Wall Street Journal's 2024 Best Colleges in the U.S., both of which focus on student success and outcomes. All these rankings recognize Adelphi's focus on prioritizing academic distinction and outcomes, affordability, and helping underserved populations gain social mobility—key goals of Adelphi's mission and long-term strategy as set out in Momentum 2.
Find out more about all Adelphi's rankings and awards.