At Adelphi University's Pre-College Program, you'll work closely with our professors and instructors, and meet with experts in the field.
Art and Digital Production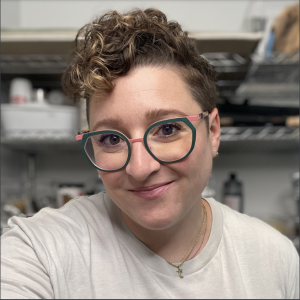 Robyn Cooper received her MFA from the Pennsylvania Academy of the Fine Arts in 2012. Robyn has more than ten years of teaching experience and has taught across Long Island at Long Island University (C.W. Post,) SUNY Suffolk Community College, and the Nassau County Museum of Art. She is currently an Adjunct Professor at Adelphi University, sits on the Education Committee at the Heckscher Museum of Art, and has recently opened Protégé Art Studio, where she teaches online art classes and workshops. Robyn has also worked in college admissions doing portfolio reviews for several years. She has experience working in acrylic, oil and gouache paint, in addition to drawing, college, and digital media. Her work has been exhibited throughout the country in shows at Kehler Liddell Gallery CT, Gross McCleaf Gallery PA, R. Dixon Gallery NY, and uBe Art in Berkley, CA. Her work is in several private collections including a private collection at The Hershey Trust in Hershey, PA. Robyn currently lives and works in Long Island, NY.
Location
Hagedorn Hall of Enterprise 316
Murat Erogul is an Associate Professor in the Willumstad School of Business where he teaches entrepreneurship and management-related courses. His area of specialization centers on entrepreneurship development. He is particularly interested in engaging with aspiring entrepreneurs to help them achieve their business goals. Murat Erogul really enjoys observing the amount of creativity, learning and development that takes place in such a short time during the pre-college program, and how students transition and bring to life their entrepreneur identities. My favorite part is watching my pre-college students showcase their work and proudly pitch their idea as a feasible business opportunities.
Computer Science and Coding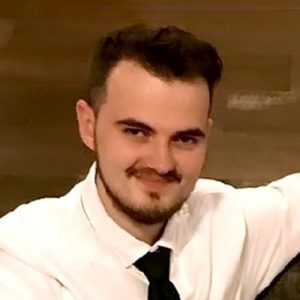 Location
Ruth S. Harley University Center 321
Liam Owens has been teaching at Adelphi in different capacities for the past seven years. He is also a proud Alumni of Adelphi; Go Panthers! Liam has taught courses such as, but not limited to, Discrete Structures, Intro to Video Game Programming, Intro to Computer Programming, and others. He also teaches similar topics to middle/high school students for Adelphi's College Science Advancement Program (CSTEP) and Liberty Partnerships Program (LPP). Additionally, Liam has a role in working with a wide range of neurodiverse learners at the Student Access Office as an Assistive Technology/508 Compliance Specialist. Regarding teaching, he likes to create a teaching environment that guides and prepares students on a path of self-advocacy and independence and have course material connect to real-world expectations to transition their newly learned skills into their future careers.
Introduction to Nursing as a Career and Profession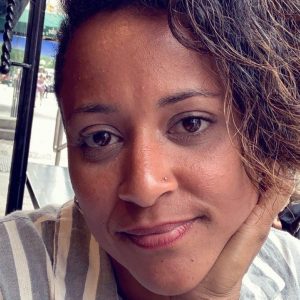 Katt Rosario-Gonzalez received her PhD in 2020 from SUNY Binghamton University, Decker School of Nursing. She received her AAS in Nursing from St. Joseph's College of Nursing, Syracuse NY, BS in Nursing from Le Moyne College, Syracuse, NY, and MS in Nursing Education from Le Moyne College, Syracuse, NY. Throughout her nursing career, she has worked in the acute care setting as well as served as a Clinical Coordinator and Instructor. She assisted in part of the research and had a role on the Strategic Advisory Committee for the Academic Progression in Nursing (APIN) Grant sponsored by the Robert Wood Johnson Foundation since 2012. She also organized four short-term study abroad trips for nursing students and has led two of the trips. Destinations included Belize City, Belize; Azua, Dominican Republic; and Ghana, Africa. She is part of the Health and Safety Team for Honor Flight Syracuse, which honors veterans by flying them to Washington DC to visit their memorials. She has contributed to text on education (Nurse as Educator 6th and 7th edition and Essentials of Patient Education 2nd edition), and has published four articles in varying nursing journals. Her area of research is caring and trust in nursing students in relation to study abroad guided by Watson's theoretical perspective.
Gary Greaves is an Adjunct Instructor within the Political Science Department here at Adelphi University.
Professor Greaves holds a Bachelor of Arts Degree in Sociology with a minor in History, and a Master of Arts Degree in Political Science covering American Politics and Political Theory. Professor Greaves is also a former competitive debater and public speaker in high school and undergrad.
He has worked as a Social Studies teacher at Nazareth Regional High School (his alma mater), a Senior Audit Analyst at the Mayor's Office of Management and Budget, a Project Coordinator at the Rockaway Development and Revitalization Corporation (overseeing an economic development and anti-crime program in collaboration with the 101st NYPD precinct, the Queens County District District Attorney Office and the U.S Attorney Office, and a Project Manager at New York City's Department of Small Business Services, focusing on economic development, business improvement districts, and workforce development.
Some of the institutions where Professor Greaves has taught include Medgar Evers College, CUNY; Long Island University, Brooklyn Campus; Guttman Community College, CUNY, and here at Adelphi. His focus is on civil rights and civil liberties, the United States Constitution, and communications.
Psychology and Pop Culture
Before beginning her career at Adelphi, Dr. Christine Feeley-Mackin attended Le Moyne College where she obtained her bachelor's degree in psychology. She then attended Adelphi University for her Masters in General Psychology and later Walden University for her doctoral degree in Health Psychology. She also obtained her CASAC certificate from Cazenovia College. As a member of the Derner School of Psychology at Adelphi University, Dr. Feeley-Mackin has strived for excellence in teaching and advisement for over 16 years, receiving the Adjunct of the Year in 2011, 2015, and 2017. Dr. Feeley-Mackin also oversees the undergraduate psychology internship program. She enjoys working with students in different capacities to help them along their path to their future careers. Additionally, Dr. Feeley-Mackin teaches at Farmingdale State College and Suffolk County Community College.
Race, Gender, and American Film
Patricia G. Lespinasse is an associate professor of African American literature in the African, Black, and Caribbean Studies program. Dr. Lespinasse earned her BA in English from St. John's University and went on to earn her MA, MPhil, and PhD in English and Comparative Literature from Columbia University. Professor Lespinasse teaches courses in Caribbean literature, African American literature, jazz literature, and race, gender and American film.
Science, Medicine, and Society
Dr. Jonna Coombs is a Microbial Ecologist, which is a fancy way of saying that she studies microscopic organisms and their relationship with the world around them.
This includes the interaction of microbes with other organisms like human beings. Her research focus is bioremediation, which is the use of living organisms to "clean up" pollutants in the environment. Specifically, she looks at heavy metals such as zinc, cadmium and lead. Because heavy metals are elements on the periodic table, they cannot be broken down, but instead can be changed into less-toxic forms or locked into molecules that are not soluble in water. This can help to decontaminate polluted environments. Dr. Coombs had a B.S. in Biology from the University of Maine, and a Ph.D. from Penn State University. She joined the faculty at Adelphi University in 2005.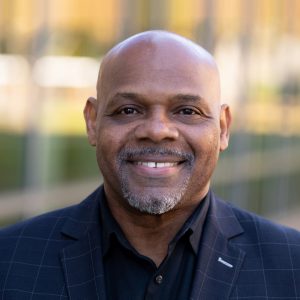 As a licensed social worker, Telvis Rich has served as a School Social Worker, the CEO of a large non-profit, a professional consultant in corporate organizations, and the co-founder of an assisted living facility. Originally from the south (Georgia), Telvis has taught Social Work courses at the undergraduate, graduate, and doctoral levels.
Telvis' research centers on workplace engagement, inclusion, diversity, and coping among historically marginalized populations. When not engaged in teaching, research, and professional service, Telvis enjoys time with family and friends, traveling, and reading. Spain is his next travel destination.
Telvis has earned undergraduate and graduate degrees in Social Work, and a doctorate in Organizational Leadership and Human Development.
As your instructor, you can expect an engaging, innovative, and supportive learning environment that supports your diverse thoughts, considerations, and inquiries. So, come ready to share your voice, actively listen to others, and work collaboratively to explore the Social Work profession and related policies, theories and practices.
Teaching and Teaching Education
Dr. Esther Kogan has been a member of the Adelphi community for the last 25 years. Currently, she is an associate professor and the Director of STEP and Field Experience Supervision Coordinator in the Ruth S. Ammon College of Education and Health Sciences. She is also one of the pedagogical co-founders of The Speyer Legacy School, an independent, co-educational K-8 school in New York City, established to meet the needs of gifted students. She has advocated for children, teachers, and parents for the past 25 years, focusing on early childhood, gifted education, and bilingual education. She has worked as a teacher trainer, program developer, and educational consultant both in the U.S. and abroad. Dr. Kogan has presented her research at National and International conferences. She is the author of several papers and books.
Office of Summer and Intersession Programs