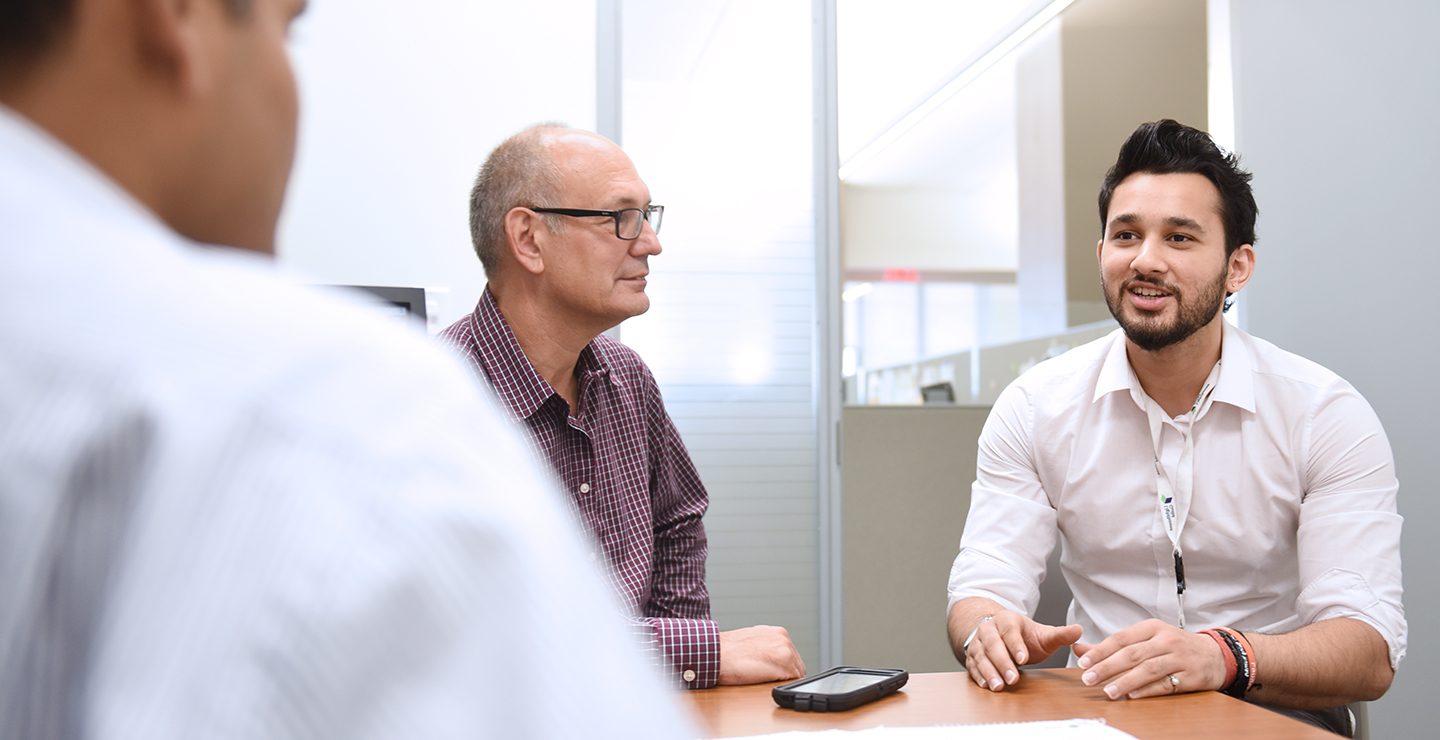 Connect Your Passions With Career Success
Jump-start your career planning with advice from industry experts and flexible course options with Prep for Success Online.
Powered by Kaplan, a leading diversified global education provider, this innovative new career counseling program takes our award-winning Prep for Success Program to the next level—offering you career guidance you can access anytime, anywhere. You can jump into career counseling your very first day as an Adelphi student – and continue accessing Prep for Success Online as an alumni as you continue on your career journey.
Prep for Success Online is all about you—your interests and dreams for the future.
Career Planning That Works for You
Adelphi, in collaboration with Kaplan and a select group of national universities and organizations, worked to launch this fully online career preparation program that puts you in charge of planning a job search that works for you.
The result? You get the support, skills and advice you need to map a career planning journey  that connects your passions with career success.
Flexible and Free Career Guidance for Students and Alumni
You can access Prep for Success Online at any time and choose to focus on the career guidance offerings that interest you most—on a schedule that works for you.
Best of all, Prep for Success Online is available at no cost to all Adelphi University students and recent graduates.
A First-of-Its-Kind Career Counseling Program
Adelphi has worked together with Kaplan to develop a first-of-its-kind program in New York and on Long Island that meets your individual career preparation needs.
Whether you're looking to explore career options that reflect your individual interests or want to learn more about opportunities in top-trending industries, Prep for Success Online can help by offering:
Online videos designed to spark the discovery of your passions, interests and skills—and chart potential career paths
Self-paced mini lessons to help you identify and explore your big picture career goals
Indispensable guidance in developing a personal brand and career action plan
Networking, interview and job application tips to take your job search to the next level
Live online small group sessions and workshops limited to 25 students with industry-specific coaches who specialize in individual areas of interest—to help you fine-tune your career objectives
Speakers who can give you invaluable insights on different industries
A special focus on today's in-demand, growing industries such as artificial intelligence, data analysis and healthcare
A convenient, entirely online asynchronous program that puts you in charge of your path to career development and success
Eligibility for a new digital badge in career readiness, issued by the Center for Career and Professional Development