Today, at Adelphi, we breathe and celebrate fresh air. And our Fresh Air campaign highlights the many initiatives that will significantly improve our environment, add to our extensive sustainability efforts and continue our focus on bettering the health and wellness of our community.
Fresh Air Campus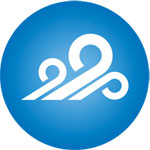 In support of Adelphi's commitment to providing a healthy school and work environment for all, smoking (including cigars, e-cigarettes, hookah pens, e-hookahs, vaping pens, vape pipes, as well as any and all similar products) on the Garden City campus is permitted only at five designated, clearly marked sites. No smoking is allowed while traveling on walkways or traveling to or from sites where smoking is permitted.
Current designated smoking areas
Northeast corner of Levermore
Northeast corner of the University Center
Northeast side of Post Hall
South side of Swirbul Library
Southwest corner of Angello Alumni House
Electric Vehicle Charging Stations
Plug in and take charge. Electric vehicle charging stations have been installed in the underground parking garage situated on the south end of campus. Look for the EV Green signs in the garage, near the staircase opposite the Performing Arts Center (AUPAC). The stations are free and available to all who have an Adelphi-issued identification card. To use the stations, visit the Chargepoint website and open an account. Once you open an account, just tap your card to get started. It's that easy.
Location
Klapper Center for Fine Arts, 122