Energy Reduction & Efficiency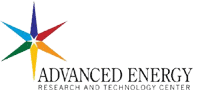 Adelphi has recently partnered with the Advanced Energy Research and Technology Center (AERTC) that is being established at Stony Brook University. AERTC's mission is innovative energy research, education, and technology deployment with a focus on efficiency, conservation, renewable energy, and nanotechnology applications to create novel sources of energy.
In an effort to reduce energy use and alleviate the demand on the Long Island power grid, Adelphi entered into a partnership with EnerNOC, a leading developer and provider of clean and intelligent power solutions to commercial, institutional, and industrial customers.
In the first phase, EnerNOC I, Adelphi reduced electrical usage on campus through energy-saving measures. As a result, EnerNOC was able to redirect up to 400 kilowatts of Adelphi's normal energy consumption and provide it to other customers, alleviating some of the burden on the Long Island power grid.
In EnerNOC II, Adelphi is negotiating an agreement to further reduce our energy consumption on high-demand days. Under this agreement, Adelphi must purchase a generator to provide power for the Ruth S. Harley University Center and Hagedorn Hall of Enterprise in the event of a power outage. While the potential savings is less than the initial investment, Adelphi is taking this important step to be a good citizen as well as to provide a back-up for vital campus operations in case of an extended power outage.
Heating System
Adelphi upgraded its campus heating system in 2005 by replacing all underground pipes with new high-efficiency piping, and is presently installing a new heating control system to further improve the operating efficiency of the boilers. These improvements resulted in Adelphi's energy consumption dropping from 129,637btu/gsf in 2003 to 120,897btu/gsf in 2006, even with the increase of a new building, longer service hours, more events on campus, and more students, faculty, and staff.
Location
Klapper Center for Fine Arts, 122