The Facilities Management Department is in charge of maintaining the Adelphi University Garden City campus and provides:
Repair and maintenance of buildings and facilities
Energy management
Connections to all utilities
Custodial and grounds care including the Adelphi Arboretum
In addition to these basic services, Facilities Management offers project design, estimating, and facilities remodeling.
Mission Statement
The Facilities Management Department's mission is to support Adelphi University's focus of being a modern, metropolitan University. Our goal is to provide support to students, faculty, staff, alumni and friends of the University. This mission is accomplished through the exceptional delivery of facilities services in a timely and cost effective manner while providing great service.
Facilities Management staff members strive to maintain an efficient, safe, clean, attractive and inviting environment for all stakeholders associated with Adelphi University. Furthermore, we strive to support Adelphi's mission through our Momentum strategic plan to create a world class academic experience.
Message from the Assistant Vice President for Facilities Management
Robert J. Shipley '05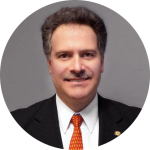 As Assistant Vice President, I am proud to oversee the department and the daily operations of the campus. Facilities Management strives to provide outstanding support for the students, faculty, staff and visitors to Adelphi University.
As a service organization, we are responsible for the planning, construction, renovation, maintenance and repair of the University's buildings and facilities. We provide oversight of all housekeeping and custodial services, building systems, grounds maintenance, trash removal and recycling services, central power plant and utilities, as well as maintaining all athletic facilities. Our staff of over 100 housekeepers and skilled tradespeople strive to provide top notch service to the campus community every day.
Adelphi has been at the forefront in the area of Sustainability over the years and Facilities has been the catalyst for many of our programs and initiatives. Please visit our Sustainable Adelphi pages for more information.
Working together we strive to to ensure the ongoing safety, integrity, value and sustainability of Adelphi and provide outstanding service to the campus every day.
Location
Klapper Center for Fine Arts, 122