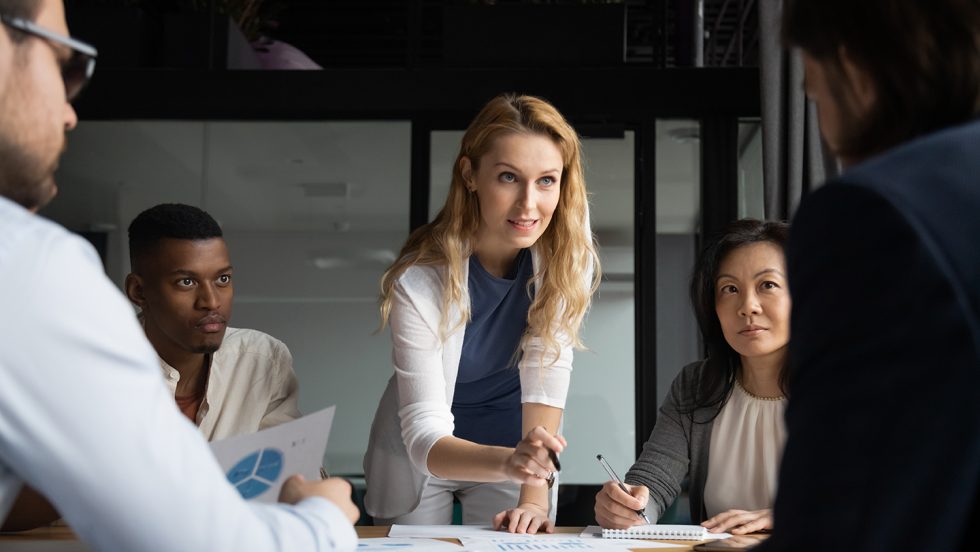 Career success is more probable when built from a solid foundation. Because they attend the AACSB-accredited Robert B. Willumstad School of Business, our students clearly recognize that their academic credentials and the knowledge they will accrue during their business studies constitute a robust architecture from which to construct their careers.
The Willumstad Winning Edge strengthens this foundation by contributing to student success, one of Adelphi University's broad goals. Funded by Robert B. Willumstad '05 (Hon.), the program provides students with the resources they need along their career journeys, such as: career guidance, résumé development, job shadowing, mentoring, credentialing opportunities, experiential learning via real-world classroom projects, clubs and activities, internships, and job opportunities.
While this program is open to and can benefit all undergraduate business students, many of its features address some of the more significant career challenges that first-generation college students commonly face.
What Career Challenges Do First-Generation College Students Face?
In addition to the challenges that traditional students face, which are numerous, first-generation college students must overcome additional barriers to find career success compared with their continuing generation counterparts.
Consider, for example, two of the more acute challenges they face:
First-generation college students

 

are less apt to have connections within a

 

professional network

 

that provide career guidance.
They are more likely to need financial aid[2]

 

and, relatedly, are more likely to have jobs while earning their degrees.[3]
How Might First-Generation College Students in Particular Benefit From Being Part of the Willumstad Winning Edge?
For many career-related and mentoring activities, which speak to the first challenge, Lori Cary, MBA '20, our interim director for student success, collaborates with the Center for Career and Professional Development — thereby benefiting from, among other things, their deep and cross-industry connections. Mentoring by faculty and business leaders is also embedded into consulting projects completed within our Willumstad Leadership Scholars Program, Student Investment Fund, and annual Business Plan Competition.
We also have a robust internship program that assists students with the job-matching, application and interview process for internships with hundreds of employers. Because most of the internships are paid, first-generation students who are concerned about finances can build their long-term career success without sacrificing their short-term financial needs.
Moreover, "There has been an increase in the past year of employers and organizations offering programs specifically targeting first-generation college students. For example, KPMG, BNP Paribas and Marketing EDGE have offered targeted leadership programming, mentoring and learning opportunities for identified first-generation college students."—Laura Riker, director of internships
How Can Students Join? Is There A Cost?
We've been tremendously fortunate in that we've received generous funding from alumni and donors.
For instance, the Willumstad Leadership Scholars Program is funded by Robert B. Willumstad '05 (Hon.), the namesake of our school. After seeing the success that Murat Erogul, PhD, associate professor of management, had when he launched the first Business Plan Competition, alumnus Kevin G. Mahony '83 generously funded the prizes for the competition, which now total $11,000. Mahony is the first vice president, wealth management, of the Dellomo-Mahony Group (UBS Financial Services Inc.).
Because of the financial contributions of our donors and the immense contributions of our faculty members, these activities come at no added cost to our students.
By the way, if activities like these are important to you, you can make a profound difference in students' lives by making a donation in any amount to the WSB Student Success Fund. Donations support distinguishing experiences like those mentioned within this article. All donors who give $20 or more will be recognized on a donor recognition webpage. Questions about student success can be directed to Zachary Johnson, Interim Associate Dean of Undergraduate Students.
---