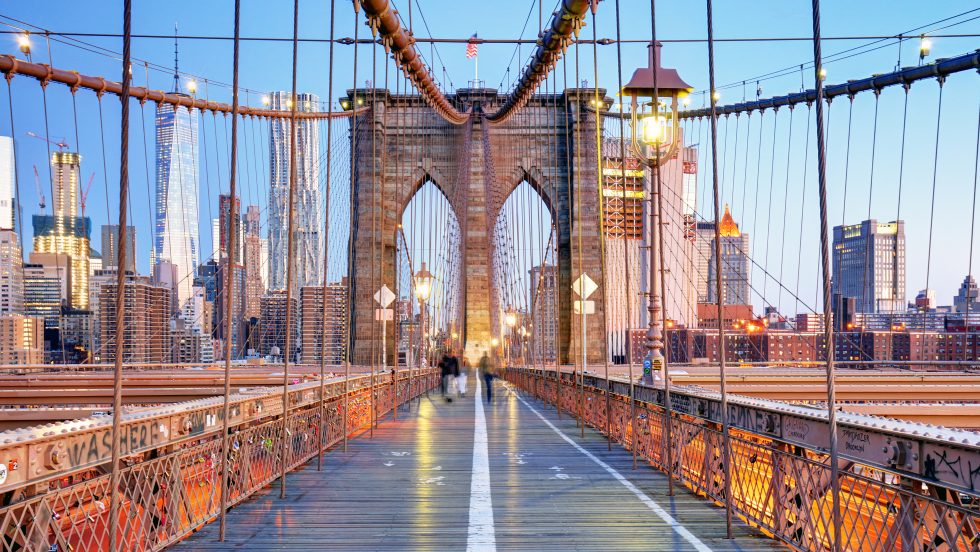 Dear Students,
As we prepare for the exciting move to our new location in Brooklyn, we want to provide you with information and resources to make your transition as seamless as possible. As we've shared previously, our new location at 179 Livingston Street (floors five to seven) at the St. Francis College (SFC) campus in Brooklyn provides many attractive amenities as well as easy accessibility and access to goods and services. Adelphi's main office will be located in Suite 5204 (fifth floor).
For students who will begin classes on August 13, we will have dedicated Adelphi staff in the main lobby of 179 Livingston Street on-site that day to greet you and help you transition to this new space.
We'll also provide more updates via email and on our website as they become available. Please reach out to Joanna Duarte, site and student services coordinator, at jduarte@adelphi.edu or 212.965.8340, ext. 8343, with any specific questions or needs.
Note: Adelphi students will not have access to 75 Varick Street after August 9.
The Gordon F. Derner Center for Psychological Services will continue to operate at Varick Street through August 11. For more information, contact Dr. Monica Pal, mpal@adelphi.edu, director of the Derner Center for Psychological Services, or Maria Etwaroo, clinical specialist, at metwaroo@adelphi.edu. Patients will not be seen at 179 Livingston; however, more information will be coming in regard to a dedicated space for therapy. Until the new therapy space is available, please conduct all therapy sessions on HIPAA-compliant Zoom with applicable consent for teletherapy.
Transportation to Campus
179 Livingston Street, located between Hoyt and Smith Streets in downtown Brooklyn, is within a five-minute walk of four subway stations and close to Atlantic Terminal, parking garages and multiple bus routes.
Subway
R, A, C, F (Jay Street MetroTech)
A, C, G (Hoyt-Schermerhorn Streets)
2, 3 (Hoyt Street)
4, 5 (Brooklyn Borough Hall)
Nearby Parking Garages
160 Livingston Street (Edison)
141 Livingston Street (Icon)
111 Livingston Street (Icon)
85 Livingston Street (Icon)
22 Smith Street (GGMC)
ID Cards
SFC will provide personalized ID cards for each Adelphi community member who will be utilizing its Brooklyn campus. To obtain your ID card, proceed to the Welcome Desk in the 179 Livingston Street main lobby. The ID card, which will be needed to access the SFC campus, should be in your possession at all times.
WiFi Access
SFC has secured a dedicated wireless network for the Adelphi community. See the instructions on how to access the SSID: Adelphi-WiFi network on your device. Guest accounts will only be permitted from the domains @adelphi.edu and @mail.adelphi.edu. Your guest account will be valid for the entire semester, so you do not need to register each time you come to campus.
Technology Services and Printing
You can access a complete guide to all Adelphi IT services, ranging from apps to software applications.
If you require IT assistance on-site, contact Yoser Asitimbay at yasitimbay@adelphi.edu or 212.965.8340, ext. 8374 or contact the Adelphi University Help Desk at 516.877.3340
Adelphi will have a printer station for students and faculty in Suite 5204 during the hours that Adelphi's library services are open.
Dining Services
SFC's dining hall, located on the fifth floor of 179 Livingston Street, has cold and hot food options available Monday through Thursday as noted below.
Hot Grab and Go, available until 5:00 pm
Cold Grab and Go and the Coffee Bar, available until 6:00 pm
Library
You will have convenient access to Adelphi's library services. For the Fall 2023 semester, Adelphi's library services will be located in Suite 5204 and operating hours will be:
Monday–Friday: 4:00 pm–10:00 pm
Saturday: 8:00 am–4:30 pm
Sunday: 8:00 am–5:00 pm
As always, you can access Adelphi's online library resources using your eCampus credentials. Find more info on Adelphi Libraries' online resources. For more information, reach out James Macleese, head librarian, at mcaleese@adelphi.edu or 212.965.8365.
Emergency Notifications
To ensure that you receive important emergency and campus closure information, you will be connected to both SFC and Adelphi's mass notification systems:
You will automatically be enrolled in the SFC emergency notification system, which uses the contact information in your Adelphi profile. SFC's mass notification system will broadcast urgent messages and emergency instructions related to the SFC campus to all members of the Adelphi community at SFC.
It is important to make sure you are enrolled in the Adelphi University Mass Notification System, RAVE, to receive all Adelphi University campus site(s) notifications.
Additional Information
If you have questions specific to your academic program, contact:
School of Education
Beatrice Cano
Administrative Assistant
bcano@adelphi.edu
212.965.8340, ext. 8350
School of Social Work
Carissa Chunasamy
Student Affairs Coordinator
cchunasamy@adelphi.edu
212.965.8340, ext. 8361
Akram Alhoribi
Administrative Assistant
aalhoribi@adelphi.edu
212.965.8340, ext. 8359
Additional details about the SFC campus and 179 Livingston Street can be found on the SFC website, including:
We are very excited to begin the fall semester and to enhance your student experience with all of the advantages this new location offers. Again, if you have additional questions, reach out to Joanna Duarte, site and student services coordinator, at jduarte@adelphi.edu or 212.965.8340, ext. 8343.
Sincerely,
Christopher K. Storm, PhD
Provost and Executive Vice President