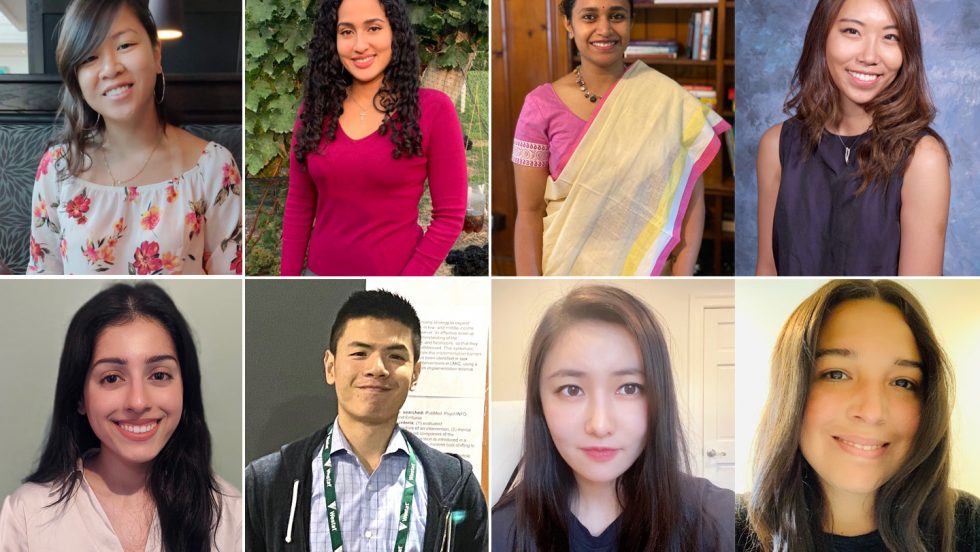 During his time at the Gordon F. Derner School of Psychology (then the Gordon F. Derner Institute of Psychological Studies), longtime professor and former associate dean Patrick L. Ross, PhD, was devoted to graduate education.
Upon his retirement in 2012, the School established the Patrick L. Ross Fellowship Fund, an endowment that provides $5,000 scholarships to first-year Derner PhD candidates from underrepresented backgrounds. Since its establishment, on average, five to 10 students have received this honor each year, including eight new recipients for the 2020–2021 academic year.
"The fund has been extremely helpful in recruiting top students from diverse and underserved backgrounds and has been an important part of our initiative to promote diversity at Derner—our curriculum, extracurricular programming and faculty being other important parts," said J. Christopher Muran, PhD, associate dean and full professor. "This initiative has long been part of the Derner legacy and never more important than now. Pat Ross always appreciated that, which is why he wanted this fund to be dedicated as such."
The 2020-2021 recipients are:
Nathalia Aguilera '17, MA '18, from Westbury, New York, who hopes to set up a practice for children and adolescents while also conducting trainings that focus on the psychoeducation of families of children with special needs and/or mental health disorders.
Chloe Civin, from Glen Cove, New York, who hopes to one day have her own psychotherapy practice and to start an interdisciplinary journal.
Yuanruo Xu, from Flushing, New York, an international student who plans to help underrepresented populations.
Qianlin Liang, from Huntington, New York, who wants to become a licensed clinical psychologist and researcher.
Emily Hang Luong, from Cedar Grove, New Jersey, who is focused on stereotypes and depression within the Asian American communities.
Amna Khan, from Ozone Park, New York, who plans to go into clinical work as well as teaching.
Wei-Qian Wang, from Lloyd Harbor, New York, who endeavors not only to become a competent researcher and a licensed psychologist, but also to serve as an advocate for social justice and mental health in underserved communities.
Pavithra Devi Padmavathi Viswanath, from Scarsdale, New York, who is interested in exploring and understanding theories, research paradigms, and socioeconomic and political realities about trauma and mental health in the presence of other social markers.