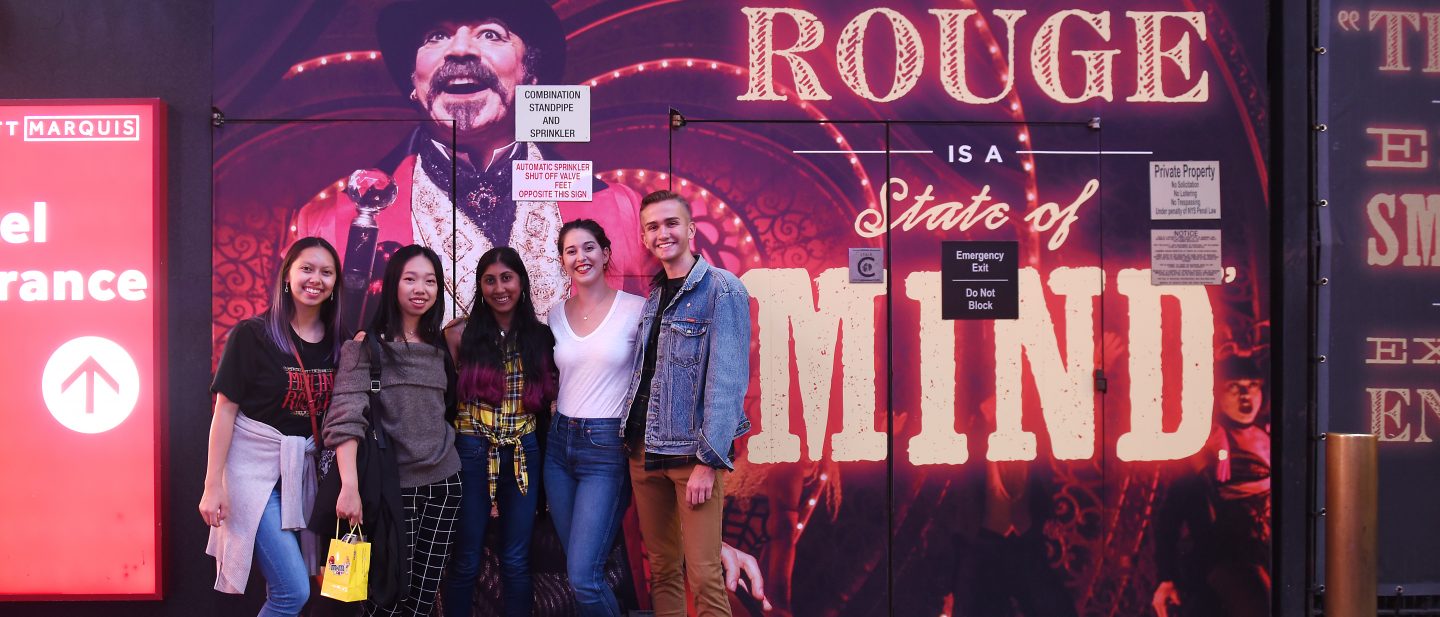 Cultural Experiences in Honors
Learning moves from the classroom to the broader campus and into New York City for Honors College students. The Honors College generously supports students keen to experience the rich culture of the region by supplying $10 tickets to major Broadway shows, operas, concerts, plays and dance performances.
Cultural Events and Trips
Every semester honors students head to museums and theaters in the region to experience the rich culture in and around New York City. In the past few years, students have been to the Modern Museum of Art, the Metropolitan Museum of Art, the Guggenheim, the American Ballet Theater, the Paul Taylor Dance Company, the Brooklyn Academic of Music, and performances including Porgy and Bess, Hadestown, Moulin Rouge, The Inheritance, Don Giovanni, Aida, Angels in America, and King Lear.
On-campus, we have a long history of gathering students to discuss important books and literature.
Honors College students support their colleagues in the arts this year by attending student theatrical productions, student dance concerts, the Jazz Ensemble, and a Best of Broadway night. Adelphi's Performing Arts Center also broadcasts operas live from major theaters around the world, and this year's productions include Verdi's Macbeth, Handel's Alcina, Gluck's Orphee et Euridice, and Bizet's Carmen. Students also attend campus-wide and departmental lectures and events.