Acting and Musical Theater
Learn the tools you need to have a professional career in theater.
Through daily workshops in monologues, scene study, singing, improvisation, dance movement, and stage combat, you will be introduced and strengthen your overall performance skills. Take advantage of Adelphi's proximity to New York City and the lights of Broadway by learning from professional teaching artists who have or currently are working on Broadway! In this course, you will:
Learn the art of performing live theater through acting, singing, and dancing.
Build confidence and stage presence, and gain excellent audition techniques.
Enhance your vocal and physical awareness through acting and musical assignments.
Perform in an original performance that utilizes the skills acquired during your course.
Participate in a "Broadway Rehearsal" workshop and learn a song and dance number from a current Broadway production, and attend a Broadway show.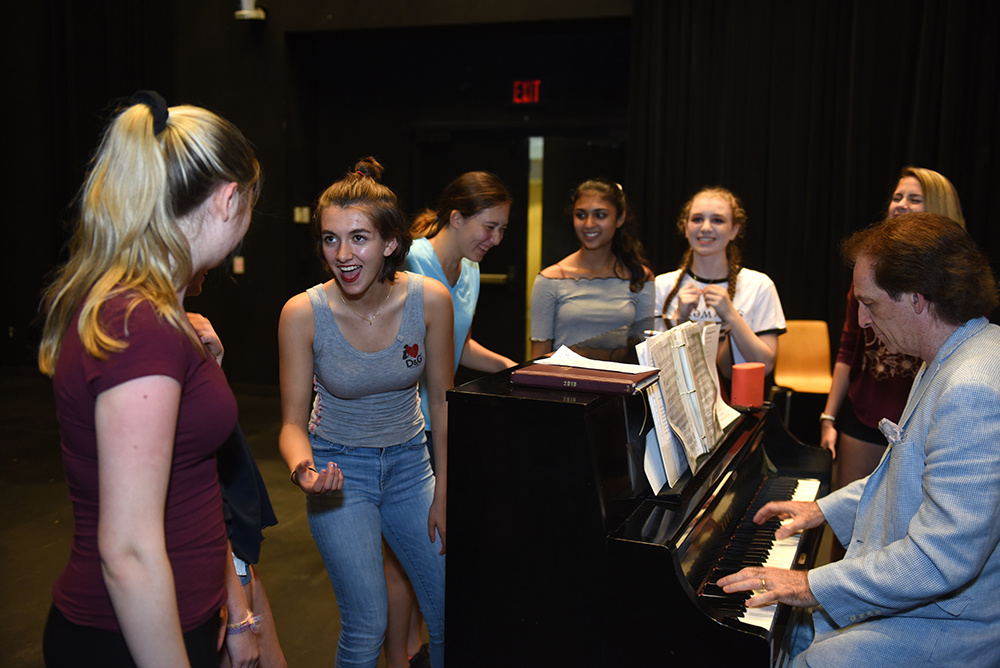 Office of High School and Pre-College Programs