Pre-College, Personalized. Come to Adelphi this summer. Live on campus. Take an amazing class. Make new friends. Earn college credits. All in our summer program tailored just for you!
How to Apply
Here are the first steps to get started in your Pre-College Program journey.
Pre-College Certificate Program
The Pre-College Certificate Program is an online academic and college-readiness experience for rising high school freshmen, sophomores, juniors, and seniors.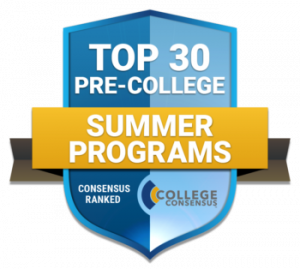 This summer, experience Adelphi's personalized approach to education and enroll in our Summer Pre-College programs. College Consensus recently ranked Adelphi's Pre-College Summer programs among the top 30 in the US, and here's why:
You'll live on campus and take a class in the kind of exciting, challenging subject you dream about.
You'll work with our professors and instructors and meet with experts in the field.
You'll go on exciting off-campus trips, including ones to nearby New York City.
And you'll be able to walk away with three transferable college credits. It's a great introduction to the hands-on, high-impact learning at Adelphi – and an unforgettable growing experience.
Experience Adelphi This Summer
You can hit the ground running in college by participating in the Summer Pre-College Program—ranked among the top 30 in the nation. Take the first steps towards an unforgettable summer experience.
Office of High School and Pre-College Programs