Adelphi and the United Nations
An exploration that begins in the classroom and expands globally.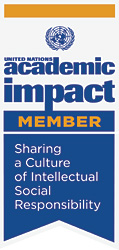 In 2003, the Committee on Non-Governmental Organizations of the Department of Public Information (DPI) of the United Nations approved Adelphi as a nongovernmental organization (NGO), in recognition of the University's commitment to bringing "global awareness of international issues and the United Nations to the university community and the public."
Adelphi has joined more than 1,500 not-for-profit organizations worldwide working with the United Nations to raise awareness of pressing global issues.
National Model United Nations Collegiate Conference
Since 2003, Adelphi students have participated in the annual National Model United Nations Collegiate Conference as part of the National Model United Nations course offered by the Department of Political Science. They join more than 3,000 students from 40 countries in an intensive, five-day simulation of United Nations operations.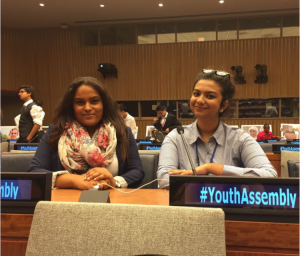 The program complements the course's rigorous examination of global governance, including the evolution of the U.N. system, its organization and structure, and its policies in the areas of peace and security, economic development and human rights.
Participation in course allows students to apply their academic studies to a realistic simulation of negotiations across a broad spectrum of U.N. activities. From this intercultural perspective, students gain an intellectual understanding of global governance, along with getting hands-on experience in multilateral diplomacy. The course also organizes speaker's series with eminent scholars and U.N. representatives.
DPI/NGO Annual Conference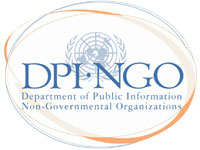 Adelphi works closely with the NGO Section of the U.N. Department of Public Information to facilitate student and faculty involvement in the annual UN DPI/NGO Conference and special DPI/NGO briefings at the U.N. Headquarters on global themes. 
Ambassadorial Lecture Series
Adelphi University regularly brings high-profile U.N. ambassadors and officials from around the world to speak to our students about international affairs.
Conference on Peace and Human Rights
Adelphi hosts an annual campus-wide conference on peace and human rights, in partnership with the United Nations Academic Impact Initiative.