Welcome to Adelphi — a place where you can be you.
With small classes and a close-knit campus community, we provide an environment where you'll get to know your professors and fellow students and receive a personalized education. Here, you'll find a community of like-minded peers — and a campus community that's more like a family.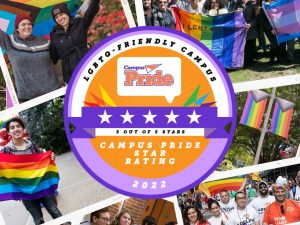 Adelphi University has achieved a five-star rating on the Campus Pride Index for 2022—a perfect score.
Inclusion Across Adelphi
Adelphi is diverse and inclusive, creating a campus climate that is welcoming for all. At Adelphi, you can feel at home.