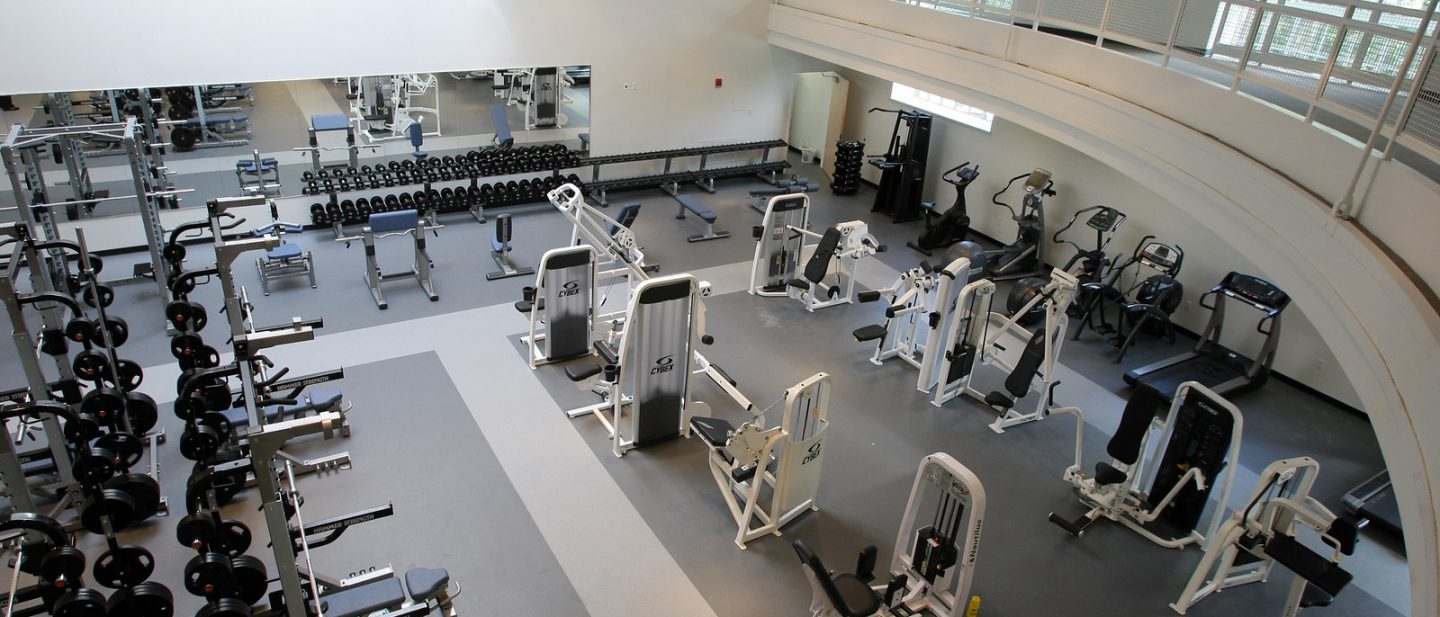 Come down to the Fitness Center for an invigorating workout.
The Recreation Fitness Center is located on the 2nd floor of Woodruff Hall across from the Recreation Office.
Get a total body workout with the fitness center's full line of cardio such as treadmills, elliptical machines and bikes as well as complete resistance and free weight training circuits. Core exercise and stretching areas and equipment complete this facility.
---
Want some exercise guidance? We're here to help.
Fitness Orientations are a one-on-one guided tour of the fitness center. Our staff will show you how to use each piece of equipment, including how to set up and adjust the equipment, which muscles are targeted and how to use the proper technique.
Schedule an Appointment
We offer free fitness orientation in person at the Campus Recreation office in Woodruff Hall Room 240 or call 516.877.4242.
Need some guidance on the go?