Looking for an office, service, meeting space or place to eat in the newly renovated Ruth S. Harley University Center? Here is a guide to all four floors of amenities for campus life at Adelphi.
Please note that hours of operation may vary.
UC Dining Hall, Meal Plans and Catering
Six new food stations, delicious options and choices, floor to ceiling views and expanded spaces and seating have transformed the UC dining experience. You can also find the Meal Plan Office and obtain information on catering an event on the lower level
Student Lounge
Formerly the Commuter Lounge, the new Student Lounge has widened its welcome and is now a place for any student to collaborate, find friends and form a community. Comfortable modern seating features outlets that let you charge up while you work, and a wall of computers help you catch up on your academics.
Lost and Found
If you have lost an item, Lost and Found is here for you to help reclaim it. Leave a claim at Lost and Found and you will be notified if and when the item is found.
Locker Rentals
Lockers are an important convenience for our commuter students, or any student who needs quick access to their belongings. Lockers are free of charge and are full academic year rentals. Please note that your belongings must be removed from lockers by the last day of finals of the spring semester.
Lactation Room
In a diversity initiative that is a first for the UC, we are proud to offer a lactation room for our student parents. The lactation room is a quiet, comfortable, clean and private space for breastfeeding parents to either feed their babies or pump milk.
Other First Floor Departments and Amenities
Meeting and Event Spaces
Starring the Thomas Dixon Lovely Ballroom, the second floor is home to a variety of modern, flexible rooms and spaces perfect for your event.
Convenient Charging Stations
In response to the need for more charging stations for your electronics, the renovated UC has increased charging capacity by 450%. You can now charge your device at your table while eating at the UC Dining Hall, or plug into USB port-equipped seating in the new Student Lounge and lobby spaces.
Total ports and outlets: approximately 580, up from 90.
5 power towers providing 90 power sources as well as direct power to 11 lounge chairs.
6 power towers providing 108 power sources.  
Charge while you eat: Convenient built-in outlets at all 8 dining tables, totaling 64 USB ports 
Additional 56 USB ports 
Additional 62 plugs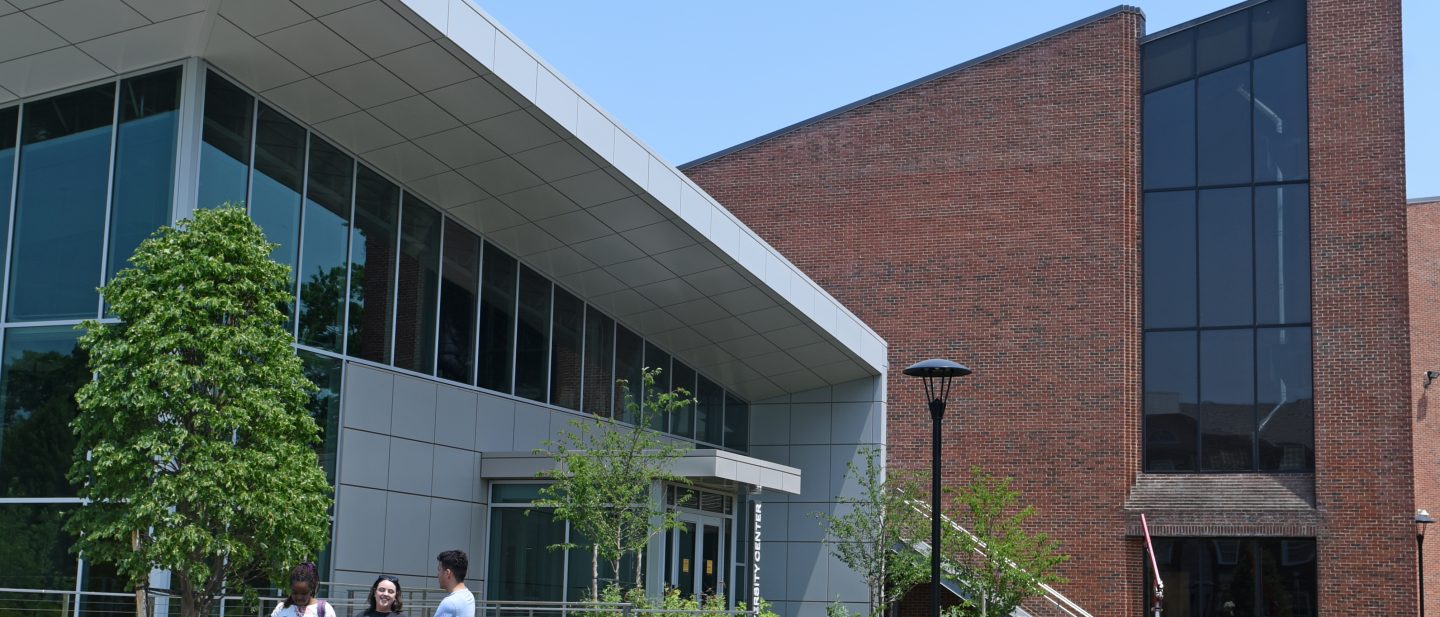 Build Your Legacy
Be part of the UC story and donate a brick with your name. It's a beautiful way to put your stamp on the new University Center.