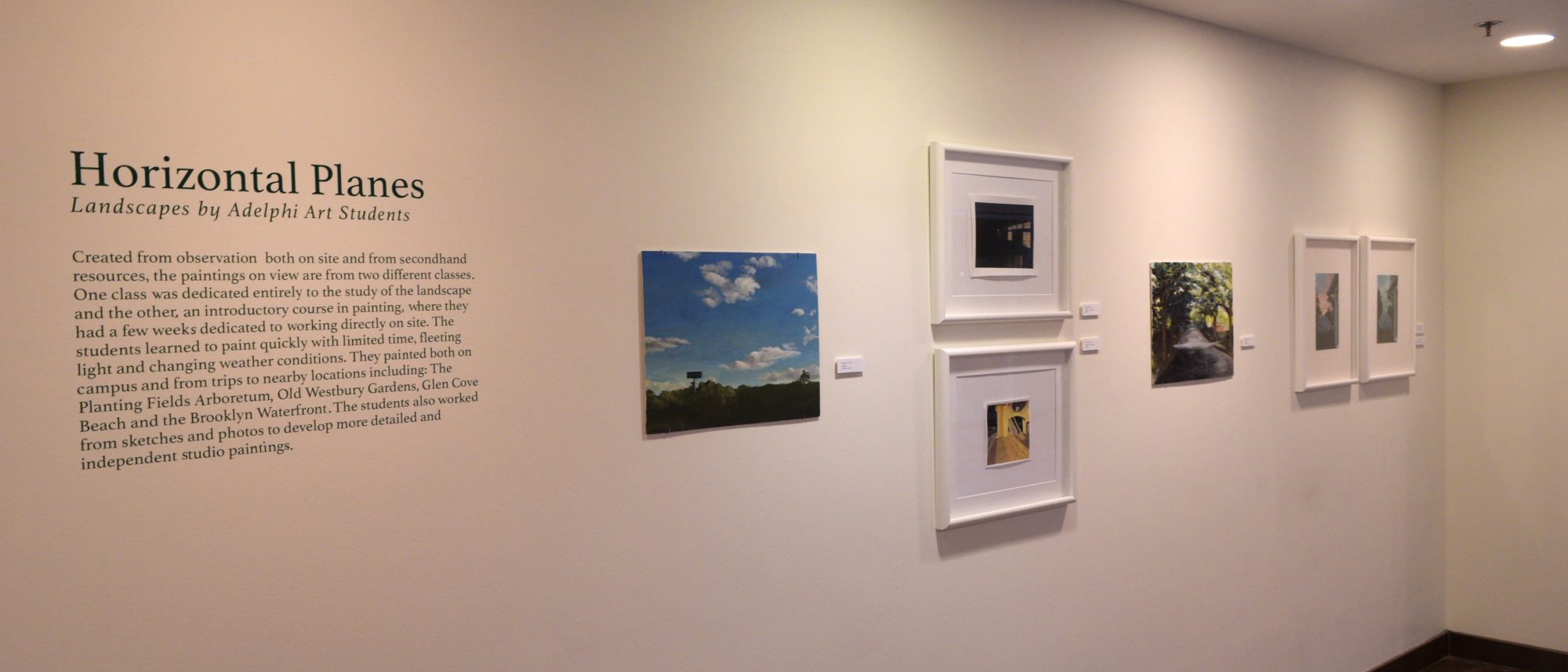 The Adelphi University Exhibitions Program brings thought-provoking, educational and inspiring artwork to our on-campus galleries and virtual spaces.
Discover the power of art. We welcome you to our physical and virtual galleries.
Art has the power to help us understand diverse perspectives, broaden our worldviews and transcend our everyday world. Here, at Exhibitions Programs, we bring art for our campus community to bring view and discuss. Adelphi's museum-quality installations feature the works of our students, faculty, guest artists and those from the University Art Collection. These works are chosen for their artistic quality and thought-provoking themes.
Campus Art Galleries
The galleries are located throughout the Adelphi campus. We're also excited to report that our new Ruth S. Harley University Center (UC) Art Gallery is now open. Located on the first floor of the renovated UC, this expanded space features professional-level lighting and temperature control and a larger space outside the gallery for our guests to gather, talk and enjoy refreshments during artist receptions.
Virtual Gallery 
Our recently launched Virtual Gallery showcases highlights from the University Art Collection, which ranges from 17th-century African implements to contemporary Pakistani prints by Huma Bhaba. Mediums represented include painting, sculpture, drawing, prints and photography. Use your keyboard to "stroll" this virtual space, then zoom in on specific works to examine in detail and read about the art and the artists. 
Get to know Elan Cadiz, one of our exhibited visual artists—featured in our Adelphi Interviews series. Her work—SCAFFOLD: Equity of Treatment—was showcased at Adelphi in February and March 2021. "I see myself as a cultural interpreter and visual documenter," Cadiz said in describing herself.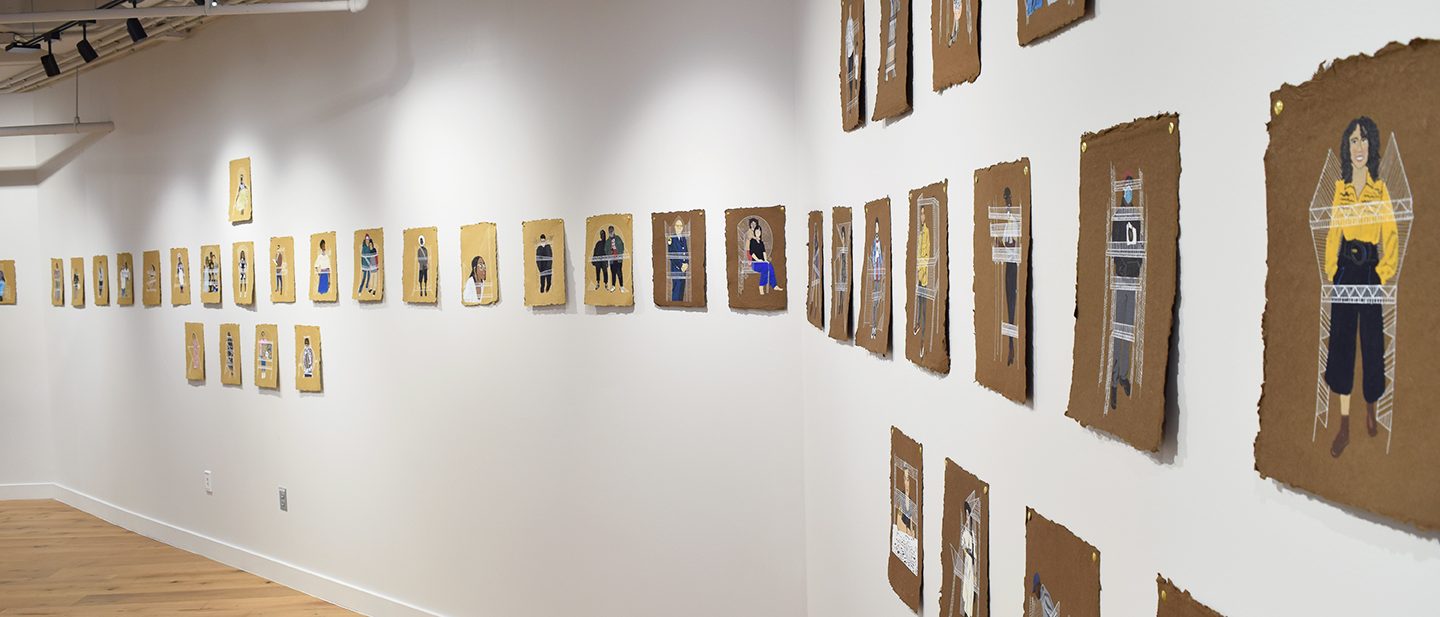 Stay Connected
Check out our current and upcoming exhibitions, and join our mailing list to keep updated on our newly scheduled exhibits, guest artist appearances and news.
Hours
PAC Gallery

Sat-Sun: 9:00am - 9:00pm

University Center Gallery

Mon-Fri: 11:00 am - 5:00 pm

Swirbul Library Gallery

Mon-Thu: 8:00 am - 12:00 am

Fri-Sat: 8:00 am - 6:00 pm

Sun: 10:00 am - 12:00 am