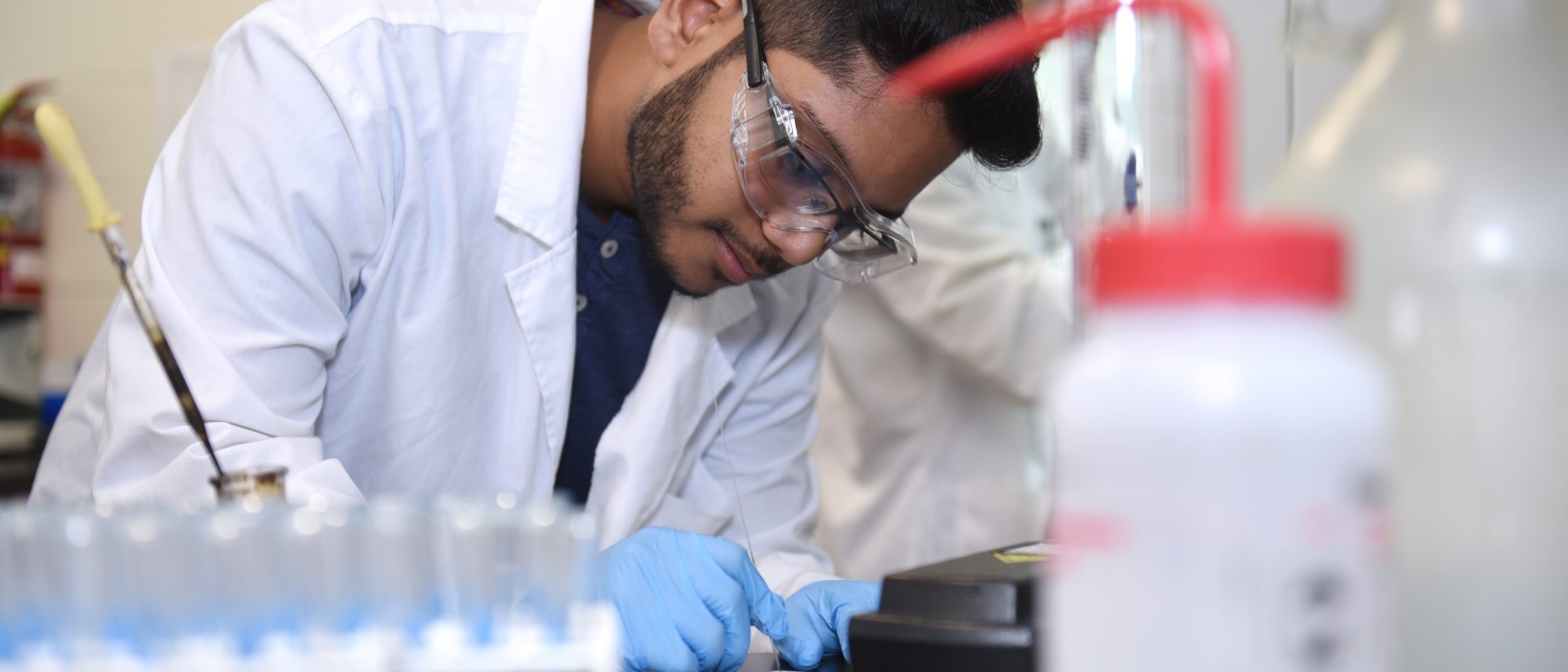 Our Office of Undergraduate Research and Creative Works strives to embed research and creative works in the academic experience of all Adelphi undergraduate students.
Council on Undergraduate Research
Did you know that Adelphi has an enhanced membership with the Council on Undergraduate Research?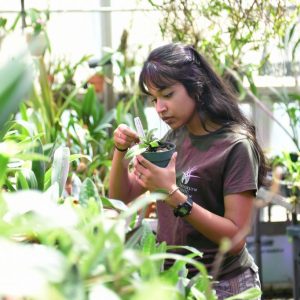 How to Start
Students interested in Guided Research and Creative Works must find an individual faculty member to serve as adviser. Students will generally work on a project that falls within one of their adviser's active research and creative areas.
Honors Works-in-Progress Colloquium
Monday- Thursday
February 6-10, 2023
Ruth S. Harley University Center
Why Undergraduate Research is Important
Getting involved in research and creative works will provide opportunities to generate new knowledge, think critically and outside of the box, and fine-tune collaborative and communication skills. Instead of learning facts and content that others have discovered for you, doing research allows you to apply the knowledge and skills from your classes to discover new information yourself and advance your field. It can be an amazingly fulfilling and transforming intellectual and personal experience, though it can also be demanding. 
Doing hands-on creative inquiry with faculty known in their field will refine your professional interests and establish a relationship with your mentor that often lasts beyond your time at Adelphi. If you are thinking about undergraduate research and creative works, explore our website, email us or stop in to chat with us.
Our Mission
The Office of Undergraduate Research and Creative Works' mission is to support faculty and undergraduate students as they embark on inquiry-driven, creative research endeavors.
We believe that undergraduate research and creative works have the ability to transform students as they are the agents that generate knowledge.
We recognize that differences in race, ethnicity, culture, gender identity, sexual orientation, religion, socioeconomic status, immigration status, political views, disability status and accessibility needs, language proficiency, exposure to higher education, non-traditional families, and the intersectionality of multiple identities have created an uneven playing field for people in our community including students and faculty. We pledge to fight for a more just society by embracing and seeking opportunities that help with diversity, equity and inclusion in our office.
We do not forget that we meet people during a snap-shot of their life journey. We often do not know their past and we do not see their future. We will be kind and we will listen to understand and to learn from them. Every individual has the potential to do great things, to master difficult skills and knowledge, even if they are not there yet.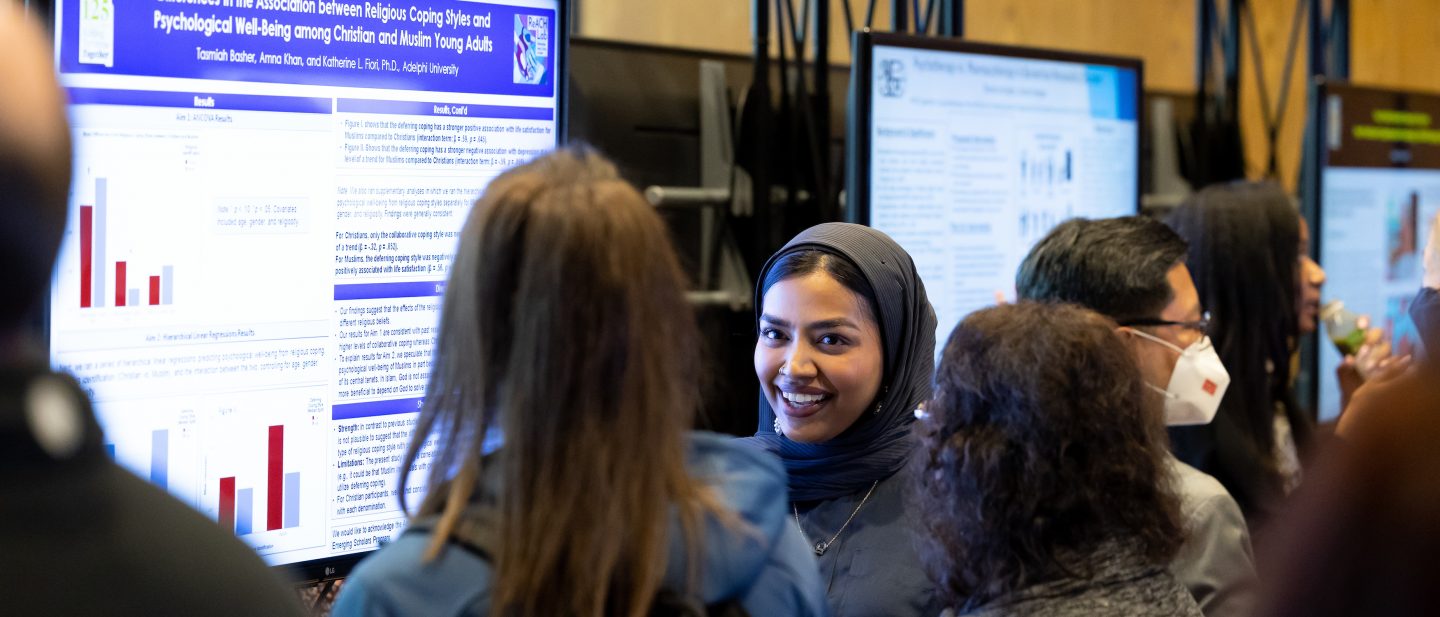 Scholarship and Creative Works Conference
An annual opportunity for our student scholars and researchers to shine. Our Adelphi community gathered in the Ruth S. Harley University Center to view STEM and healthcare research, music and dance performances, game development, computer science exhibitions and student artwork.
Office of Undergraduate Research and Creative Works