Turn a passion for sports into a thriving career with a degree from one of the nation's top sport management programs.
Why Earn Your Bachelor's Degree in Sport Management at Adelphi?
Our sport management program has recently revised its curriculum to address the needs of the evolving and dynamic sport industry. With nine new courses, including e-sports, licensing, data analytics, law and labor relations, agents and athlete representation, and event planning and management, Adelphi students are being trained to meet the hiring needs of the contemporary sport organization.
Why Major in Sport Management at Adelphi University in New York?
Gain unparalleled access to renowned industry-trained lecturers with more than 100 years of experience working at the highest levels of their profession, including the NFL, NHL, NBA and the MLBPA.
You'll be exposed to guest speakers, as well as on-campus, sport-related jobs and internships—including top-level internships in the New York area—and life-changing job opportunities across the country.
Train in the industry's latest trends and technology with our forward-thinking, dynamic curriculum.
Benefit from our location at the heart of the sport industry—New York—with more than 10 major professional teams and hundreds of other sport-related organizations nearby.
What Can You Do With a Degree in Sport Management?
Leverage your skills in the corporate arena as a media relations and communications expert, marketer, sales agent, event operations specialist or social media manager. Make an impact in sport-based youth development, recreation management or high school/collegiate athletic administration.
93%*
* based on Adelphi University Career Outcomes Survey: Class of 2020
of our 2020 baccalaureate graduates say that Adelphi University increased their intellectual curiosity, ability and potential
based on Adelphi University Career Outcomes Survey: Class of 2020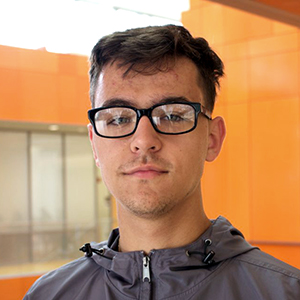 Specialized Tracks
As a student in Adelphi University's sport management program in New York, you will build a solid foundation in sports marketing, public and media relations, law and labor relations, licensing, event planning and management, market analysis, budget preparation and business management.
We also offer the opportunity to create a custom-built degree that matches your individual interests through one of two concentration areas:
Marketing/Management/Communications/Entrepreneurship
Youth Sport Programming and Recreational Sport Administration
Exceptional Hands-On Learning
All sport management students have the opportunity to gain valuable career skills through practicum experiences. Fewer than 20 miles from New York City, Adelphi will serve as your home base as you pursue practicum experiences at teams, league headquarters and nonprofits. We offer personalized guidance that connects you to the position best suited to your strengths, abilities and goals.
Sport management majors have secured practicums at a variety of organizations including:
Application Requirements
To apply for this program, submit the appropriate application requirements:
Transformative Educational Opportunities
All undergraduate students have the opportunity to apply for the following programs to expand their educational landscape: