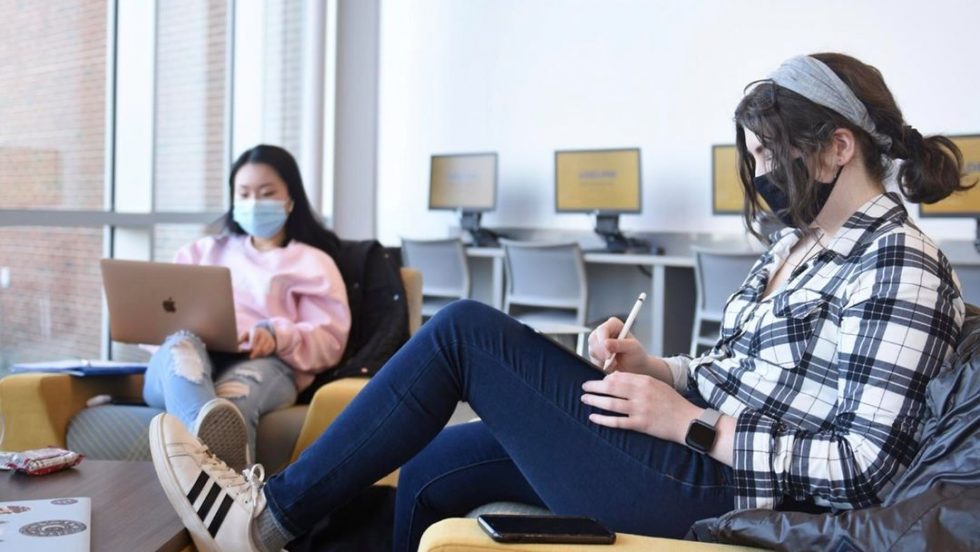 Dear Adelphi Community,
Thank you to everyone who is helping to make Adelphi a safe and healthy place at which to teach, learn and work!
We are pleased to announce the thousands of rewards for our community members who submitted proof of vaccination against COVID-19 before the final deadline of September 13, 2021. These rewards are the culmination of our Vaccine Incentive Program, which contributed to our early achievement of a high number of vaccinations within our University community.
All faculty, students and staff who uploaded vaccination cards before the deadline and selected their gift card of choice will receive it in the mail within the next two weeks. All winners of the random drawings for raffle prizes have been notified directly.
The gift card selection period is now closed and distribution of the following is underway:
460 – $25 Adelphi bookstore gift cards
600 – $25 Panera Bread gift cards
1,415 – $25 Starbucks gift cards
510 – $25 in Panther Dollars have been credited
10 – $500 housing credits for Fall 2021. Recipients were notified on November 12 and credits have been applied
One reserved parking space in the Nexus garage was awarded to a commuter student
Two lucky raffle recipients will receive Ticketmaster gift cards in lieu of tickets to a New York Mets game or a New York Yankees game, respectively
One community member will receive two tickets to an Adelphi PAC performance
Another recipient will receive two round-trip LIRR tickets to New York City or a comparable Visa gift card
Also, the Office of Human Resources donated additional prizes to our Vaccination Incentive raffle, which have also been drawn. Recipients were notified on October 27:
100 – $25 Panera Bread gift cards, three of which have been donated back by faculty members for a random drawing of student names
Five bicycles
Five air fryers
Five Ninja blenders
Raffle prizes continue to be available for pickup at Angelo Alumni House on Mondays and Wednesdays between 1:00 and 4:00 p.m.
Recipients have already been notified. We are hosting prize pickup there to reduce visits to the Health and Wellness Center during flu and cold season to prevent possible exposure of community members.
Vaccination Incentive Rewards—the $25 gift cards—will be mailed to each recipient's address on file.
Our total overall vaccine compliance for the Garden City campus is 99 percent. This includes 98.5 percent compliance for commuter students and 100 percent compliance for residential students. Additionally, 830 faculty members are fully or partially vaccinated, and 739 staff are fully or partially vaccinated. COVID-19 tests are required every other week for all unvaccinated individuals. Please continue to follow our Dashboard and COVID-19 updates online.
If you have any questions about vaccinations, incentive rewards or prizes, please email healthandwellness@adelphi.edu.
Nicole Gaudino
Executive Director of University Health and Wellness