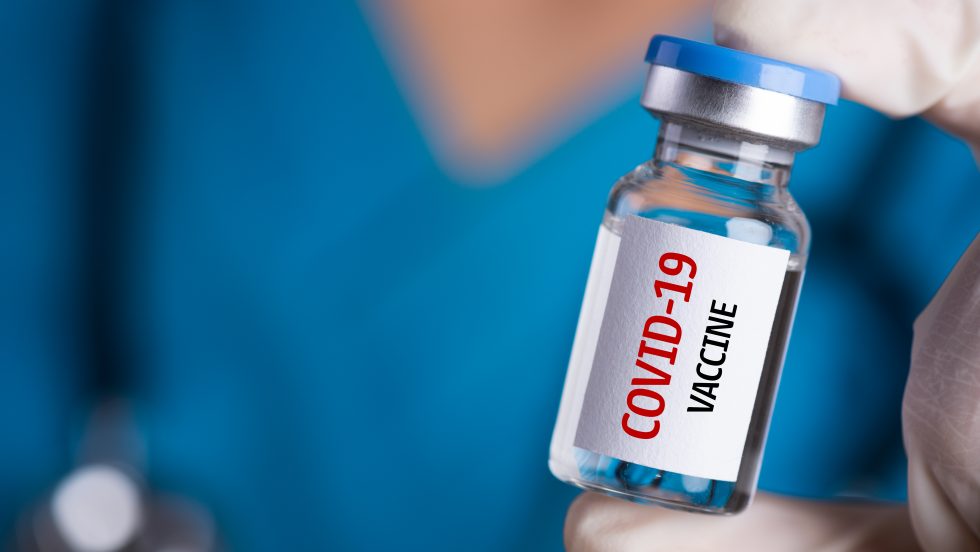 Dear Adelphi Community,
As of today, nearly 2,400 of our students, faculty and staff have voluntarily uploaded their proof of COVID-19 vaccination as part of Adelphi's COVID-19 Vaccine Incentive Program, which we announced on May 10.
Our Health and Wellness team continues to urge all our students, faculty and staff to get vaccinated against COVID-19. It is the most effective way of ensuring that our community is protected against the virus before we return to Adelphi's campus and centers this fall.
To help keep you informed in advance of our Fall 2021 semester, the Adelphi COVID-19 Dashboard will share anonymized metrics of vaccinations that are voluntarily reported. The number of vaccinated community members is likely higher than is currently voluntarily reported and continues to increase daily.
Please take this two-question survey to let us know your vaccine status. (Even if you choose not to participate in the Vaccine Incentive Program, we hope you will share this important information with our Health and Wellness team. It will be kept anonymous.)
Adelphi's Vaccine Incentive Program
To take advantage of our incentive program, you must upload a completed COVID-19 vaccination card to the Health Portal by Sunday, August 1, 2021. Your vaccine must be one that is currently authorized by the World Health Organization (WHO), which includes those currently authorized for emergency use in the United States (Moderna, Pfizer, and Johnson & Johnson).
As a reminder, our University's Vaccine Incentive Program offers some great benefits.
You can choose one of the following free gifts:
$25 Panther dollars, which can be used at any dining location on campus
$25 Adelphi Bookstore and spirit shop gift card
$25 Panera gift card
$25 Starbucks gift card
In addition, you will be entered into a raffle for several larger prizes, including:
A reserved parking space on the Garden City campus for the fall semester
Two tickets to a New York Mets game
Two tickets to a New York Yankees game
Two tickets to an Adelphi PAC performance
Two round-trip LIRR tickets to New York City
Wellness gear, such as folding bicycles, air fryers and blenders
Resident students will be entered into a drawing for one of 10 $500 housing credits for Fall 2021.
All gift cards will be mailed and raffles will be drawn after the participation deadline of August 1.
Adelphi's Vaccine Requirements
As of July 12, Adelphi University has not made a decision regarding a mandate of the vaccine. This is subject to change prior to the start of the Fall 2021 semester. Our leadership and team of distinguished healthcare professionals, epidemiology staff and legal counsel are carefully reviewing this topic and working closely with the local and state health departments on a decision.
Adelphi continues to follow all New York state immunization requirements for postsecondary institutions. If the state enacts legislation requiring COVID-19 vaccines for college students, or the governor orders it, Adelphi will abide by and enforce this. Note that there will always be exemptions allowed for medical and religious reasons.
Additionally, our University health and wellness team continues to educate our community and strongly recommends vaccination—we offer an on-site COVID-19 vaccine to all our faculty, staff, students and alumni. We will also continue to safeguard the well-being of everyone in our community by requiring all unvaccinated individuals to continue wearing a mask on our campus and at our centers, maintaining a robust cleaning and filtration program across the University, and promoting the continued practice of proper hygiene activities by all.
To schedule an on-campus vaccination appointment, call Adelphi Health Services at 516.877.6002 or email healthservicescenter@adelphi.edu. For more information about the COVID-19 vaccine and how to participate in our incentive program, visit our vaccine FAQ web page.
Thank you for supporting our efforts to take care of the Adelphi community. We look forward to seeing you back on campus this fall!


Nicole Gaudino
Executive Director
University Health and Wellness