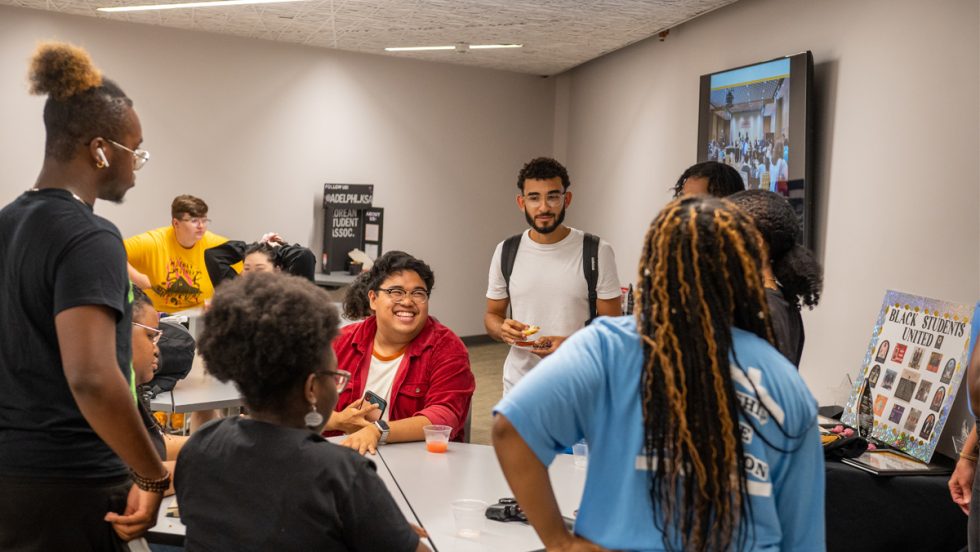 Diversity, equity, inclusion and belonging—four words that have gained enormous traction in recent years. From schools to major corporations, society has continued to place more emphasis and attention on improving equality.
This pertains not only to increasing diversity in businesses and universities, but also to creating safe and open spaces for those underrepresented voices. That is the main purpose of the Multicultural Center, which opened in the Fall 2022 semester.
At the beginning of the semester, a general invite was sent out to student groups informing them of the new space. There was an open house to welcome student groups to the center and encourage its use. The center contains hangout and study spaces as well as an elevated platform for presenters. It's located on the third floor of the Ruth S. Harley University Center, right near the Interfaith Center and Adelphi's new Mindfulness Center.
So far, the Multicultural Center has been used by many student groups. The Pre-Professional Club has been hosting its executive board meetings there. Black Students United and the South Asian Student Association both hang out in the space regularly. Students Beyond the Binary and the Gender and Sexuality Alliance both hold weekly meetings there. "The center gives students from minority groups the permission to use their voices and feel like they belong," said Robby Fahrenholtz, coordinator of the Multicultural Center. "It gives them a place to gather."
The Multicultural Center has hosted events for various groups as well. At the Women in Leadership Lunches, female staff shared stories of success with female-identifying students. At the First-Generation Advice Panel, first-generation college staff passed on advice to current first-generation students enrolled at Adelphi. During Spirit Week, the center hosted the Multicultural Affinity Group, where the group's alumni checked in on current members of color and asked what could be done to better support them. More recently, there was the Found Family holiday party, at which members of the LGBTQIA+ community gathered with the friends and people that they consider to be family.
"There are always students in there, hanging out and studying," said Fahrenholtz. "The center has created a better sense of belonging because there's a real space now for students to share their identity."