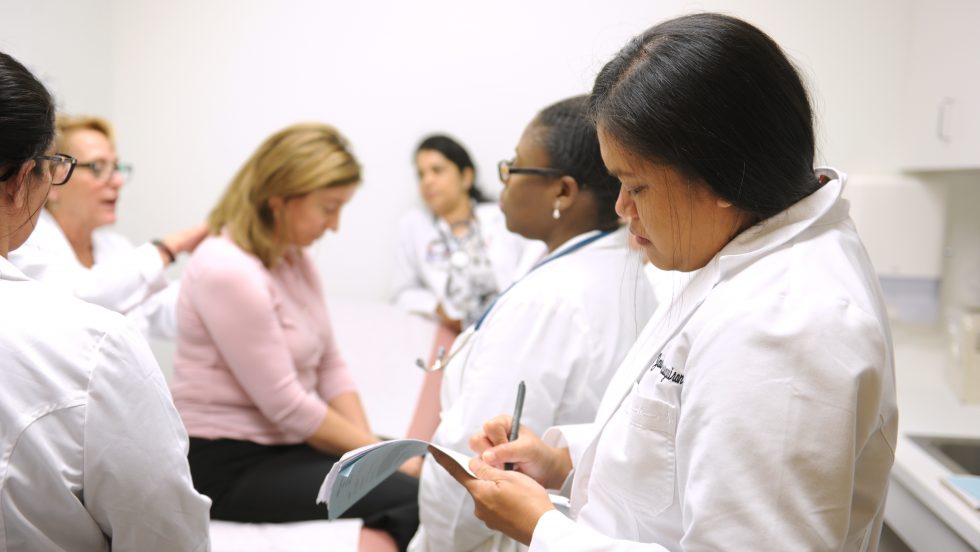 The Adelphi University College of Nursing and Public Health has once again been approved to receive a Health Resources and Services Administration (HRSA) Nurse Faculty Loan Program grant.
For the 2023–2024 academic year, the College has received $429,588 in funding aimed at increasing the number of qualified nursing faculty members.
For more than a decade, support from HRSA—a United States Department of Health and Human Services agency—has supported Adelphi's PhD in Nursing program by providing nurse faculty loans to PhD students wishing to pursue careers as nurse faculty.
"Our PhD in Nursing program with the concentration in nursing education science prepares our graduates for challenges in the faculty role, particularly in light of the national nursing shortage," said Nurse Faculty Loan Project Director Mary Hickey, MS '93, EdD, WHNP-BC, FNP-BC, associate dean of the Adelphi University College of Nursing and Public Health, and Patricia Donohue-Porter, MS '78, PhD '87, professor and director of the PhD in Nursing program. "Our graduates are prepared to make valuable contributions to nursing education theory, science, and educate the next generation of clinicians and scholars."
Through this grant program, students are eligible for cancellation of up to 85 percent of their loans upon obtaining full-time post-graduation employment as nursing faculty at Adelphi or other institutions across the country.
Visit our website for more information about the Adelphi University College of Nursing and Public Health.