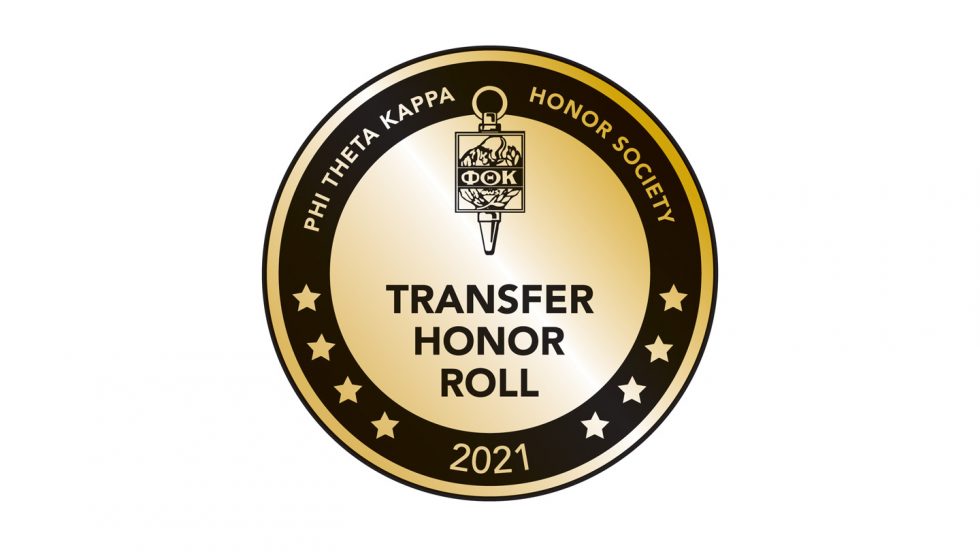 Adelphi University has been named to Phi Theta Kappa's 2021 Transfer Honor Roll, solidifying our stance as one of the most transfer-friendly schools in the nation.
This award recognizes 150 colleges and universities that excel in supporting transfer students from community colleges and providing them with the resources they need for success. Colleges were selected based on factors such as their admissions practices, campus life and recruitment strategies.
"The Office of University Admissions has the opportunity to work with community college students every day," said Stephanie Espina, director of undergraduate admissions at Adelphi. "During the application process, we ensure that prospective transfer students are guided by a personal enrollment counselor."
These dedicated counselors work directly with students to help them transfer as many credits as possible through Adelphi's generous Transfer Evaluation System. Students can use this resource to select their current college program and view course one-by-one equivalencies at Adelphi. Prospective transfer students can also attend virtual events, such as Instant Transfer Registration Days and Open Houses.
"We provide students with a transfer credit evaluation immediately upon acceptance so students are aware of their transferrable credits," said Espina. "Our admissions team codes these credits upon initial review of an applicant in an effort to provide a one-stop-shop experience."
Adelphi has also established partnerships with community colleges around Long Island and beyond, including Nassau Community College and Suffolk County Community College. These partnerships put specific pathways in place for students to make the seamless transition to Adelphi. In addition to merit scholarships, students from partner colleges also have the opportunity to earn special scholarships, including the Adelphi University Community College Partnership Award and the Phi Theta Kappa Award. "We're always looking to expand upon our community college partnerships," added Espina.
Once transfer students arrive at Adelphi, they receive support from the cross-departmental Transfer Student Success Team to ease their transition and ensure they take advantage of all Adelphi has to offer.