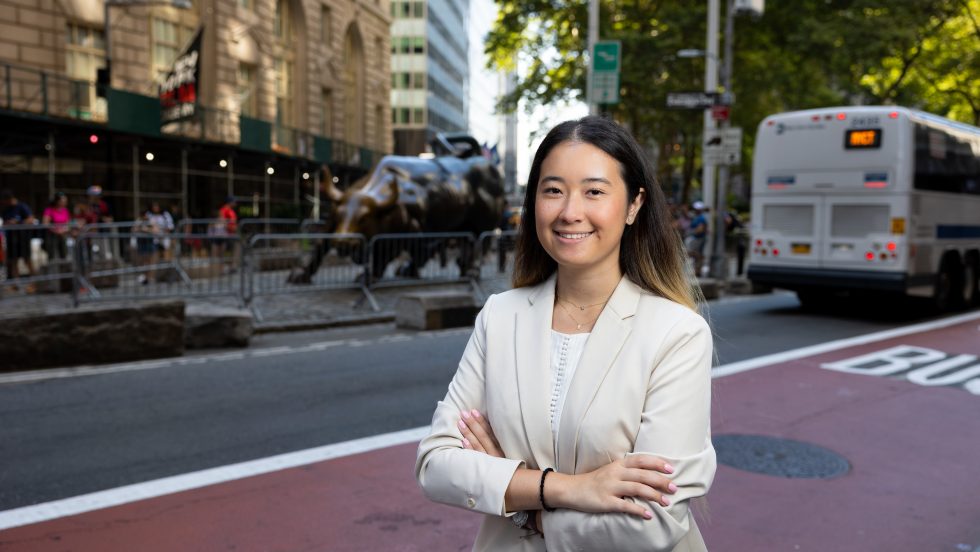 The Adelphi University Robert B. Willumstad School of Business has introduced a hybrid accelerated option for its Professional Master of Business Administration (MBA) degree program.
This new program provides a flexible low-residency, time-saving option for working professionals looking to fast-track their career and earnings potential.
A unique 12-12-12 format allows students to complete their MBA degree in just one year by taking 12 courses in 12 months, with just 12 days (Saturdays) of classes on Adelphi's Garden City, New York, campus. All courses are offered online, with synchronous (real-time) and asynchronous modalities. They're taught by leading industry experts who bring their professional know-how and experiences into small classroom settings that offer opportunities for mentoring, networking and individualized support.
Because of the compressed timeline, the Professional Accelerated MBA program comprises a rigorous course load while including subjects covered in traditional programs, including ethical leadership, finance, human resources, business analytics, marketing, operations and supply chain management. Each course is conducted primarily online, with one or two on-campus days for teamwork, presentations, guest speakers and other learning activities that are more impactful when done in person.
"With our focus on advanced business principles, the high-quality content in the hybrid Professional Accelerated MBA program is designed to help students move quickly into greater roles with higher salaries," says MaryAnne Hyland, PhD, dean of the Willumstad School of Business. "We also provide academic advising and career services support so that our students always have access to the resources they need to be successful learners and stand out from the competition."
Applicants must have two years of business management experience and may be eligible for prior learning credit. The first cohort of the new program will begin in Fall 2023. This hybrid program also will be offered at Adelphi's Hauppauge Center in a less compressed format that allows for completion of the degree in just under three years.
For more information or to apply, visit adelphi.edu/admissions or contact Britt'ny Armstrong, director of graduate programs, at barmstrong@adelphi.edu.