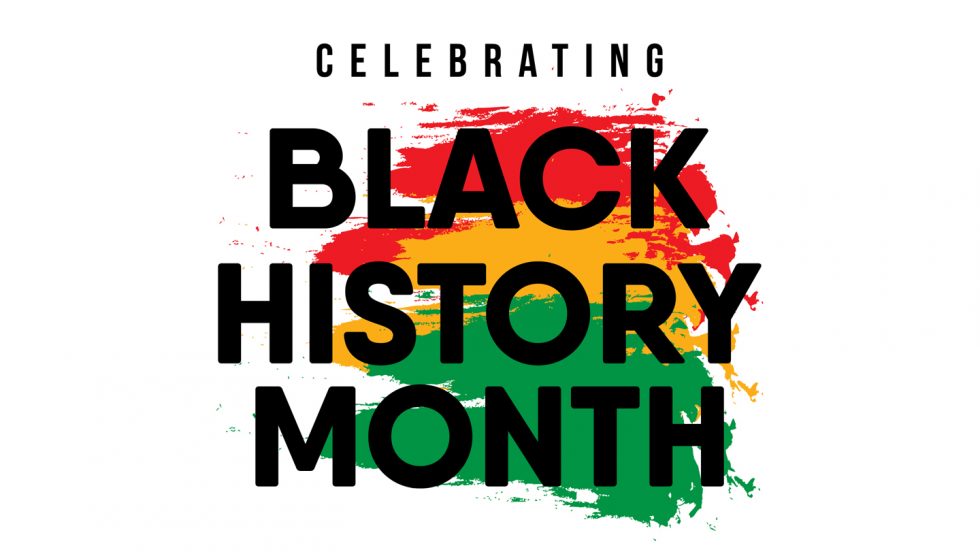 During February and into March, Adelphi acknowledges the achievements, sacrifices and accomplishments of Black people in our own community and around the world.
Adelphi has always presented an exceptional slate of events each February to celebrate the Black experience. This year's events are entirely virtual, which can bring our events to a wider and even more diverse audience.
Adelphi's 2021 celebration takes on additional significance in that it coincides with the 50th anniversary of the University's African, Black and Caribbean Studies program. Created at a time of student protests and demands for attention to ignored histories and cultures, the program has since helped establish courses relating to people of color in 11 of the University's academic departments. Its longtime director, Marsha J. Tyson Darling, PhD, was instrumental in bringing a Truth, Racial Healing and Transformation (TRHT) Campus Center to Adelphi. The center is a partnership with the Association of American Colleges and Universities (AAC&U), and is designed to promote racial and social justice on campus and in the larger community.
Adelphi is one of only 13 institutions nationwide—and the only college or university in New York state—chosen by the AAC&U in January 2020 to host a TRHT center.
Films, Art Exhibitions, Dialogues and More
From intimate conversations to film screenings to artistic interpretations, Black History Month at Adelphi offers new discoveries and fresh insights throughout February and extending into March. Here are a few highlights. Find the full listing of upcoming events on our Black History Month webpage.
SCAFFOLD: Equity of Treatment
February 1 through March 6, 2021
Adelphi's Ruth S. Harley University Center
The Adelphi University Exhibitions Program, in collaboration with the Center for African, Black, and Caribbean Studies, will present a solo exhibition by the artist Elan Cadiz in celebration of Black History Month. This exhibition, which will be on display in Adelphi's newly renovated Ruth S. Harley University Center, will feature Cadiz's ongoing "Scaffold Project," which is a large body of paintings featuring the many individuals that make up the artist's extended community.
A Giant Leap in a Time of Struggle: A Discussion With Olympic Gold Medalist Bob Beamon
Thursday, February 4
7:00 p.m. to 9:00 p.m., on Zoom
Adelphi Athletics presented its 19th Annual Black History Month Celebration in conjunction with Great Minds, Great Conversations. Ron Lee '67, chair, Adelphi University Board of Trustees, will interview Bob Beamon '72, '00 (Hon.), Olympic gold medalist and world-record holder, about his record-shattering long jump, the Black Power movement and his memories of Adelphi. Watch the recorded discussion here.
Reel Justice Film Series: 13th, a documentary by Ava DuVernay
Tuesday, February 16
6:00 p.m. to 8:00 p.m., on Zoom
A screening of the extraordinary and galvanizing documentary 13th, created by Ava DuVernay, the director of Selma. The film's title refers to the 13th Amendment to the Constitution, which reads, "Neither slavery nor involuntary servitude, except as a punishment for crime whereof the party shall have been duly convicted, shall exist within the United States." The progression from that second qualifying clause to the horrors of mass criminalization and the sprawling American prison industry is laid out by DuVernay with bracing lucidity. With a potent mixture of archival footage and testimony from a dazzling array of activists, politicians, historians, and formerly incarcerated women and men, DuVernay creates a work of grand historical synthesis. The Reel Justice Film Series is a monthly screening and discussion of a film focused on social justice issues.
John Hope Franklin Distinguished Lecture: Charmaine D. Royal, PhD
Tuesday, February 23
7:00 p.m. to 8:00 p.m., on Zoom
Charmaine D. Royal, PhD, professor of African and African American studies, biology, global health, and family medicine and community health at Duke University, will deliver a lecture on anti-racism, racial justice, and truth, racial healing and transformation (TRHT). Dr. Royal is also director of the Duke Center for Truth, Racial Healing & Transformation.
The Black Experience at Adelphi: An Evening of Dialogue and Digital Art
Wednesday, February 24
8:00 p.m. to 9:30 p.m., on Zoom
Adelphi students, faculty and staff members will join together for a conversation moderated by Chotsani Williams West, MA '07, Adelphi's executive director of the Office of Diversity, Equity and Inclusion, to reflect on the challenges and successes we have faced in the last year of racial and political reckoning in America. During the conversation, a digital artist will create a visual representation of the conversation, producing a work of art to capture the thoughts and feelings of this moment for generations of Panthers to come. The event is hosted by the Center for Student Involvement and the Office of Diversity, Equity and Inclusion.