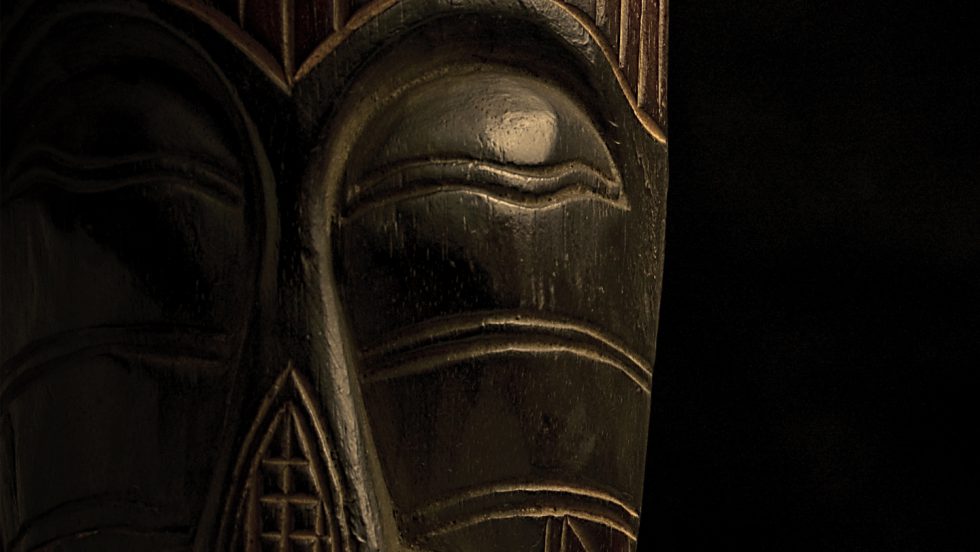 Fifty years ago, as protests by Black students across the United States gained prominence, Black and Puerto Rican students at Adelphi University seized the moment to push for the creation of a program of study about their own histories in America.
Their student protests led to the creation of the academic and cultural unit within the College of Arts and Sciences now known as the Center for African, Black and Caribbean Studies.
Since its establishment in 1970, the program's name has been changed from the African American Studies Program to the Center for African-American Studies, then to the Center for African-American and Ethnic Studies, and finally to its current name.
Marsha J. Tyson Darling, PhD, professor and director of African, Black and Caribbean Studies, explained that it was important to commemorate the anniversary in spite of the pandemic because it "marks the 50th year that Adelphi has, even through the financial difficulties of two decades ago, kept a vibrant Black studies program."
Honoring Alumni, Reflecting on the Past
The December 18, 2020, virtual event—attended by members of the board of trustees, President Christine M. Riordan, faculty and students of the program, as well as other members of the University community—served as a reunion as well, particularly for the program's alumni who reminisced about their undergraduate years at Adelphi, their roles in building the African American Studies Program and how the lessons they learned have impacted their lives.
"Marc Strachan ['81] was one of the activist students who made Black studies possible," Dr. Darling said. "Marc is a successful businessman and serves on Adelphi's board of trustees [as vice chair]. He is a living example of how student activism helped transform him into a self-directed man of tremendous agency and value."
Ronald Lee '67, board of trustees chair, who also attended the celebration, reflected on the turbulent period of the 1960s and '70s that led to the introduction of Black studies at Adelphi: "I think we would all agree that some great strides have been made over the last five decades," Lee said, "but I think we would all equally agree that we have a long way to go before we have social justice and equality."
Jacqueline Jones LaMon, JD, vice president for Diversity, Equity and Inclusion, lauded the Center for African, Black and Caribbean Studies for its work over the decades and for the support she received from the center upon joining the faculty of the English department in 2006 when her initial teaching responsibilities included a course about Black writers. She reflected, "I met some of the most brilliant, creatively talented students on this campus, and I worked hard to offer them a rigorous curriculum that would not only challenge them, but would also empower them because that was what [the center] was all about—empowering."
Strachan was presented the Distinguished Alumnus Award for Leadership and Philanthropy. Renaire Frierson-Davis, JD, Title IX coordinator and director of equity and compliance, was given the Community Service Award, while 2020 graduates Amanda Baptiste and Deja Williams received the President's Leadership Award and Africana Studies Senior Scholastic Award, respectively.
The honors came with citations from U.S. Rep. Gregory Meeks '75, JD; Town of Hempstead Council Member Dorothy Goosby, MBA '82; New York State Assembly Member Taylor Darling; New York State Assembly Member Michaelle Solages; Nassau County Legislator Carrie Solages; and Nassau County Legislator and Leader of the Minority Caucus Kevan Abrahams.
Continuing to Work for Social Justice
Dr. Darling, who later this year is retiring after 20 years as the center's director, said the recent interest in social justice and anti-racism issues should serve as a springboard to integrate anti-racism course materials across Adelphi's curriculum. She noted the success of the center's efforts in this regard, as it is now partnered with 11 other academic departments that offer at least one course relating to Black people or people of color.
"My attitude is that Black history, civil rights history, women's history are American history in the same way George Washington and Abraham Lincoln are American history," Dr. Darling said. "I would hope there would be a 60th, 80th, maybe 100th anniversary of Black studies as an integral part of Adelphi and, for that matter, all of these institutions that ring metropolitan areas."