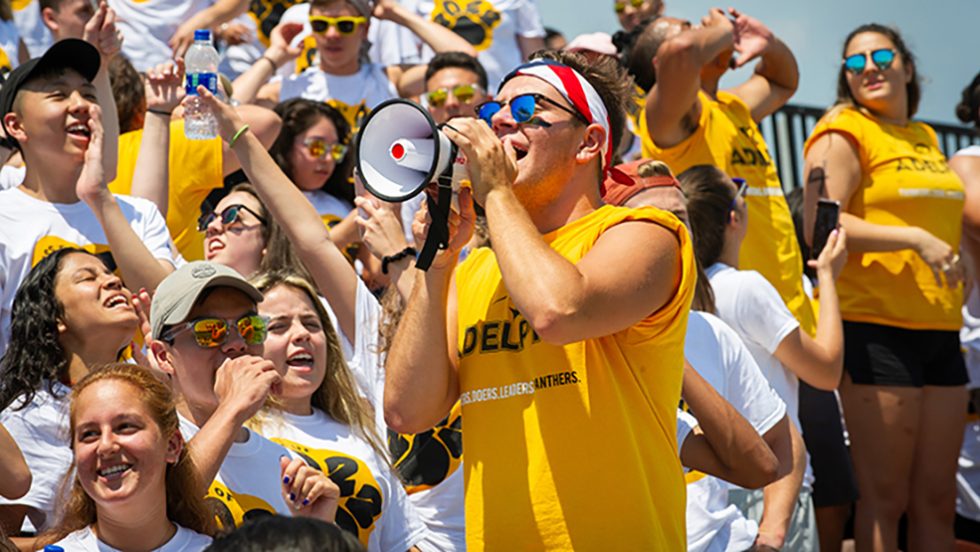 Goal 6 of Momentum: Strategic Plan for Adelphi University, 2015–2021 committed Adelphi to taking steps to achieve "global recognition and renown." Once thought of as a regional "commuter college" and cited as a "hidden jewel," we aspire to being known across the country and around the world as a modern metropolitan university offering outstanding academics, experiential learning opportunities and innovative support for student success. Our efforts to extend our reputation have resulted in national awards, rising national rankings and increased recognition in the media. Below, we share some highlights of the attention Adelphi has garnered for our outstanding programs, faculty and campus environment. Our upcoming strategic plan, Momentum 2, will continue this work.
We are ranked a best college
We've intentionally nurtured a broader awareness of Adelphi. Our strategic push in this area, combined with our innovative approaches to a world-class academic experience, has Adelphi regularly recognized as one of America's best colleges by the most prestigious ranking services.
Adelphi has been listed on the U.S. News & World Report Best Colleges list in each of the past six years, recognizing the success of our mission to transform the lives of our students. The publication includes us among Top Performers on Social Mobility, Best First-Year Experience and Best Colleges for Veterans. It considers us a Best Value School and a Best Grad School in six areas—clinical psychology, nursing, psychology, social work, speech-language pathology and online master's degree programs in education.

The Wall Street Journal/Times Higher Education also considers Adelphi a Top U.S. College, placing us in the top 30 percent of colleges and universities nationwide. And The Princeton Review ranks us as one of the Best Northeastern Schools for academics, career preparation, and progressive campus policies, initiatives and activities. It also recognizes us as one of the most environmentally responsible institutions in the country.
National awards for diversity, equity and inclusion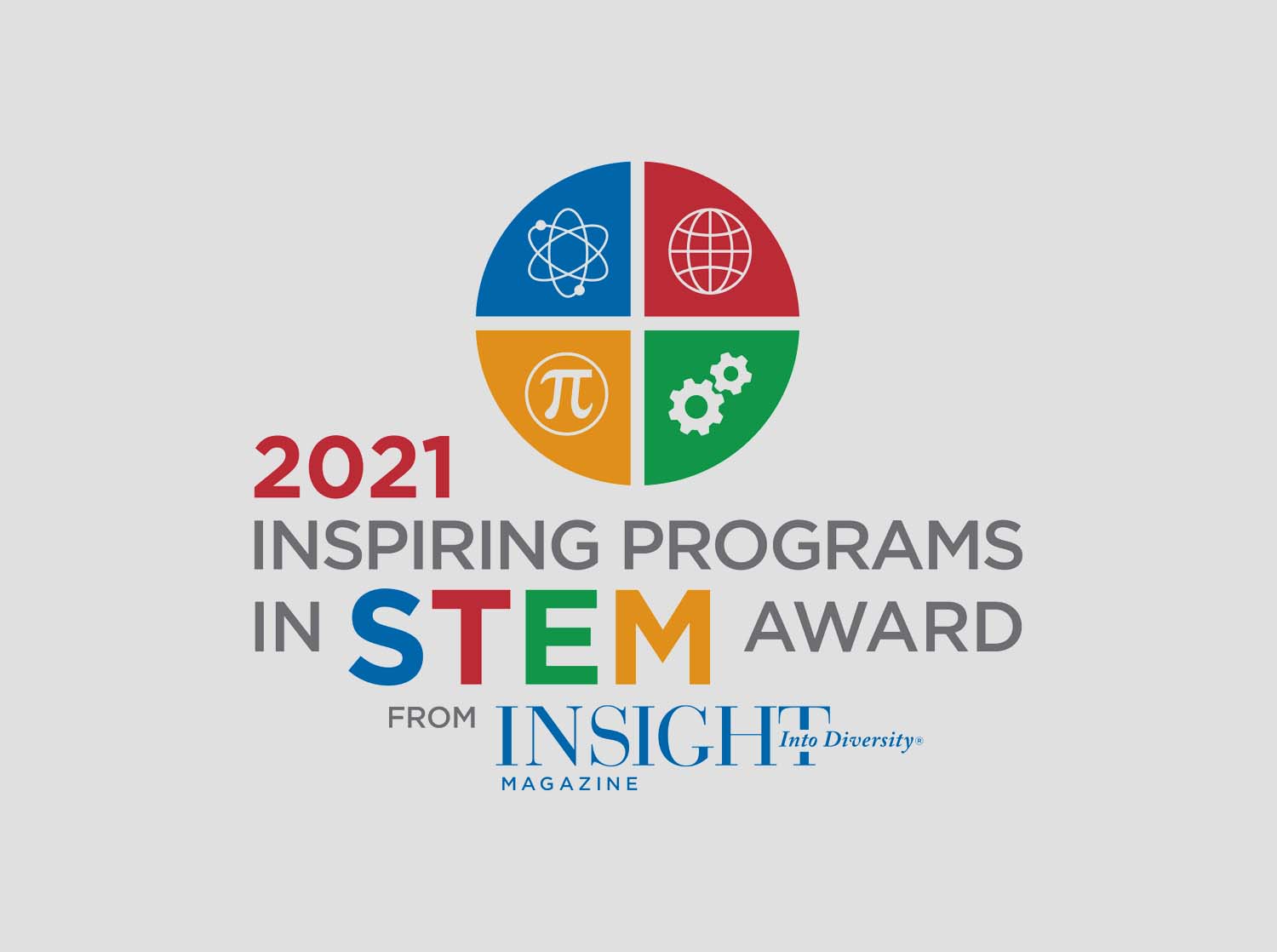 For the last four consecutive years, Adelphi has earned a Higher Education Excellence in Diversity (HEED) Award from INSIGHT Into Diversity magazine. The honor goes to only about 100 institutions each year, recognizing colleges and universities that demonstrate commitment to diversity and inclusion. We are also regularly recognized for our STEM programs, which help recruit and retain women and other underrepresented students into science, technology, engineering and math fields. We earned three INSIGHT Into Diversity Inspiring Programs in STEM awards for our McDonell Science Research Fellowships, the Adelphi New York Noyce STEAM Pipeline and our CSTEP/STEP programs.
The National Association of Diversity Officers in Higher Education (NADOHE) honored Adelphi with a 2020 Institutional Excellence Award, given to schools that show progress in promoting and sustaining diversity on campus. And Adelphi's Diversity Certificate Program for faculty and staff won a 2020 Accolade Award from the Council for Advancement and Support of Education (CASE) District II.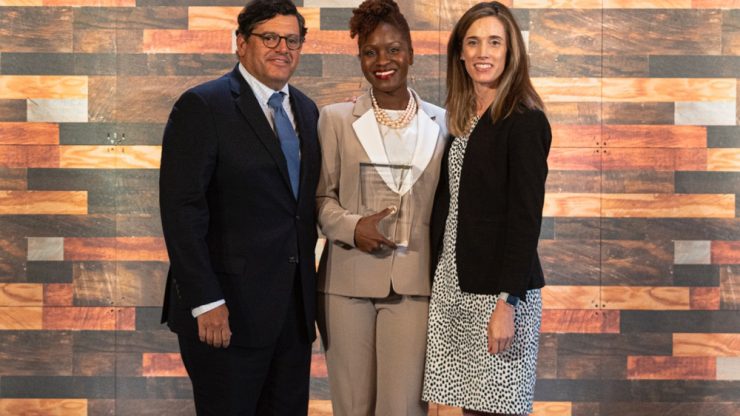 Our Mentoring Program, which pairs students of color and members of other underrepresented groups with a personal mentor to help them navigate the challenges of college, won a prestigious 2019 Eduventures Innovation Award.
Adelphi moved up to premier status on the Campus Pride Index (CPI), a nationally recognized ranking of institutional commitment to LGBTQIA+ students. The University earned an overall rating of four and a half out of five, putting it in the top tier nationwide. The CPI gave a perfect five to Adelphi for LGBTQ+ campus safety, counseling and health, and recruitment and retention efforts.
rating (premier status) by the nationally based Campus Pride Index, reflecting the University's commitment to LGBTQIA+ students
New honors for educational leadership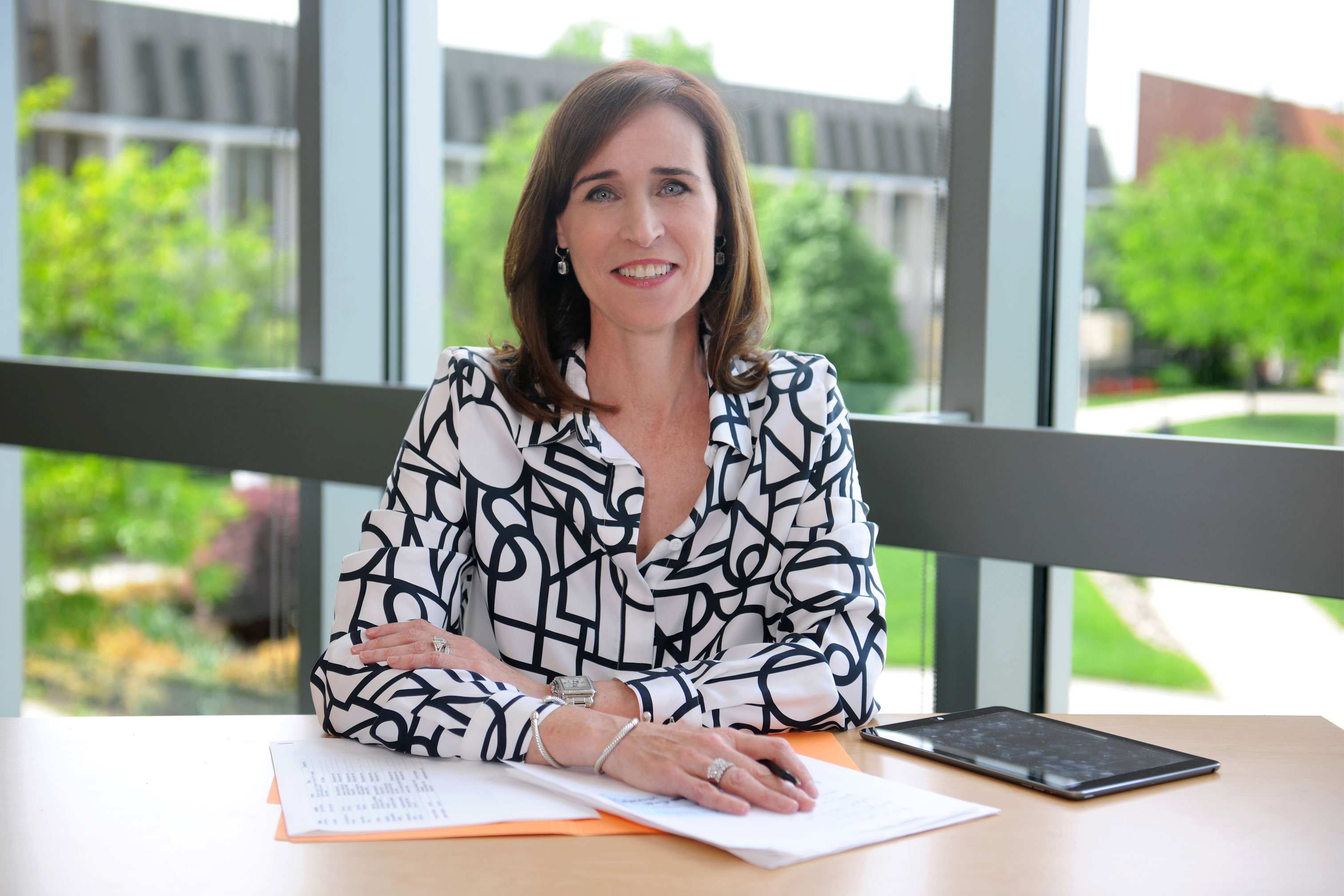 In 2021, University President Christine M. Riordan, was honored with the Council for Advancement and Support of Education (CASE) District II Chief Executive Leadership Award. The award recognized her leadership at the University and in New York state, particularly during the COVID-19 crisis, when she led successful planning for fall restarts not only at Adelphi but as chair of the Commission on Independent Colleges & Universities in New York (CICU) board of trustees. At CICU, she led the organization's Reopening Task Force, consisting of presidents and provosts from some of New York's leading higher education institutions, which helped establish best practices for higher education in the face of COVID-19.
We developed a consistent new color palette, style and voice
A new, unified approach to presenting Adelphi's distinguishing qualities is more engaging and places special emphasis on our exceptional offerings in our Core Four—Arts and Humanities, STEM and Social Sciences, the Business and Education Professions, and Health and Wellness.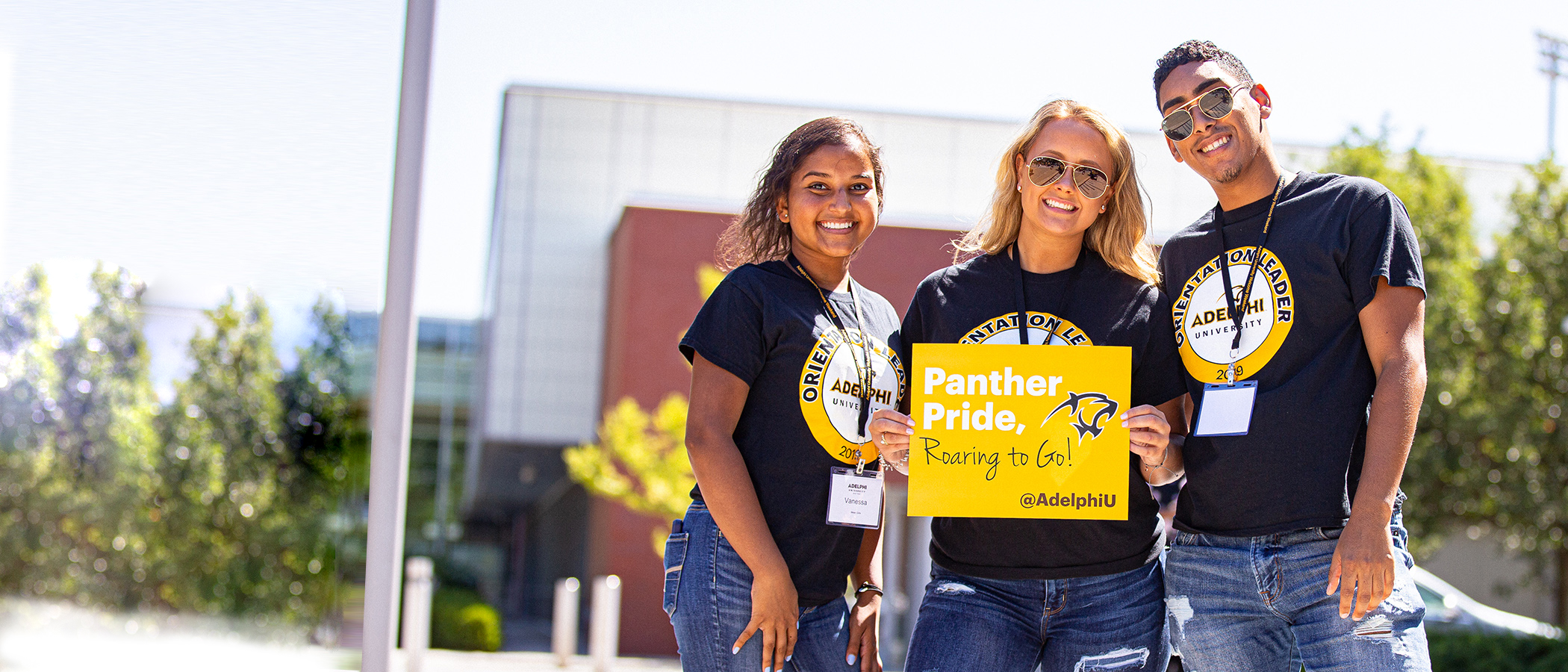 Across the University and all our schools and colleges, a more cohesive look and feel highlights Adelphi's mission and unites our community. This includes our presence on a completely redesigned and reengineered Adelphi website that launched in 2019. Our style and editorial standards are available for use in our online Style Guide and Brand Center, and our unified design principles are standard across all mediums—print and digital, nursing scrubs and athletic uniforms, signage, and physical spaces. Additionally and notably, our Guide to Inclusive Language is part of what makes us distinct. It provides and promotes our guide to using language that welcomes and respects all.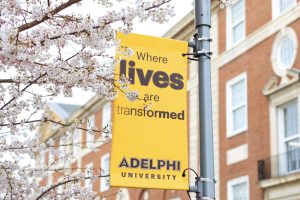 In 2020, Adelphi's unifying vision was recognized by the Council for Advancement and Support of Education (CASE) with a Circle of Excellence Bronze Award.
Adelphi friends and family will recognize our engaging look and voice in our publications, including From My Desk, a monthly newsletter from President Riordan, and our annual Academic and Creative Research Magazine. Panthers themselves are familiar with the popular Insider, a twice-weekly newsletter that keeps students and their families, faculty, staff, and alumni up to date on our latest news and campus events. Insider won a 2019 CASE Circle of Excellence Gold Award.
Adelphi's presence in the media continues to grow
Our focused media relations plan puts Adelphi University in the national spotlight and its results have been outstanding. In just six years, we doubled the University's number of mentions each year in local, national and international media.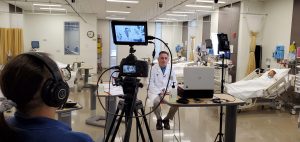 We did even better promoting the world-class expertise of our faculty. Since the academic year 2017–2018, the number of times media outlets quoted our faculty (or referenced their work) increased by 672 percent. K.C. Rondello, MD, University epidemiologist and clinical associate professor in our College of Nursing and Public Health, has become a sought-after disaster epidemiologist and national public health expert in the media. During the COVID-19 pandemic, Dr. Rondello was quoted more than 100 times, including in The New York Times, The Washington Post, Men's Health, HuffPost, Newsweek and other high-profile publications.
increase in the number of times media outlets quoted our faculty (or referenced their work)
Our efforts are moving the needle on social media as well. Adelphi's followers have grown a total of 51 percent since 2015 across Facebook (39 percent), Instagram (63 percent), LinkedIn (26 percent) and Twitter (24 percent).
News Media Value
Media Value is the reach divided by the unique visitors multiplied by a standard error (025) and the dollar value for each visitor.