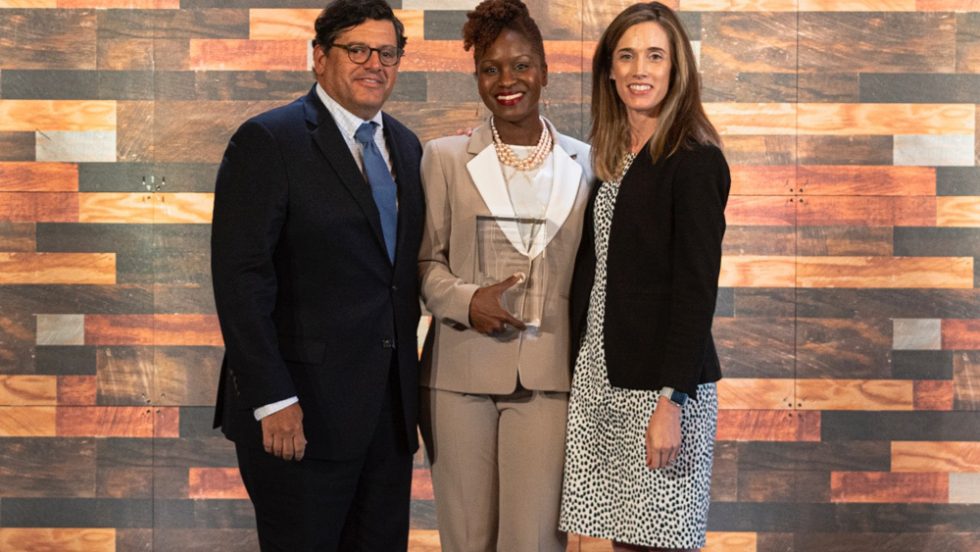 For the second year in a row, Adelphi University has been honored with an Eduventures Innovation Award. This time, it is for the success of its Mentoring Program for first-year students. The award was formally presented at the Eduventures Summit on June 6 in Boston.
The First-Year Mentoring Initiative was developed in 2014 by Adelphi's Office of Academic Services and Retention and Office of Diversity and Inclusion to improve the four-year graduation rate for students of color. To do this, the program began providing robust one-on-one support for students from the moment they step on campus and addressing problems as soon as—or even before—they arise.
Beginning with an initial group of 10 students and 10 mentors its first year, the program swiftly took off and saw immediate success in meeting its goals. The retention rate among first-year students of color jumped significantly, and now the cumulative GPA of students in the program is higher than that for all other undergraduates.
"The Mentoring Program, designed to help students navigate their college career, is paving the way for students to achieve success with a holistic approach by meeting each student where they are," said Chotsani Williams West, M.A. '07, director of student mentoring in the Office of Academic Services and Retention at Adelphi. "This work improves retention, persistence toward graduation and fully supports the vision of our leadership for a relentless focus on student success. Our mentors and mentees keep their relationships well beyond graduation and their time at Adelphi."
Today, the program has grown to 148 participants, with 74 students matched with 74 volunteer mentors. It is also providing assistance in setting up similar programs across the University, starting with a recently launched peer-mentoring program at Adelphi's College of Nursing and Public Health. This success has led to an expansion of the program. Veterans and first-generation and LGBTQ+ students are now among its mentees.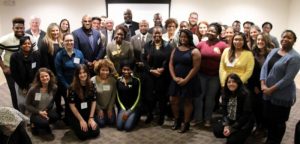 The program also helped quickly raise the four-year graduation rate of African American students from 36.7 percent (for the 2010 cohort) to 54 percent (for the 2014 cohort). And it helped students in the program achieve a cumulative GPA of 3.41, which is higher than the University average of 3.37.
"Winning the Eduventures Innovation Award is an incredible win for our Adelphi University community," said West. "This recognition acknowledges the role that innovative student-centered programming has in education. I am overjoyed and honored to be in great company with my esteemed colleagues in the world of higher education who believe in student potential."
Last year, the National Research Center for College and University Admissions (NRCCUA) recognized Adelphi for its personalized enrollment campaign with an Eduventures 2018 Innovation Award.
Others recognized with a 2019 Eduventures Award include Harvard Business School Online, Western Governors University and Southern New Hampshire University. Learn more about the Eduventures Awards program.
---
For further information, please contact:
Todd Wilson
Strategic Communications Director 
p – 516.237.8634
e – twilson@adelphi.edu